Woman Posts Photos of Herself, Asks If She Looks Like 'Sister, Sister' Star Tia Mowry and IG Users Respond
A girl took to her Instagram page to post pictures of herself side by side Tia Mowry asking her followers if they look alike. They reply with a resounding "No."
One Instagram user, Jamie Taylor, frequently hears remarks about how much she looks like one of the Mowry sisters, Tia Mowry Hardrict.
She then decided to confirm these assertions from her followers. She posted a series of pictures featuring her and Tia side by side to help her followers make a comparison.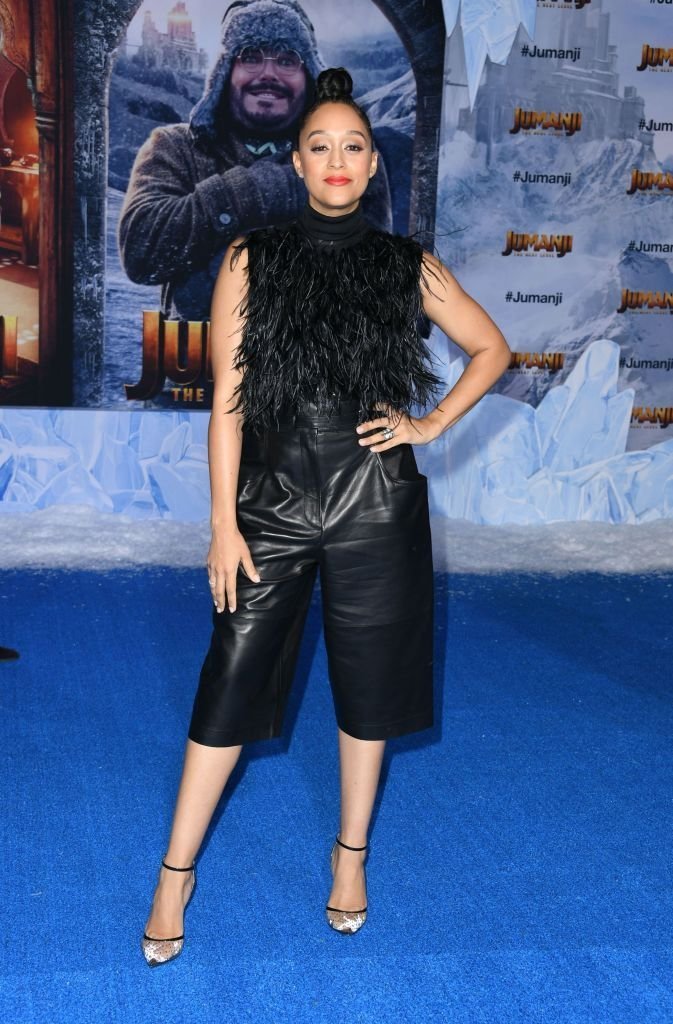 In the pictures, Jamie's poses and appearances were almost identical to the actress as her hairstyles and makeup were very similar to that of Tia Mowry.
In the caption, she asked her followers if they thought she and Tia Mowry look alike. After viewing the post, many thought there was no such resemblance. "Absolutely No. Please Stop," someone said.
Some said Jamie just made herself look like Tia with her hairdo, but there is no actual facial resemblance. A second group, however, said Jamie looks more like Tamera than Tia.
"I would say, Tamera. Not Tia," Someone said. "Maybe Tamera but definitely not Tia. Cute Pics tho." Said another. "…You definitely look like the Mowry twins, especially Tamera!" A third added.
She recently carried out a DNA test and got all emotional when she got the results.
While these set of people gave a negative response to Jamie's question, a third set thought they had it all wrong.
To them, Jamie looks very much like Tia. They even referred to her as the Mowry twins' long lost triplet. Some also confessed that they have always seen the resemblance. Someone commented.
"Omg, I always thought that just never said anything! @tiamowry @tameramowrytwo you guys have a triplet."
While Jamie has left many wondering whether the Mowry sisters have a triplet, Tia Mowry has had her hands full, gathering information about her lineage.
She recently carried out a DNA test and got all emotional when she got the results. The 41-year-old actress opened up that her reason for taking the test was to find out where her father was from.
She has now discovered from social media that her father's people were British, Irish, German, French, and Scandinavian.  
Thanks to the DNA tests she carried out, Tia is well equipped with information about health issues she is susceptible to and has an advantage as she can take preventive measures fast.