Mandy Gonzalez from 'Hamilton' Reveals She's Battling Breast Cancer
Actress Mandy Gonzalez of "Hamilton" fame, recently opened up about her battle with breast cancer while speaking in an interview.
Early detection is the key to fighting off and staying ahead of any ailment, specifically cancer. With early detection, one can adequately manage and live a comfortable lifestyle while still doing what one wants to do.
"Hamilton" star, Mandy Gonzalez has been able to stay ahead of cancer, and she is living life to the fullest due to early detection. In a recent interview with "People," she opened up about her battle.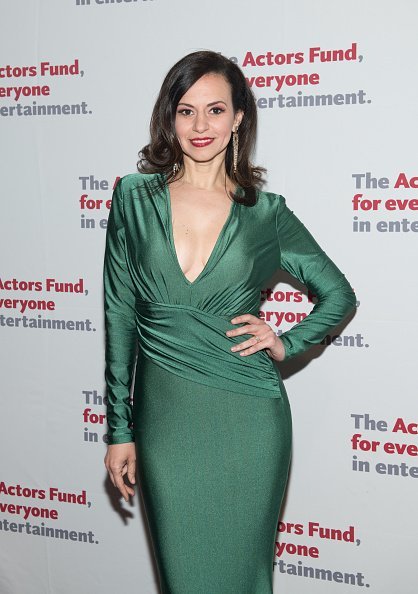 IT STARTED WITH A TEST
While speaking to "People," Mandy said that she had gone for her usual checkup when the doctor offered her the option of a mammogram, and she decided to be proactive about it and give it a try. She said:
"I had the option of whether to get a mammogram or not, because I was of the age... and because breast cancer tends to impact Latina women at a younger age than the general population, I decided to get a mammogram."
The actress who played the "Angelica Schuyler" role in "Hamilton," revealed that although her family had no history of breast cancer, getting the mammogram was an action she is grateful for.
NOT COMPLETELY CLEAN
After the first mammogram, Mandy revealed that the ultrasound did not come back completely clean. As such, her doctor told her to wait for six months before doing another test.
The online community which came together in 2017, has been actively supporting her after she honored the group with her track, "Fearless".
When she went back for her follow-up appointment, it was then the doctors found more concerning signs, and Mandy was diagnosed with breast cancer in the fall of 2019, after which she had surgery weeks later in November.
CANCER CAN'T STOP MANDY
Thanks to her early detection, Mandy has been at the forefront of her treatment, and she is championing her life by actively taking the driver's seat when it comes to decisions about her health and medications. Mandy expressed:
"Everything happened very fast; I was very fortunate that they were able to catch it early; it's important for women to know that early detection is key."
The mother of one also mentioned that she is not letting Cancer stop her as she continues to reprise her role in the Broadway musical "Hamilton" and be a mother to her energetic daughter.
A FULL SUPPORT SYSTEM
The "Fearless" singer is not in this battle alone as she has the support of her friends, family and cast members. Not only does her cast support and help her, she also has the backing on an entire online community called the "Fearless Squad." 
The online community which came together in 2017, has been actively supporting her after she honored the group with her track, "Fearless" in the album she released later that year.
Mandy Gonzalez expressed that it was a relief and a guide for her to have such amazing people willing to go the length for her and themselves.
She, however, said that it is not easy to be open about such a personal battle. The wife, mother, actress, singer, and squad leader has said that nothing changes, and Cancer does not define her.