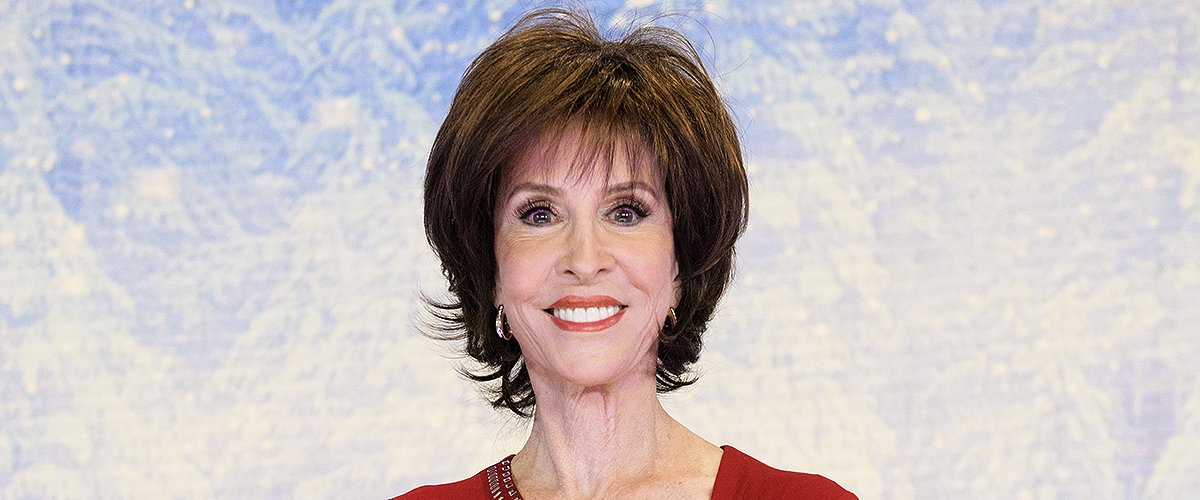 GettyImages
Late Actor Dean Martin's Daughter Deana Is 71 and She Looks Amazing
The late actor and singer Dean Martin was one of the greatest figures in the entertainment industry in the mid-20th century. He fathered seven children from two marriages, and his daughter Deana is keeping his legacy alive with a successful singing career that spans over 50 years.
Dean Martin, also known as "The King of Cool," was known for his effortless charisma and good sense humor.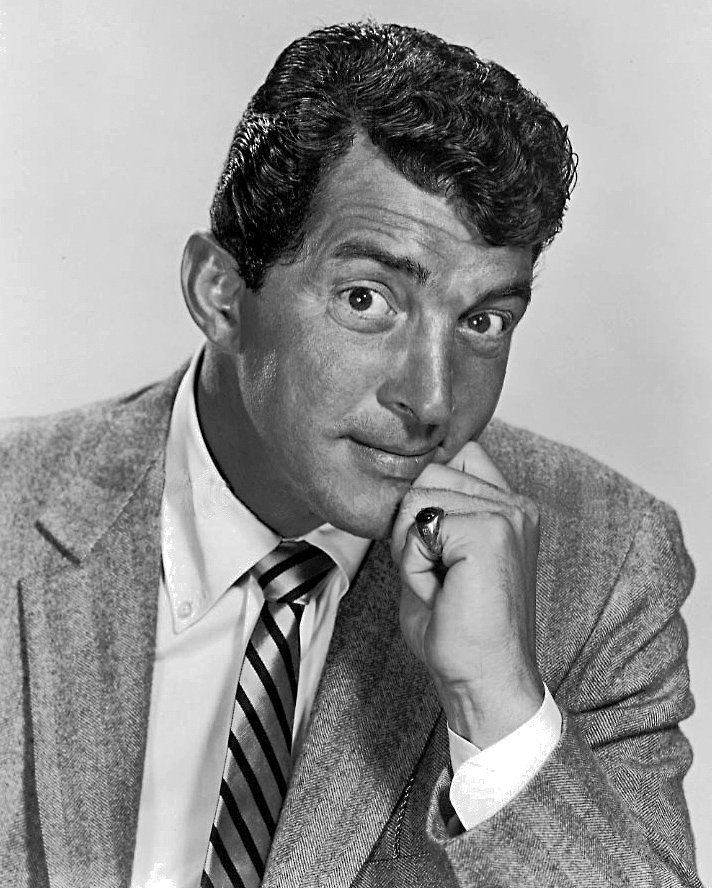 Original studio publicity photo of Dean Martin for the film "Bells Are Ringing," 1960 | Photo: Wikimedia Commons Images
A man of many talents, Martin built a successful career from nothing, and to this day, he's still remembered as one of the best performers in Hollywood.
His daughter Deana Martin followed his steps into the music industry, and she couldn't be prouder of carrying Martin's name legacy while living her dreams and working on her passion.
Here's all to know about her, but first, a look into her father's career.
DEAN MARTIN'S LIFE AND CAREER
He jumped to fame in 1946 alongside fellow comedian Jerry Lewis, in a comedy-musical act billed as Martin & Lewis.
"My dad would say to me, 'Treat people the way you want to be treated.'" - Deana Martin
They started performing at clubs and worked their way up to television, radio, and record deals. However, the duo separated in 1956, and each went on to pursue individual careers.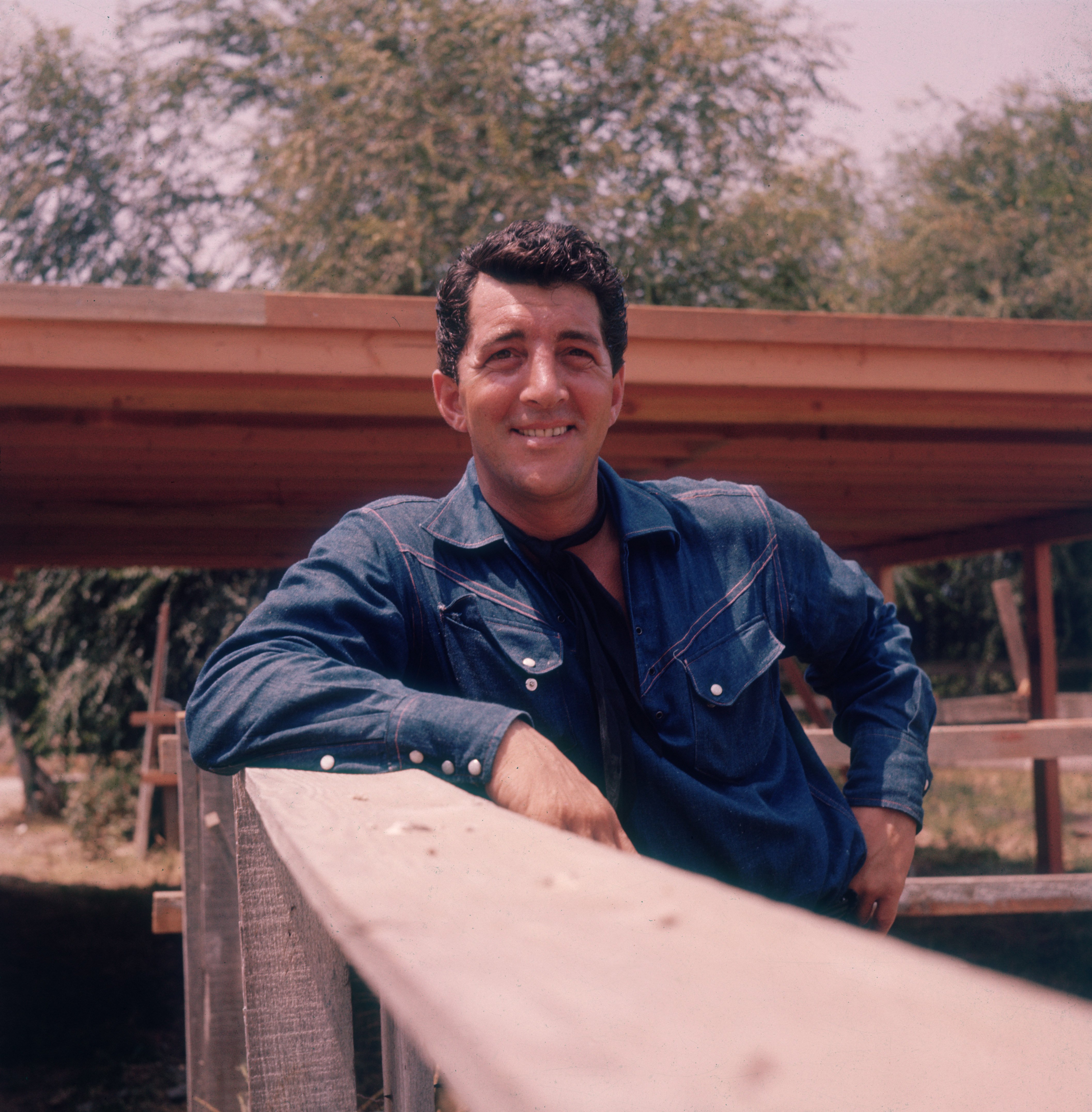 American actor and singer Dean Martin (1917 - 1995) on his ranch, circa 1965. | Photo: GettyImaes
Soon after, Martin became a movie star, starring in films like "The Young Lions," and "Some Came Running," where he met Frank Sinatra, who would become one of his best friends and member of the so-called Rat Pack, which the pair formed alongside Sammy Davis Jr.
Martin was also a prolific singer. He had several hit songs through the '60s, like "Everybody Loves Somebody" and "The Door is Still Open to My Heart."
In 1965, Martin starred on NBC's comedy-variety series, "The Dean Martin Show," which ran until 1974. For the following twenty years, Martin reduced his workload and only appeared on a few films and concert specials with the Rat Pack.
Then, in 1993, he was diagnosed with lung cancer but refused surgery to prolong his life. He passed away at 78 on Christmas Day, 1995, at his Beverly Hills home.
HIS LARGE FAMILY
Dean Martin was married three times and had seven children.
He married his first wife, Elizabeth Anne "Betty" McDonald, in 1941, and they had four children: Craig, Claudia, Gail, and Deana. Martin won the custody of the kids after his divorce from McDonald's in 1949.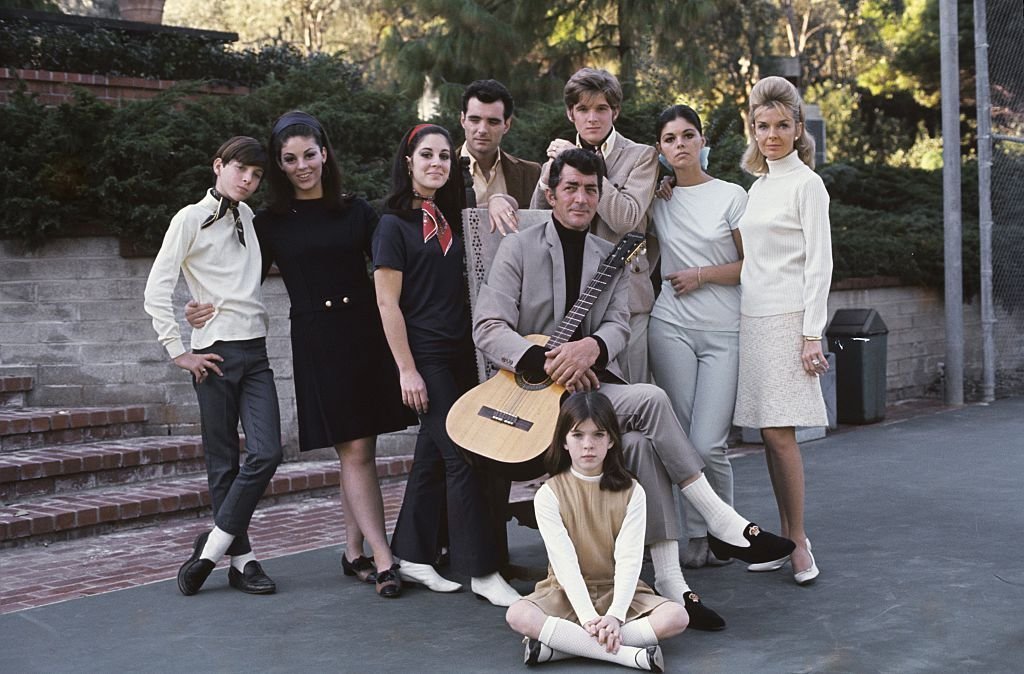 Dean Martin with his wife Jeanne and children (Gail, Craig, Claudia, Deana, Gina, Ricci and Dean Paul) pose for a family portrait in 1966 | Photo: GettyImages
His second marriage was to Dorothy Jean "Jeanne" Biegger and lasted 24 years. They had three kids, Dean Paul—who died during a crash in 1987—Ricci and Gina.
Martin's third marriage, to Catherine Hawn, lasted three years. And although they didn't have any biological children, he adopted Hawn's daughter, Sasha.
MEET DAUGHTER DEANA MARTIN
Deana showed an interest in the entertainment industry from a very young age, something that was prompted by watching her father perform with his friends from the Rat pack—whom she called Uncle Frank and Uncle Sammy.
She studied at the Dartington College of Arts in the United Kingdom, and appeared in plays like "Romeo and Juliet," "The Taming of the Shrew," and "Hamlet."
Deana made her television debut in 1966 in an episode of "The Dean Martin Show." She became a frequent guest, singing in some comedy sketches or musical performances with her dad and other artists, including Sinatra.
She made her film debut in the 1968 western "Young Billy Young" and had other starring roles in "Strangers at Sunrise" and "A Voice in the Night."
Martin started her recording career by signing a contract with Reprise Records and releasing hits singles like "Girl of the Month Club," "When He Remembers Me," "Baby I See You," and "The Bottom of My Mind" during the '60s.
Her first studio album, "Memories Are Made of This," was released in 2006, two years after her memoir book "Memories Are Made of This: Dean Martin Through His Daughters Eyes" became a best-seller.
Deana has released four studio albums and is constantly touring around the country performing in a variety of venues, from Las Vegas showrooms to intimate jazz clubs, to symphony halls.
Her repertoire usually involves some of her father's songs, which is her way of honoring his memory.
DEANA TALKS ABOUT DEAN
For Deana, now 71, growing up with a famous dad was fun. She enjoyed watching the people's reactions when they saw Dean's name on a cinema marquee, not knowing that his daughter was right there.
And despite his unmeasurable fame, Deana says her father tried to give her and her siblings a normal upbringing. He set the example by being humble and respectful with everyone around him, from the most famous person to the most ordinary one.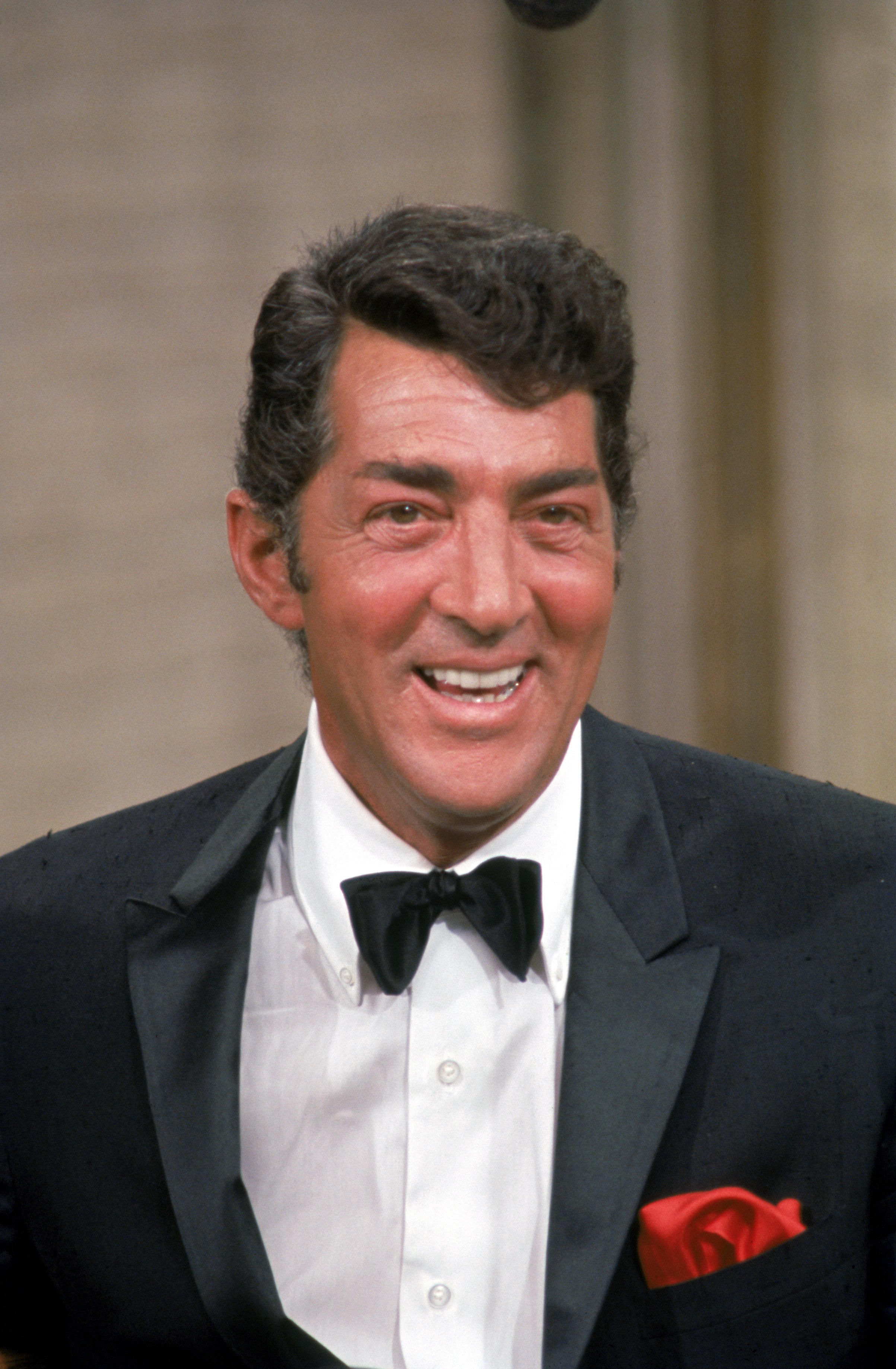 Dean Martin on the set during filming of "The Dean Martin show" in 1967 | Photo: GettyImages
"My dad would say to me, 'Treat people the way you want to be treated,'" Deana recalled in an interview with Fox News. "And, and so that's what we did. We just treated people the way we want to be treated — treat people with respect."
And added:
"And my dad could be with the queen of England or with the guy who drove the vegetable truck. He was as happy to be with either one, and everybody loved him. And that's how he taught us to be, is just to respect everybody and just be down to earth... Just be kind."
When asked some fun facts about her father that would surprise his fans, Deana revealed that, contrary to what the image he portrayed, Dean wasn't a heavy drinker. He didn't like elevators and loved golf.
Deana has been married to music producer John Griffeth for 29 years. They renewed their vows during their 25th anniversary in Sydney, Australia, while Martin was on tour.
Please fill in your e-mail so we can share with you our top stories!