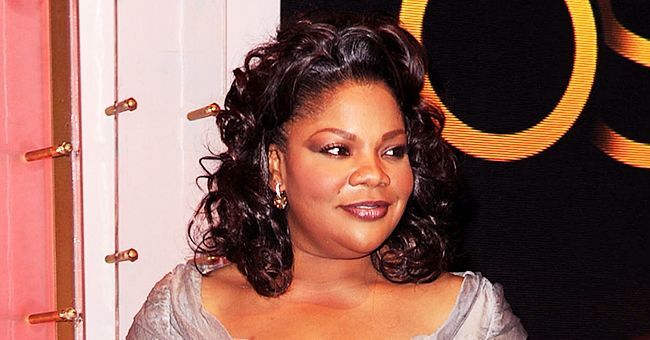 Getty Images
Mo'Nique Flaunts Curves in Pink Low-Cut Top & Camo Skirt After Major Weight Loss
The 52-year-old comedian and actress, Mo'Nique looked stunning showing off her new curves in a pink top and military print Skirt.
In the most recent post on her Instagram page, the American comedian and actress, Mo'Nique gave her followers something to gush about.
She took to Instagram to post a series of pictures of herself showing off her curves in a military skirt and cleavage-revealing pink top.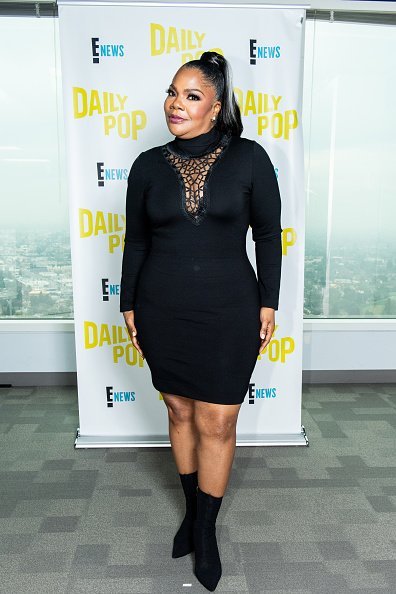 Mo'Nique poses for a photo on set of ENEWS Daily pop| Phot:Getty Images
In two of the pictures, Mo'Nique's eyes were closed as she laughed. In another two, she looked more serious as she posed with a straight face.
In the last picture, she is seen knocking knuckles with her friend. She captioned the post with a message to her followers,
"HEY MY LOVES!! WHEN YOU ARE ENJOYING LIFE, LIFE ENJOYS YOU BACK."
Her fans and followers hit the like button and took to the comment section to gush about how amazing she looked, commending her for her hard work.
Last year, Mo'Nique sued Netflix for racial and gender discrimination.
The comedian has always been real about her struggles with weight loss and since she actively started taking measures to lose weight, she has shared her journey with her Instagram followers.
"For me it was with no surgery, no prepackaged foods, not listening to no spokespeople saying 'it's easy, you can do it.' It was just putting in the work and not giving up on me,"
The hour long special, "MoNique & Friends: Live from Atlanta" will premiere on February 7 and will feature other comedians.
Last year, Mo'Nique sued Netflix for racial and gender discrimination. She met with Netflix to negotiate a contract but was offered a lesser amount compared to other male and white-female comedians.
Few days after she got the contract with Showtime, Netflix denied her allegations and asked that the lawsuit against them be dismissed.
Please fill in your e-mail so we can share with you our top stories!