Marla Gibbs of 227 Fame Supports Great-Granddaughter Aila by Plugging Her Singing Video on IG
Marla Gibbs is a supportive great-grandmother as she promotes her great-granddaughter, Aila's singing audition, on social media. The young lady has since gotten tons of reactions from Marla's teeming fans.
Marla has endeared herself to the hearts of fans across generations, and while she's everyone's favorite TV grandma, it appears she's even more endearing in real life.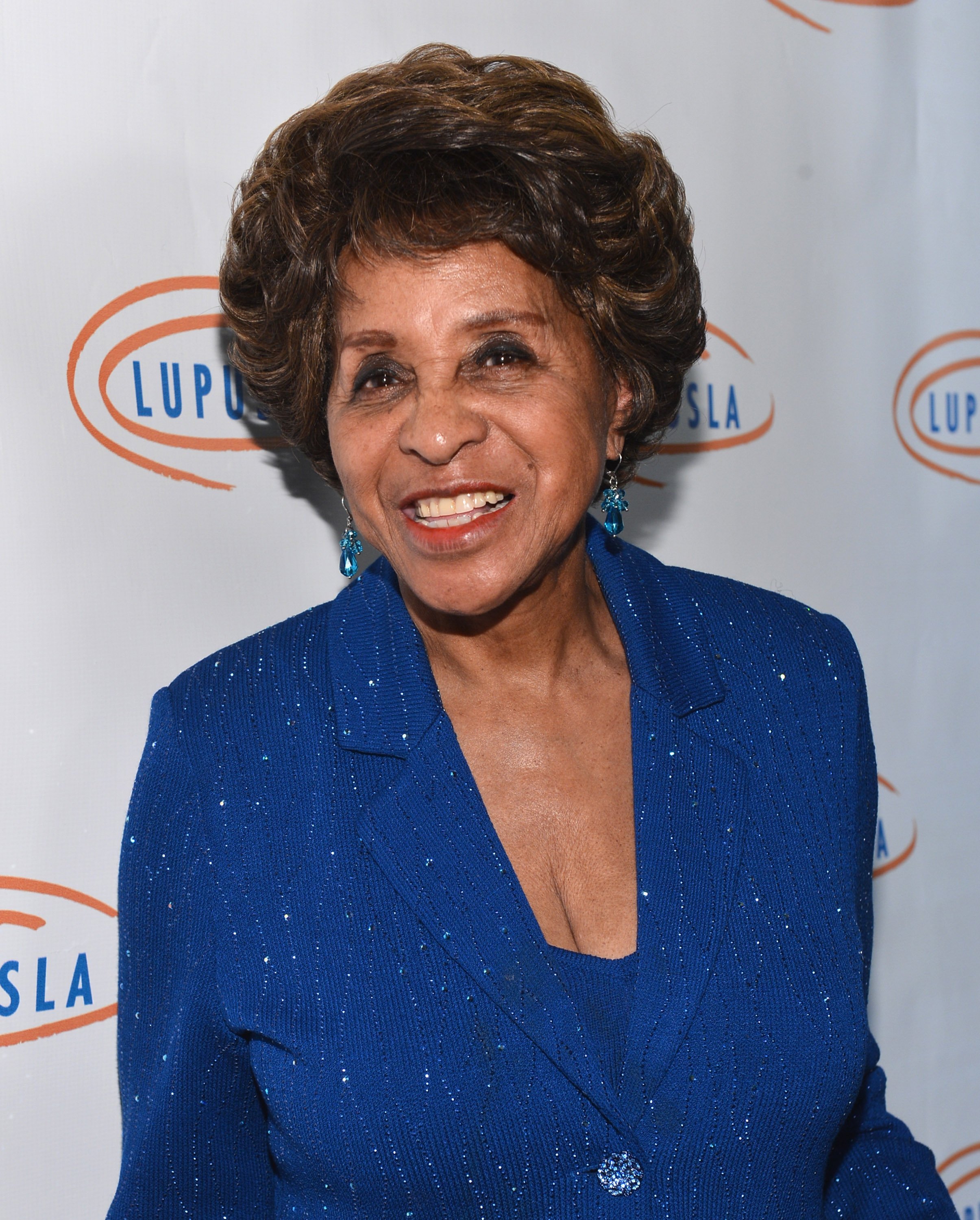 Marla's great-granddaughter, Aila, recently posted her singing audition for a performing arts high school to YouTube. The aspiring student delivered a breathtaking rendition of Andra Day's "Rise Up," which is sure to melt the hardest heart.
Marla once revealed the extent of her creative influence on "The Jeffersons" and "227" even though she was never officially credited.
Not too long after, Marla shared Aila's audition via her Instagram Story, directing social media users to watch the video on YouTube. The doting great-grandma also posted the clip on her Instagram page, where it has gotten over 16,000 views.
Fans couldn't help raving over Aila's talent in the comment section. "She gave me goosebumps!!!!" one Instagram user revealed, adding that Marla's great-grandbaby has a beautiful voice.
"Wow, you can tell it's in her blood for sure. Takes after you, I'd say," said another fan, referring to Marla, who herself has a Jazz album. "Awesome!! Greatness runs in the family," echoed a third fan.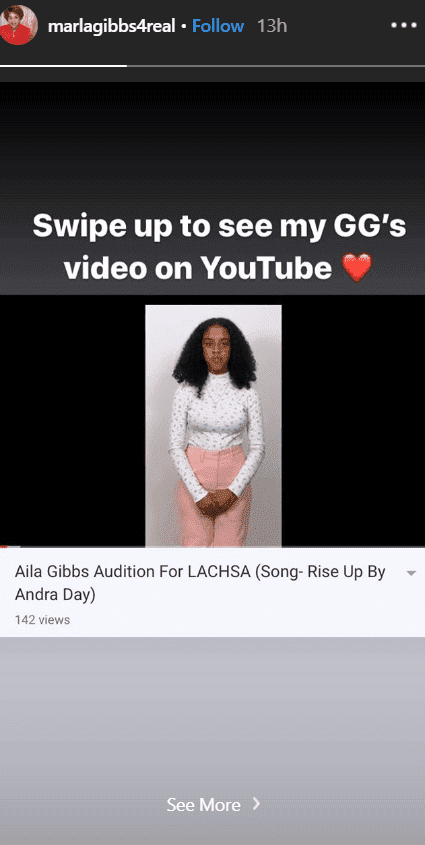 Aila is the grandchild of Marla's daughter, fellow actress Angela Gibbs. Like their matriarch, Angela also promoted Aila's audition on Instagram Story, asking her followers to "watch my amazing granddaughter sing."
While Marla recently explored her passion for music with a jazz album, the Hollywood legend is most known for her acting. The Chicago native's most iconic roles remain Florence Johnston on CBS's "The Jeffersons" and Mary Jenkins on NBC's "227."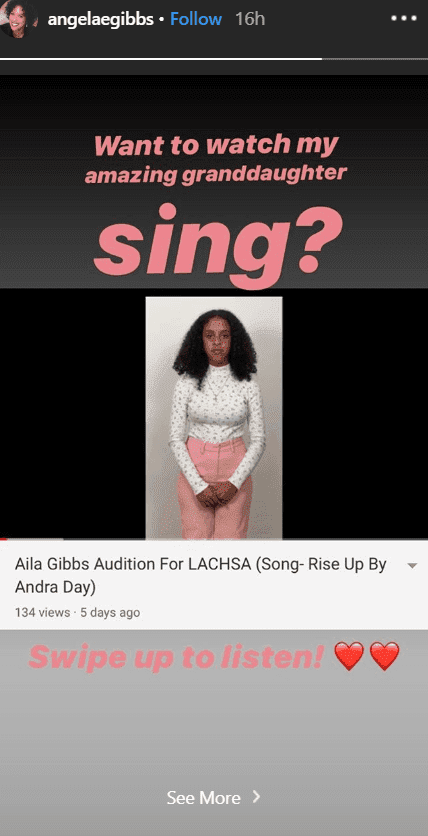 What many may not know, however, is that Marla's work on both sitcoms went beyond acting. Per ILOSM, Marla once revealed the extent of her creative influence on "The Jeffersons" and "227" even though she was never officially credited.
With "227," Marla had the rights to the play on which the sitcom was based, the Morning Call noted. She also had a lot to say about changing scenes, the direction an episode should take, and the overall tone of the series.
With "The Jeffersons," Marla reportedly called out the white show writers whenever they created dialogues that didn't belong with African American characters. Her respected input helped make the Norman Lear production a hit.
Marla has achieved so much in the industry and remains one of the few actors to stay relevant across several generations, but she's not done. In May 2019, she made a surprise cameo during ABC's live re-creation of "The Jeffersons."
An icon for an iconic night! #LiveInFrontOfAStudio #TheJeffersons #MarlaGibbs pic.twitter.com/gDcfzYMzj7

— ABC (@ABCNetwork) May 23, 2019
"My thing is that it's never too late if you're still breathing. I'm still vertical, and I'm still on this side of the grass," she told the Washington Post in 2015. "There's no excuse. I can do anything I want to do because it's never too late."
Marla always comes through with the humor and words of wisdom. Here's wishing her great-granddaughter Aila all the best with that audition.