Nicole and Eddie Murphy's Daughter Shayne Audra Shows off Her Smile & Curls in New Photo
Shayne Audra, the daughter of Nicole and Eddie Murphy looked gorgeous in a recent photo her mother uploaded on Instagram, showing her beautiful smile and lovely curls. 
Nicole Murphy has a reputation for posting photos of her children and grandchildren on social media. Anytime she does that, it is certain that such pictures would come with a double dose of cuteness and gorgeousness. 
Nicole's latest Instagram post didn't stray away from her high standards as she posted a photo of her daughter, Shayne, who was all shades beautiful as she posed for the camera. 
Shayne wore a black coat, which was open in the middle, revealing a little of Shayne's cleavage. She tilted her head a little bit to one side in her pose, giving a sweet smile, as she peered at the camera. 
In her caption to the post, Nicole Murphy gushed over her daughter's remarkable beauty. She wrote:
"What a beauty you are [emoji]@shayneaudra #mybaby #daughter #purelove #beautiful."
Nicole Murphy wasn't the only one gushing over Shayne's beauty in the photo. Some of her followers, who were awed by Shayne's looks also commented on the post and were all in agreement that she is a gorgeous diva. 
One person said that Shayne always looked beautiful, and is a well-respected friend, while a second person said that Shayne is as beautiful as her mother, Nicole. 
Eddie Murphy recently said hello to his tenth child, when Paige Butcher gave birth to their now 10-month-old son, Max Charles
Shayne is one of the ten children that actor and comedian, Eddie Murphy has with five different women. Out of these ten children, he has four daughters, namely Bria, Shayne, Zola, and Bella, all born by Nicole Murphy. 
The other daughters of Eddie Murphy are Angel Iris Murphy Brown, who he had with Former Spice Girls singer, Mel B, and Izzy Oona, who Eddie shares with fiancé, Paige Butcher. 
All of Eddie Murphy's kids get along just well despite the unique blended family that is theirs, and the "Coming to America" actor has also been a great dad to his children.
Eddie Murphy recently said hello to his tenth child when Paige Butcher gave birth to their now 10-month-old son, Max Charles. The actor is also a granddaddy and he met his first grandchild when his son, Miles gave birth to a girl, Elvie.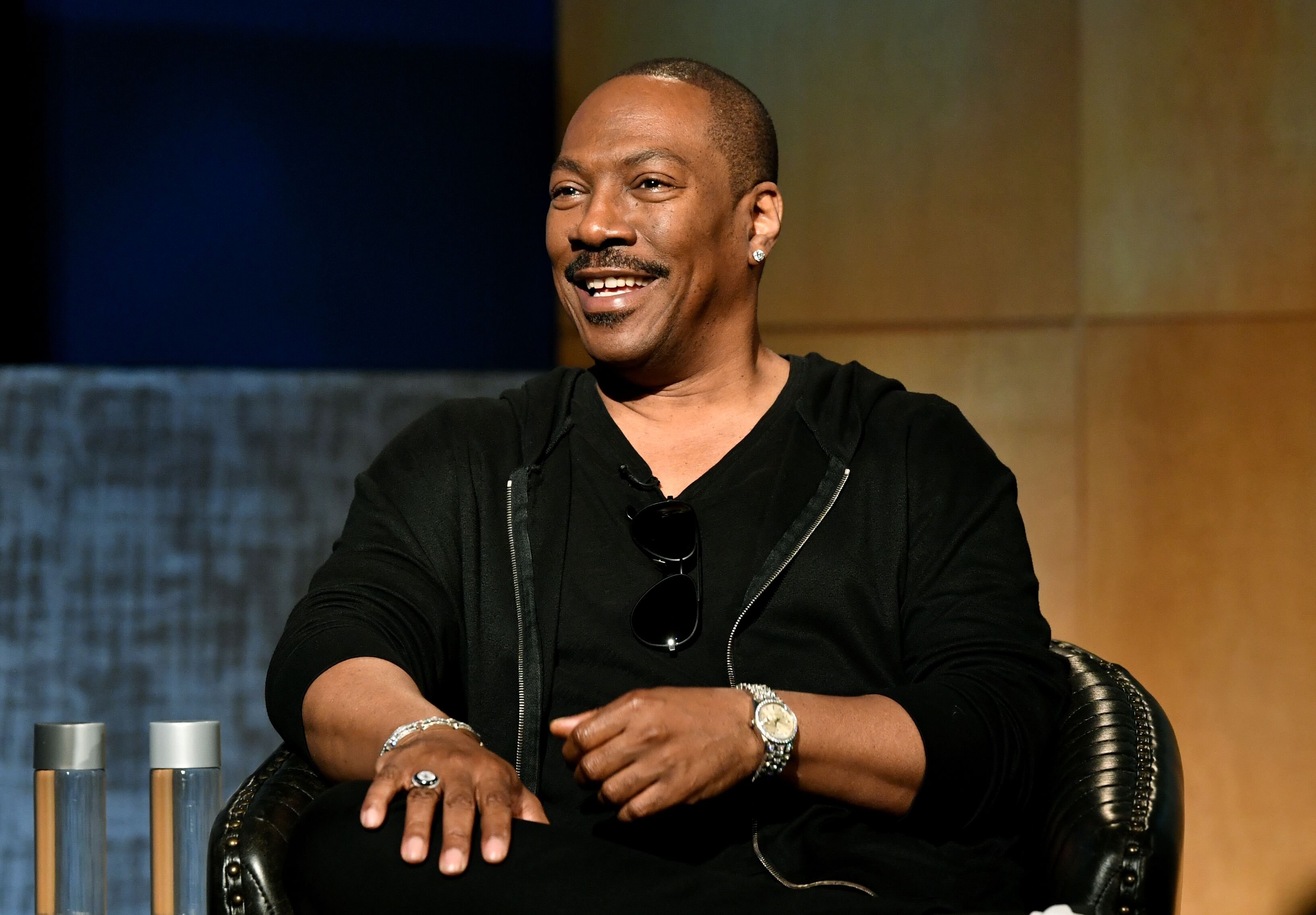 Murphy reflected on being a father and a grandfather when he sat down for an interview with "Vanity Fair" to speak about his family and his career. 
The legendary actor said that things happen in cycles and that he was now in a cycle where there is no higher blessing than "having a child," and no sweeter blessing than "seeing your grandchild."