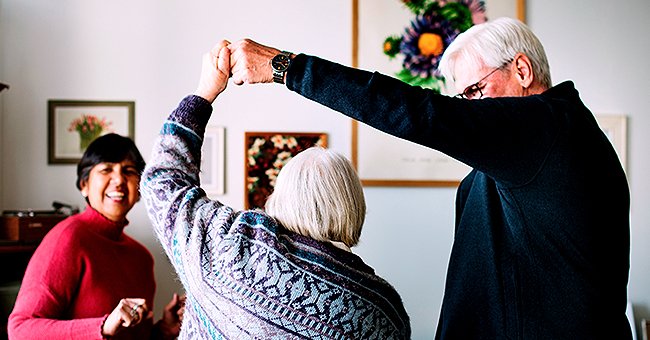 shutterstock.com
Daily Joke: An Elderly Man & Woman at Retirement Home Meet at a Single's Dance
Here are some hilarious stories about old people falling in love and staying in love. Love can find one in the weirdest of places and even at the oddest ages possible.
There is no barrier to when and how one falls in love. This is a joke of a 90-year-old man who met and fell in love with another 90-year-old woman at a single's dance.
The two met when the retirement village decided to host a Single's Dance. The gentle old man met the sweet old lady and they got talking, laughing and dancing into the night.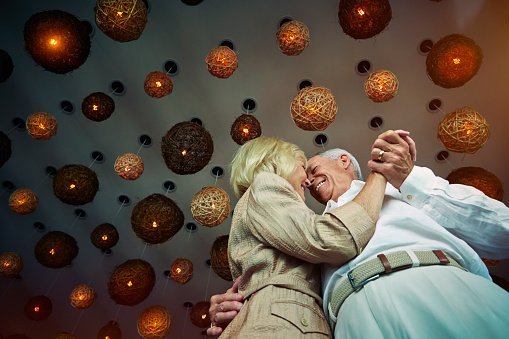 Two elderly people pictured having a dance | Photo: Getty Images
After the dance, the two decided to get married since they enjoyed each other's company and they had great chemistry on the dance floor.
On their wedding night, the old man reached out to his new bride and squeezed her hand to which she did the same and they both went to sleep.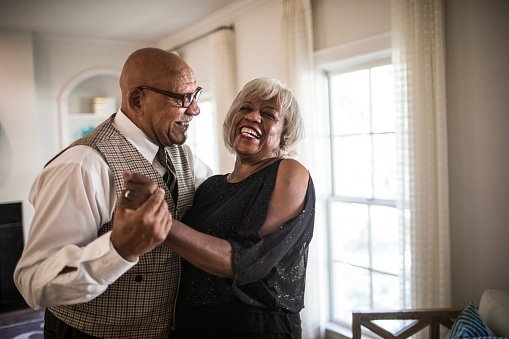 Two elderly people pictured having a dance | Photo: Getty Images
The same action repeated itself the second night and all was good for the couple. However, on the third night, things took a turn when the old man reached out to squeeze her hand. The sweet old lady replied saying:
"Not tonight, honey, I have a headache."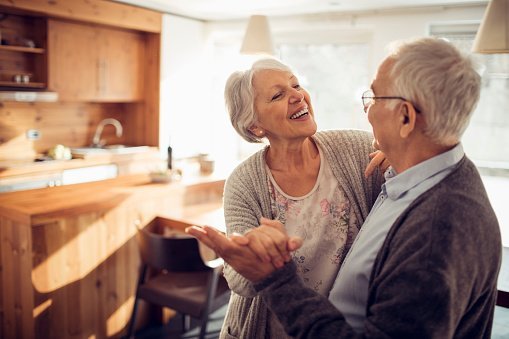 Two elderly people pictured having a dance | Photo: Getty Images
Interested in another old people joke? Here is one of an old man who told his wife the "bitter" truth. Old people do have a sense of humor and cannot help but say the absolute truth when asked for their honest opinion.
A woman and her husband had been married for a long time and one day when they are about going to bed, the woman stands in front of a mirror assessing herself. Addressing her husband, she says:
"I look in the mirror and I see an old woman. My face is all wrinkled, my boobs are barely above my waist, my butt is hanging out a mile. I've got fat legs and my arms are all flabby."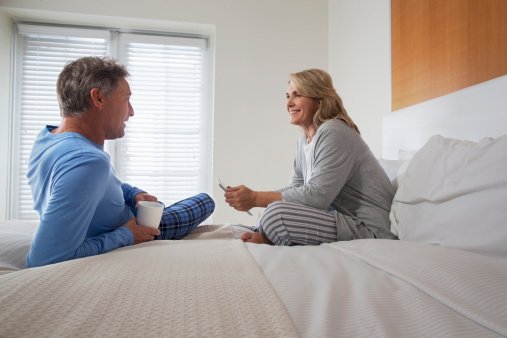 Middle age couple pictured having a talk in the bedroom | Photo: Getty Images
Feeling down with how she looked, the woman asked her husband to tell her something positive to help her feel better. The distraught but cautious husband who doesn't want to hurt his wife's feelings turns to her and says:
"Well … there's nothing wrong with your eyesight."
Please fill in your e-mail so we can share with you our top stories!