Blake Lively Admits She Misses Her Abs as She Shares Flat Belly Pic Taken Before Welcoming 3rd Child With Ryan Reynolds
Blake Lively couldn't help but be nostalgic in her latest social media update as she misses her pre-baby body and abs.
"Gossip Girl" alum, Blake Lively is a doting mom-of-three but wishes she could go back to having her pre-baby abs, and she made this known to fans after sharing a post on her Instagram story. She wrote:
"Dear Abs, I miss us."
The post that was shared on her Instagram story showed the gorgeous mother of three in a scene from her latest movie, "The Rhythm Section."
She hilariously made it known that she was searching for a photo of her and co-star, Sterling Brown before stumbling on this image that she couldn't help sharing because:
"My abs looks so good here."
In the photo, Blake seems to be lying on a bed in a dimly lit room while wearing a tank top that displayed her beloved abs. Although her face could barely be seen, her abs were well accentuated.
The star couple who likes to keep their family life private had their first child, James, in 2015.
Blake Lively and her husband, Ryan Reynolds recently welcomed baby number three. The couple already have two adorable toddlers, James and Inez.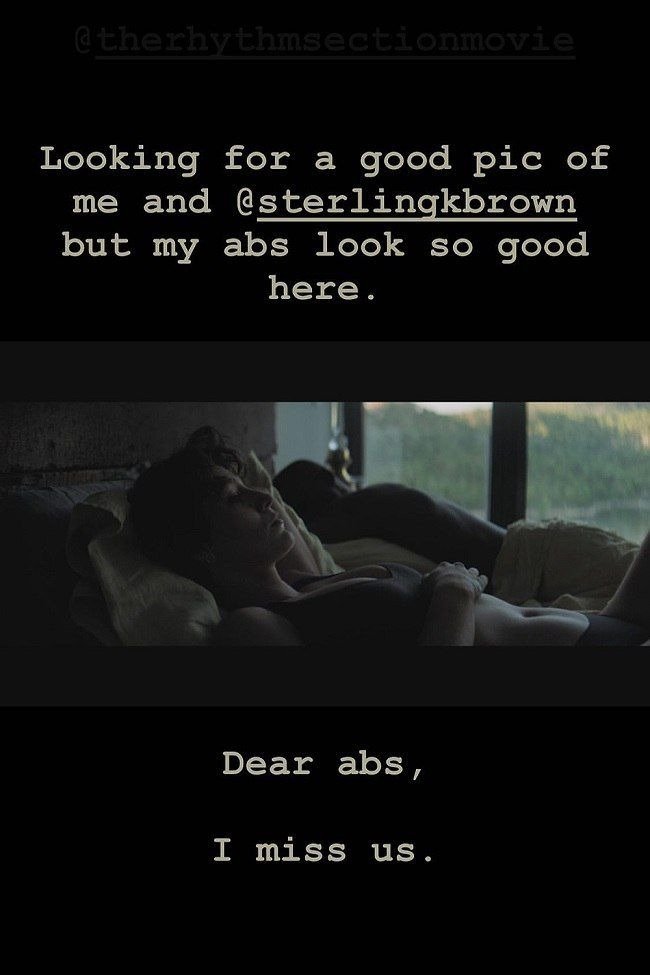 Although the celebrity mom longs to get back in shape, she understands that would take time, and no mom should feel pressured. She said in a 2016 interview with PEOPLE:
"You don't need to be Victoria's Secret ready right away because you just did the most incredible miracle that life has to offer." 
Blake Lively was once in the news concerning "The Rhythm Section," where she got an injury on her hand while on set. On her Instagram stories, Lively shared a video of herself in casts at the hospital while she made a light-hearted joke about her plight.
The star actress who had been anticipating being a part of the movie set's injury caused production to be suspended. The video which Lively shared to her Instagram story had the hilarious caption:
"Literally four weeks after I said, 'I'd give my right hand to be in this movie!' (Good thing no one told me to 'break a leg')."
She also included a sweet fact about her hubby, Reynolds, who put up "Wild Thing," for her to listen to through her ordeal. A song she stated was what she needed at the time. 
The star couple who likes to keep their family life private had their first child, James, in 2015. At the time, baby James arrived a few days before the new year.
Their second child, Inez, came a year later, and Ryan couldn't hide his joy as he told E! NEWS it was the best thing that could happen to anyone.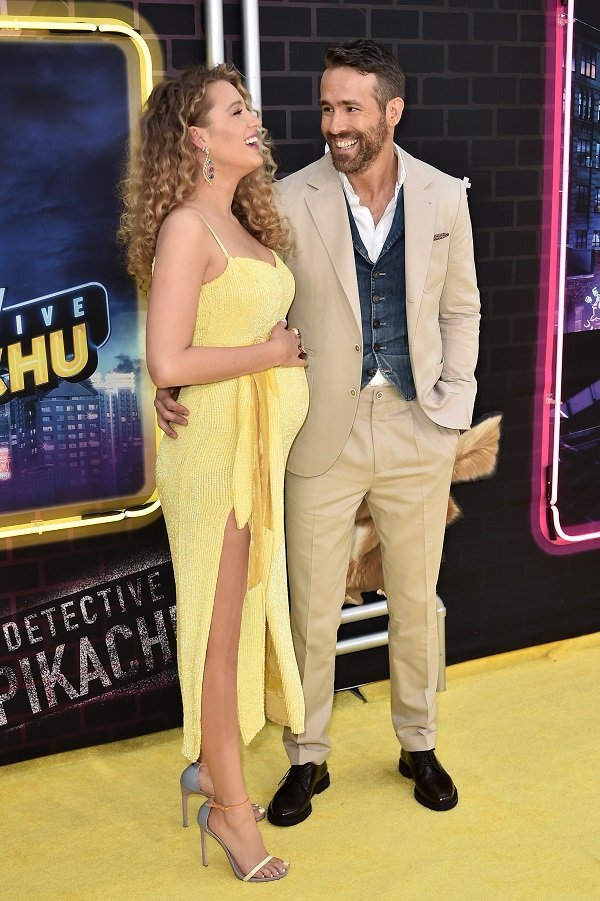 Presently, the pair are parents to three lovely girls, and although the Reynolds are crossing their fingers for a male child, they are proud of their bundles of joy.