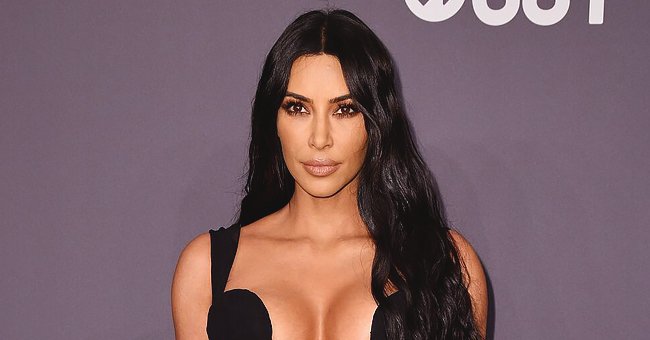 Getty Images
Kim Kardashian's Daughter North, Cousin Penelope & Their Friends Model the KUWTK Star's SKIMS Loungewear Line

Kim Kardashian has found the cutest and probably most effective way to advertise her new SKIMS pajamas line. In a video she shared, daughter North stole the show.
On Saturday, Kim Kardashian West shared a clip showing off her SKIMS Cozy collection on none other than her daughter North, six, and three of her closest pals.
North is Kim's oldest daughter with her husband, Kanye West. They also share son Saint, four, daughter Chicago, two, and son Psalm, eight months. The video is found below.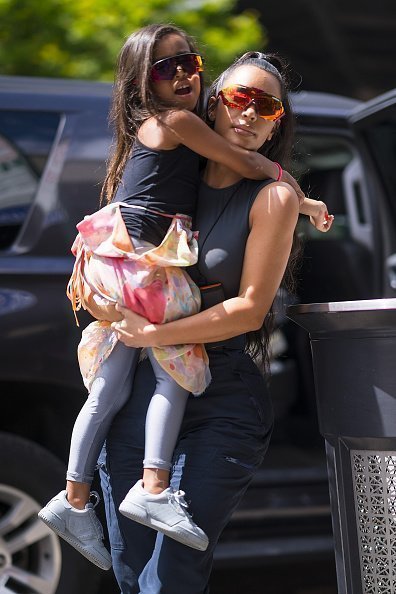 North West and Kim Kardashian are seen in the Meat Packing District on June 15, 2018 in New York City | Photo: Getty Images
North and friends show out
In the adorable clip, we see four girls, including North, her cousin Penelope who is Kourtney Kardashian's daughter, and two other girls pose in front of a white wall.
Each of them is wearing a different color of Kims' new loungewear outfit: white, pink, brown, and blank. The long robes are adult-sized but managed to stay wrapped.
Someone behind the camera greets the girl and then asks them about their clique. Immediately, North begins talking and walking forward to explain what's going on.
North takes the lead
"So, the Cardi Crew," she begins. The friend in the black robe announces herself as "Crazy Cardi" before North walks in front of the camera to share that she's "Little Cardi."
The cutie in the white robe says she's "Cardi 2," and then Penelope gets her moment. The person behind the camera zooms in on her gold necklace with a pendant spelling out, "Cardi P."
The camerawoman then directs the girls to go back towards the wall, where North instantly hugs her cousin and holds her close. Then, she stretches her arm out to embrace all her friends in a sweet gesture.
Fans react to the girls
Several people noted that North seemed to be very comfortable in front of the camera. The young girl has already been deemed a future model, just like her mom.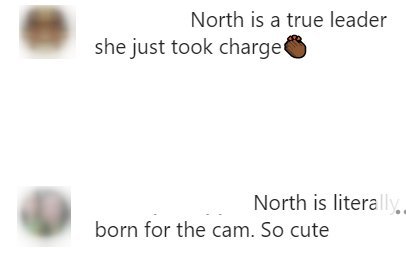 Instagram users comment about North West | Photo: Instagram/ Kim Kardashian West
Others were taken with Penelope's gorgeous looks and more laid-back character — which, of course, is not exactly reminiscent of the girls' inspiration, Rapper Cardi B.
BFFs North and Penelope
Nonetheless, the "Bodak Yellow" singer loved that the group of beautiful little girls named their crew after her, writing in the comments and reposting the video to her own Instagram page.

Instagram user speaks about Penelope Disick | Photo: Instagram/ Kim Kardashian West
Cousins North and Penelope, seven, have long been close friends since they're only a year apart in age. Over the years, Kim and Kourtney have shared several sweet photos of the two girls.
North shows off dance moves
North has proven to be the more outgoing of the two. Earlier this month, she even took to the social media app TikTok to share her dance moves with a friend named Caiden.
In the clip, the two kids moved to a Brazilian tune. Caiden, eight, help up North as she moved her legs to the beat. In the end, they both came down to the camera and danced until the end.
Please fill in your e-mail so we can share with you our top stories!