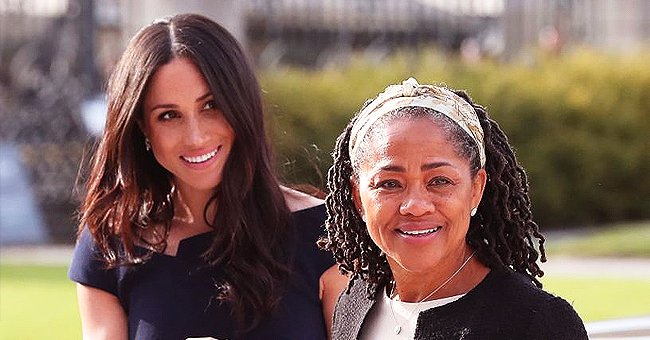 Getty Images
Daily Mail: Meghan Markle's Mom Doria Ragland Was Alleged Silent Influence behind Couple's Royal Exit
Doria Ragland, Meghan Markle's mother, played a crucial but silent role in her daughter and Prince Harry's "Megxit," a source revealed.
It's been weeks since Meghan Markle and Prince Harry's step-down announcement, and it seems the dust is finally settling. The couple is settling into life in Canada with their son, Archie.
While they are at it, "The Daily Mail," via an insider, is shedding new light on how the Duke and Duchess of Sussex arrived at their earth-shattering decision. It involves a silent influence and force, called Doria Ragland.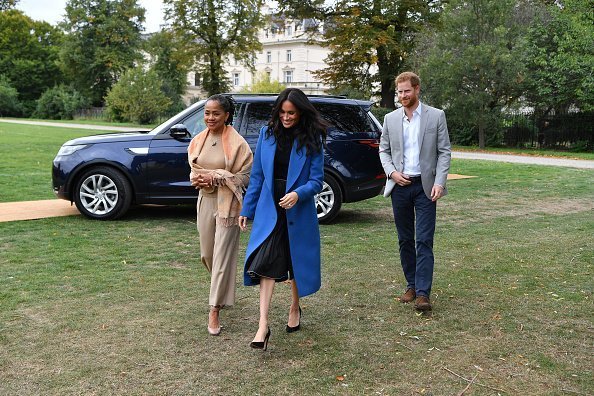 Meghan Markle, with her mother, Doria Ragland and Prince Harry to host an event to mark the launch of a cookbook with recipes from a group of women affected by the Grenfell Tower fire | Photo: Getty Images
DON'T UNDERESTIMATE RAGLAND
The insider told the news outlet that the 63-year-old woman has the heart and ears of her daughter and son-in-law. The source noted:
"She's laid back, and people see her nose ring and dreadlocks which are cool but make no mistake, she has a core of steel. Underestimate her at your peril."
Ragland is renowned for being a rock and someone who keeps secrets. The latter is essential in her relationship with Markle and Prince Harry, who loves to protect their privacy.
SHE NEITHER COMPLAINS NOR EXPLAINS
The Duchess' mother also values her privacy. Since her daughter joined the Royal family, the yoga instructor has only gotten photographed a handful of times.
Aside from their love for privacy, Ragland, and Harry both suffered a tragic loss at a young age.
Ragland's no-nonsense character also got her a comparison with the Queen. She got described as someone who never complains or explains, a trait that endears her to Markle and Harry.
SHE'S ALL WARMTH UNDERNEATH
However, underneath the tough exterior is a woman with a lot of warmth. The mom-of-one is a brilliant cook, with a lot of love for her daughter, son-in-law, and grandson, Archie.
All these made her the perfect person for the Duke and Duchess to turn to in their quest to live a more "Normal" life. The Los Angeles resident has also shown her unwavering support for the couple.
UNITED IN THEIR LOVE
Ragland is the only family Markle acknowledges, and she was the only one from the former actress's family to attend her wedding in May 2018. She became famous for sitting on a pew by herself.
Since then, things have changed as the fitness coach acquired two more family members. Interestingly, she shares a lot of similarities with her son-in-law.
Aside from their love for privacy, Ragland, and Harry both suffered a tragic loss at a young age. They both lost their mothers and bonded over the sense of loss they felt.
The two are also united in their love for Markle and their need to protect her. With the Duke and Duchess now residing in North America, they will rely on Ragland more and spend more time with her.
Please fill in your e-mail so we can share with you our top stories!