Gwen Stefani & Blake Shelton Revealed to Ryan Seacrest Whether They'll Ever Do a Joint Album
On January 26, 2020, country singer Blake Shelton attended the 62nd Grammy Awards with his pop singer girlfriend Gwen Stefani. The couple opened up about the prospect of them collaborating on an album.
At Sunday's Grammys, Shelton, 43, and Stefani, 50, had the chance to sing their latest duet, "Nobody But You." However, before their performance, television personality Ryan Seacrest was on hand to interview them on the red carpet.
Seacrest, probably like most fans of the singers, wanted to know if the couple was keen on releasing a joint album to follow up their latest single. Both Shelton and Stefani responded: "I don't think so."
Shelton is "sharing his talent" with Stefani
The former No Doubt member appeared to try and take out the sting in their revelation by sharing that they'd actually released several duets together since they started dating. She also noted that they'd written two songs together.
Stefani explained that her boyfriend and fellow "Voice" coach "never does that" but that he was "sharing his talent with me." The couple also shared how music was a part of their daily lives.
What the couple wore on the red carpet
Shelton confessed that they sang "at the house." He admitted that they were "nervous" about performing in front of millions at the Grammys, but that performing together was "just what we do."
During the interview, Stefani wore a strapless, cream-colored Dolce & Gabbana mini-dress. She complimented the shell-covered dress with matching thigh-high leather boots.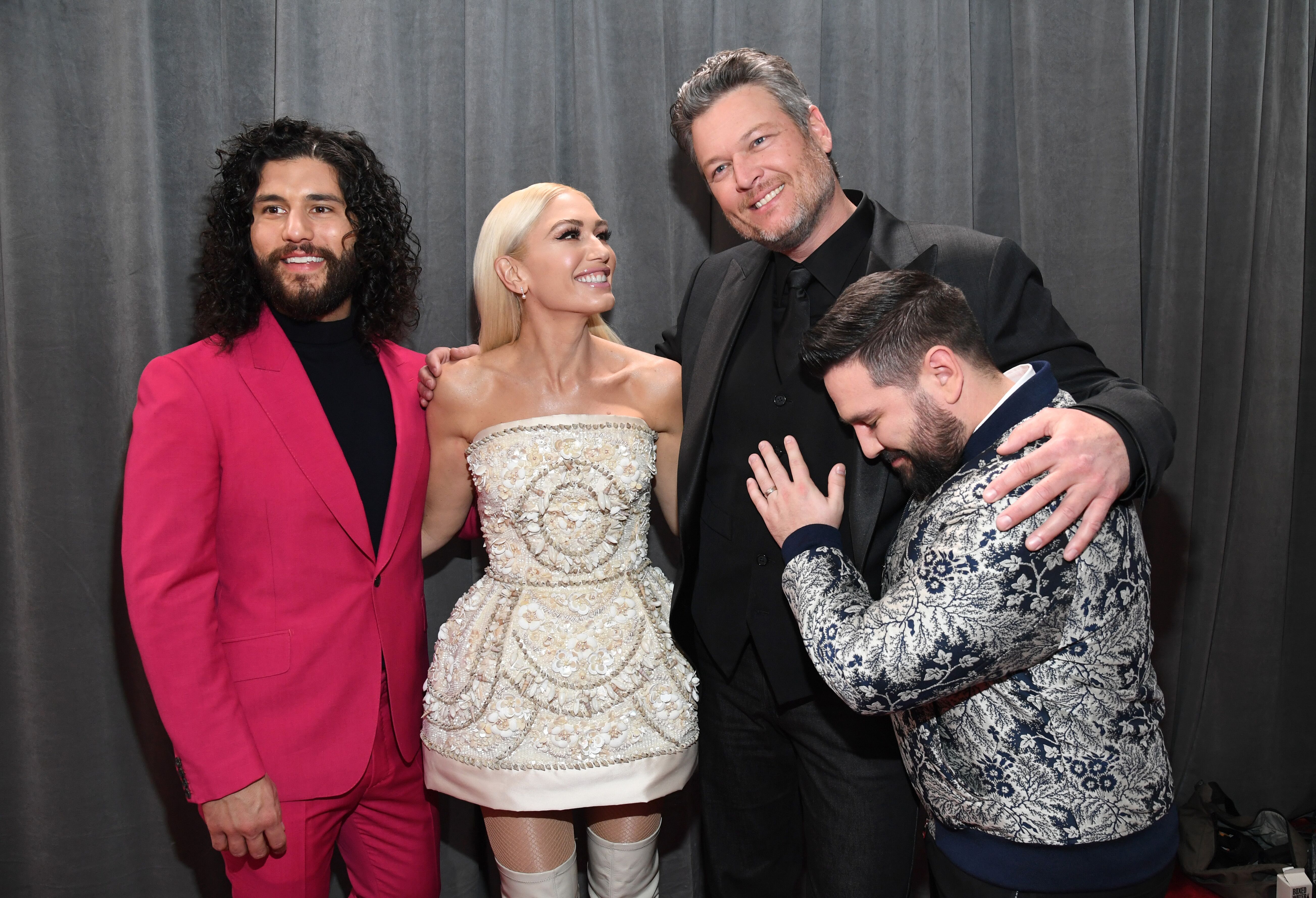 Shelton's Grammy nomination
Her boyfriend looked dapper in a black tuxedo jacket and charcoal-colored pants. Besides their performance together, the couple was also at the event for Shelton's nomination.
The country singer was nominated for Best Country Solo Performance for his single "God's Country." Unfortunately, he lost out to country music legend Willie Nelson.
Who wrote "Nobody But You"
"Nobody But You," was written by songwriters Shane McAnally, Ross Copperman, Josh Osborne, and Tommy Lee James. The track features on Shelton's latest album, "Fully Loaded: God's Country."
The single's romantic music video
The music video for the song was released on January 21, 2020. It starts off by showing the couple singing separately before pairing up for a dinner date, a cuddle session on the couch with their dog, and a car ride among other things.