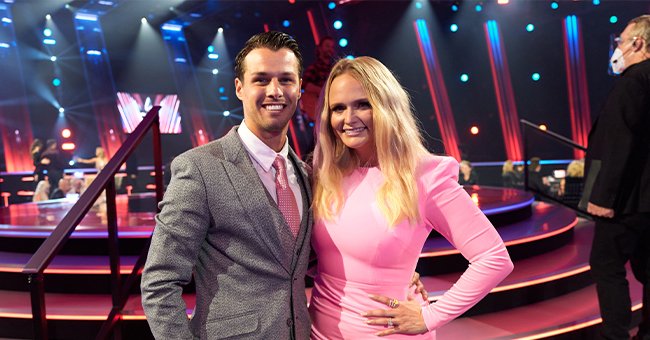 Getty Images
Miranda Lambert Is Happily Married to a Police Officer Who Once Prevented a Bank Robbery

Miranda Lambert experienced a few heartbreaks before finding the man she would marry, Brendan McLoughlin. Although without kids, the couple is happily married and supporting each other in their careers.
Before Brendan McLoughlin entered her life, Miranda Lambert was married to fellow country star Blake Shelton. However, their marriage life did not last long, and eventually, they divorced. Lambert released her 2016 album, "The Weight of These Wings," a sad and heavy composition inspired by her separation.
Following her breakup, Lambert began dating Anderson East. But with sadness in her heart, she still refused to have interviews and answer questions regarding her ex-husband. Sadly, her relationship with East also ended in heartbreak.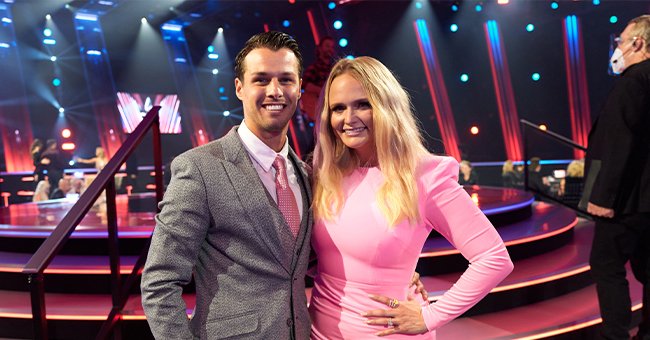 Brendan McLoughlin and Miranda Lambert during the 54th Annual CMA Awards at Music City Center on November 11, 2020 in Nashville, Tennessee. | Source: Getty Images
LAMBERT MEETS MCLOUGHLIN
However, in 2018, Lambert met a man who got her heart beating again. While performing on Good Morning America with Pistol Annies, she met McLoughlin, the South Midtown Precinct cop covering the area she was at.
The following year, the couple shocked the world when they announced that they secretly got married. The singer shared on her social media:
"In honor of Valentine's Day I wanted to share some news. I met the love of my life. And we got hitched! My heart is full. Thank you Brendan Mcloughlin for loving me for… me."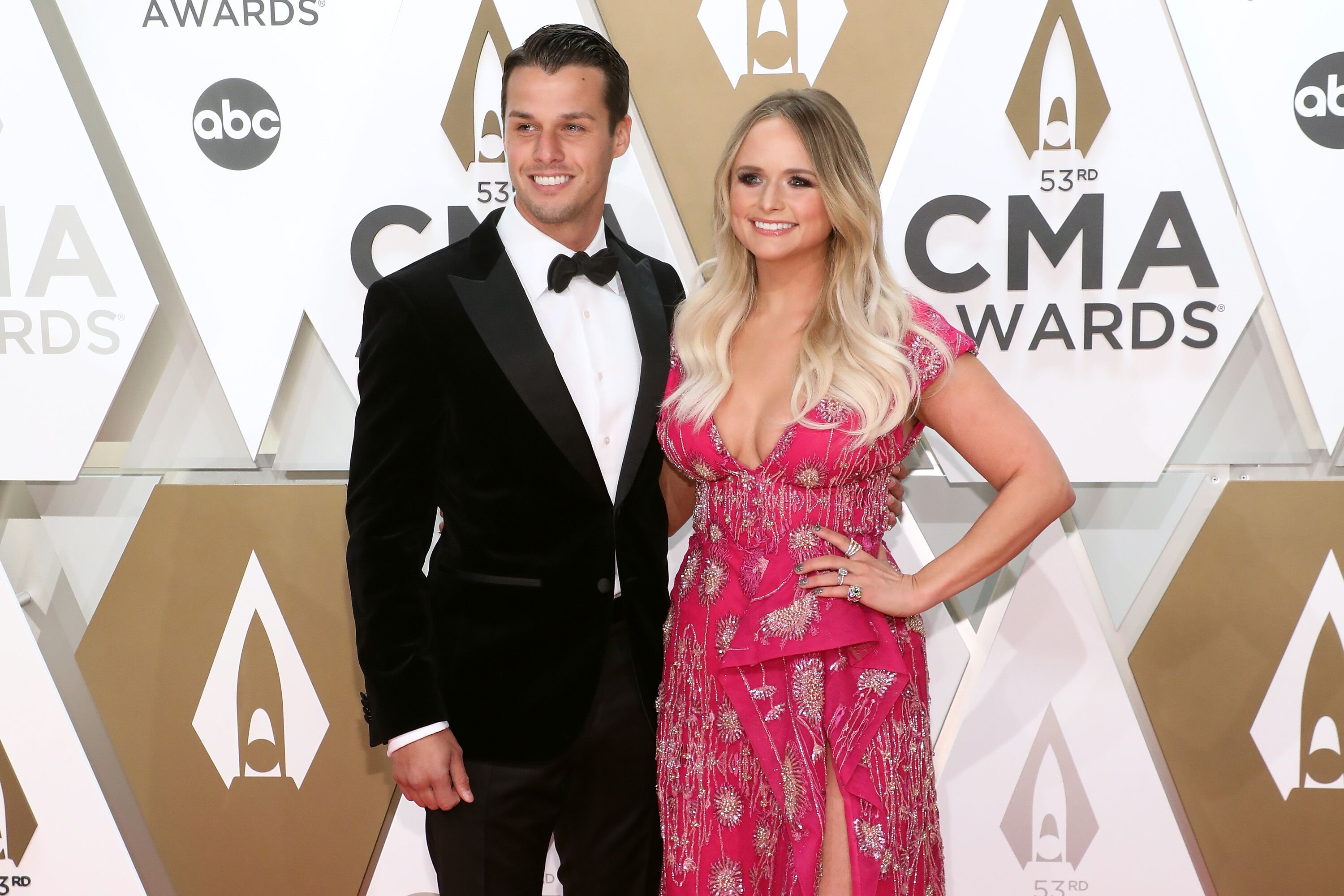 Brendan McLoughlin and Miranda Lambert during the 53rd annual CMA Awards at Bridgestone Arena on November 13, 2019, in Nashville, Tennessee | Source: Getty Images
MCLOUGHLIN AS A POLICE OFFICER
Following their wedding, McLoughlin, a dad of one from a previous relationship, took a leave of absence from the New York Police Department. A representative of the office's Deputy Commissioner Public Information said:
"The Department has rules and procedures governing leaves of absence by members of the service and complies with applicable law."
Throughout his career, McLoughlin has been recognized for partaking in the apprehension of a bank robber. He also appeared in the NYPD Midtown South's official Twitter account, commending him for a job well done.
STAYING FIT
Apart from his career on the force, McLoughlin is also a frequent runner and tries to exercise often to maintain his fit figure. Trying his luck in the modeling world wasn't difficult with an incredible physique and handsome face.
In fact, a source revealed that the "Mama's Broken Heart" songstress has been trying to get pregnant since their third wedding anniversary.
He once created a profile on Model Mayhem to create connections and look for possible opportunities. At that time, he was 19 years old and posed shirtless on the account.
LIFE WITH LAMBERT
Of course, everything has changed since he met Lambert, including his living dynamics with his wife and son. In a previous interview with Extra, Lambert shared:
"We have the best of both worlds. We spend time in New York, we get to see our adorable little nugget [McLoughlin's son], then we get to come back to the farm and have a quiet life. I'm enjoying the balance."
Although they have no children of their own, it was revealed that the award-winning artist wanted to have kids. A source disclosed, "We've never, ever seen her so happy and think she's finally found her one and only. Miranda and Brendan both want kids."
In fact, a source revealed that the "Mama's Broken Heart" songstress has been trying to get pregnant since their third wedding anniversary. Lambert's thoughts of having a child came after spending the lockdown with her husband. An insider said:
"They've even had long conversations about starting a family together. It's something they both want but agreed to wait a little while."
As of the present, Lambert has yet to make the big announcement, but fans are hopeful that she will one day have a child of her own.
THE PERFECT HUSBAND
It seems like Lambert's life with McLoughlin has been wonderful, and she's not afraid to share it with everyone. The "If I Was A Cowboy" singer sometimes posts photos and videos of her husband on Instagram, giving fans a glimpse of their everyday lives.
Once, she shared that her McLoughlin was the perfect house husband while capturing him doing their laundry shirtless.
The musician filmed her husband's toned body, zooming in on his defined abs as he asked, "Come on, really?" Fans were undoubtedly happy to see their idol in a happy place.
Please fill in your e-mail so we can share with you our top stories!