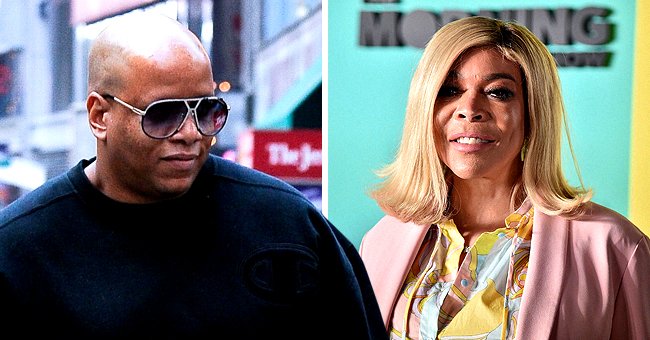 Getty Images
Hollywoodlife: Wendy Williams Is Content and at Peace After Finalizing Kevin Hunter Divorce
Wendy Williams' divorce from Kevin Hunter has been finalized, and the talk show host has not held back in expressing just how happy she is to have moved on from the marriage.
In the nine months since Wendy Williams filed for divorce from Kevin Hunter, it has been finalized. Revealing how she is coping, a source close to the talk show host revealed:
"[It is a] huge weight off her shoulders…She wanted this for a long time, and her marriage was really weighing her down. Having this officially behind her is making a true difference."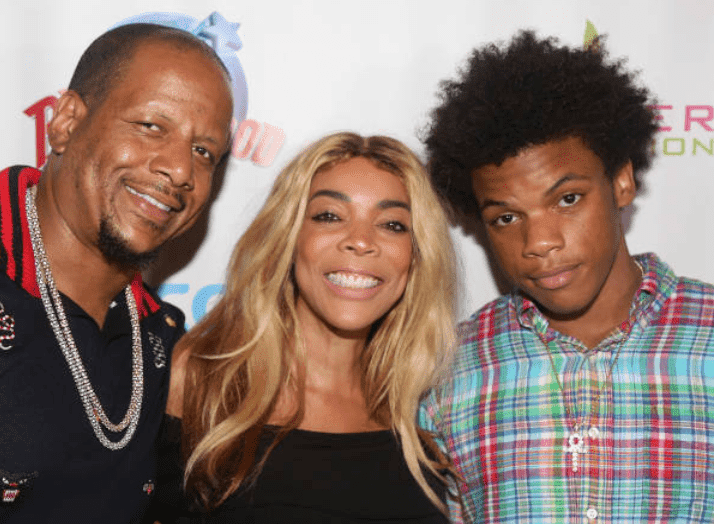 Kevin Hunter, Wendy Williams and son their Kevin Hunter Jr pose on the red carpet at The Hunter Foundation Charity event, at Planet Hollywood Times Square, on July 11, 2017, New York | Source: Bruce Glikas/Bruce Glikas/Getty Images
After 25 years together, Williams filed for divorced when it was discovered that Hunter was expecting a child with his mistress
Sharina Hudson
.
The source told Hollywood Life, that after opening up on her show about her marriage troubles Williams is a different person since the ending of her marriage.
The change in Williams, who has promised to "live her best life" isn't only noticeable to viewers of the "Wendy Show," but even her staff have noticed a difference, the source explained:
"Wendy's honestly never been better and everyone on set feels her lightness and happiness. She keeps saying she's living her best life, and everyone around her feels the same way."
In her first interview since finalizing her divorce, Williams told Jimmy Fallon that she had closed the door on her old life and thinks her new chapter is "lovely," she admitted:
"I really didn't think that it would be this way, but it seems so natural. Our son is 19. He's off in college. I wish 'the other' the best."
Wendy has thrown a few hints on her show about someone special in her life, and told Fallon that she is dating and doesn't have a type. She made it clear that she wants someone who can pay their own bills.
However, she also revealed that she is not interested in finding someone on a dating app because she prefers to interact with people in person.
Despite not having a prenuptial agreement, Williams and Hunter handled their divorce amicably. They have managed to split most of their assets in a favorable manner.
They both declined alimony, sold some of their houses and shared the proceeds, Wendy gained sole ownership of the Wendy Williams production company, and Hunter got to keep his cars and his business.
Please fill in your e-mail so we can share with you our top stories!