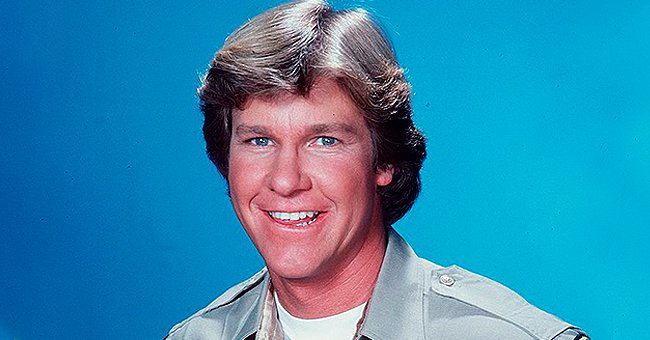 Getty Images
Erik Estrada's Life Now, 37 Years After Playing Frank 'Ponch' Poncherello on 'CHiPs'

After 37 years, Erik Estrada's life has taken an interesting turn. The actor has finally fulfilled a childhood dream.
Aside from being an actor and a voice-over personality, Estrada is now part of law enforcement, as shown in his Twitter bio. The actor is known for playing on "CHiPs" as Frank "Ponch" Poncherello.
Estrada is now a police officer and an investigator of internet crimes against children. Apart from being a crime-buster, he is also a humanitarian.
Erik Estrada at Hello Kitty Con 2014 Opening Night Party on October 29, 2014 in Los Angeles, California. | Photo: Getty Images
DREAM AS A CHILD
The Puerto Rican actor was known for his role as Ponch on "CHiPs," a popular crime drama television series in the 1970s. It had six seasons with 139 episodes.
The Latino actor's real name is Henry Enrique Estrada. He grew up in New York City, New York, in March 1949.
As a child, he dreamed of becoming a police officer. Estrada wanted to get into a police training before becoming an actor, as reported by Parade.
Erik Estrada at the grand opening of Police Chase Las Vegas on January 19, 2019 in Las Vegas, Nevada. | Photo: Getty Images
ALSO HER MOTHER'S DREAM
Being part of the "CHiPs" show had encouraged Estrada to pursue a career as a real police officer. He eventually fulfilled his dream, which was also his mother's dream.
"Well, I was going to be a New York cop before I became an actor. I couldn't take the test until I was 18, and at 17, I got bit by the acting bug. I gave myself until I was 30," Estrada said in the Parade interview.
He was the voice of the helicopter cop Nick "Loop'n" Lopez.
FIGHTING INTERNET CRIMES
He thought then that if he ever became unsuccessful in his acting career, he would go back to his original dream of becoming a police officer.
Right now, he is fortunate enough to achieve a successful acting career while being a reserve police officer.
At present, Estrada is a reserve in Muncie and works along with the U. S. Federal Marshals in Virginia. He goes after internet perpetrators.
"I'm also working for the charity Safe Surfing USA, which sends U.S. Marshals to schools to teach kids about Internet safety," he said. He also cautioned children to watch out for online predators who are out to steal their innocence.
After his role on "CHiPs," Estrada became one of the cast members of the 2014 animated adventure movie, "Planes: Fire & Rescue." He was the voice of the helicopter cop Nick "Loop'n" Lopez.
It seems that his daughter, Francesca, is also following in his footsteps as an actor. It remains uncertain as to what path her daughter will take in the movie industry, but her father will surely support her.
Please fill in your e-mail so we can share with you our top stories!