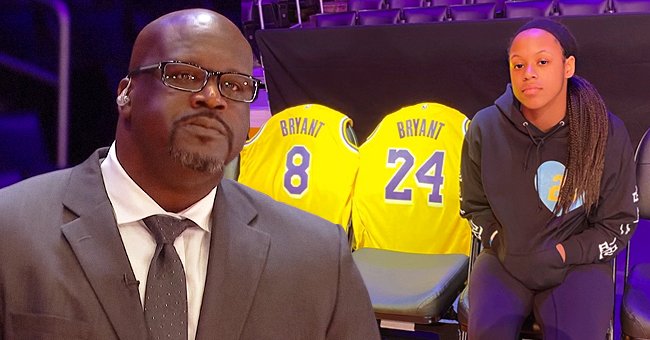 Instagram/mearahoneal_ YouTube/Bleacher Report
Shaquille O'Neal's Daughter Me'arah Posts Pic of Kobe Bryant & Daughter Gianna at Her Basketball Game Day before Crash
Shaquille O'Neal's ex-wife Shaunie Me'arah share their sadness at the deaths of Gianna and Kobe Bryant.
The whole O'Neal family is in mourning after the horrific chopper crash in the Calabasas hills that claimed the lives of 9 people, among whom were NBA icon Kobe Bryant and his daughter Gianna, 13.,
The Bryants and the O'Neals were close and considered each other family, and Shaq's children are grieving for the man they considered an uncle and the young girl whom they called cousin.
The two girls were born on the same day: May 2, 2006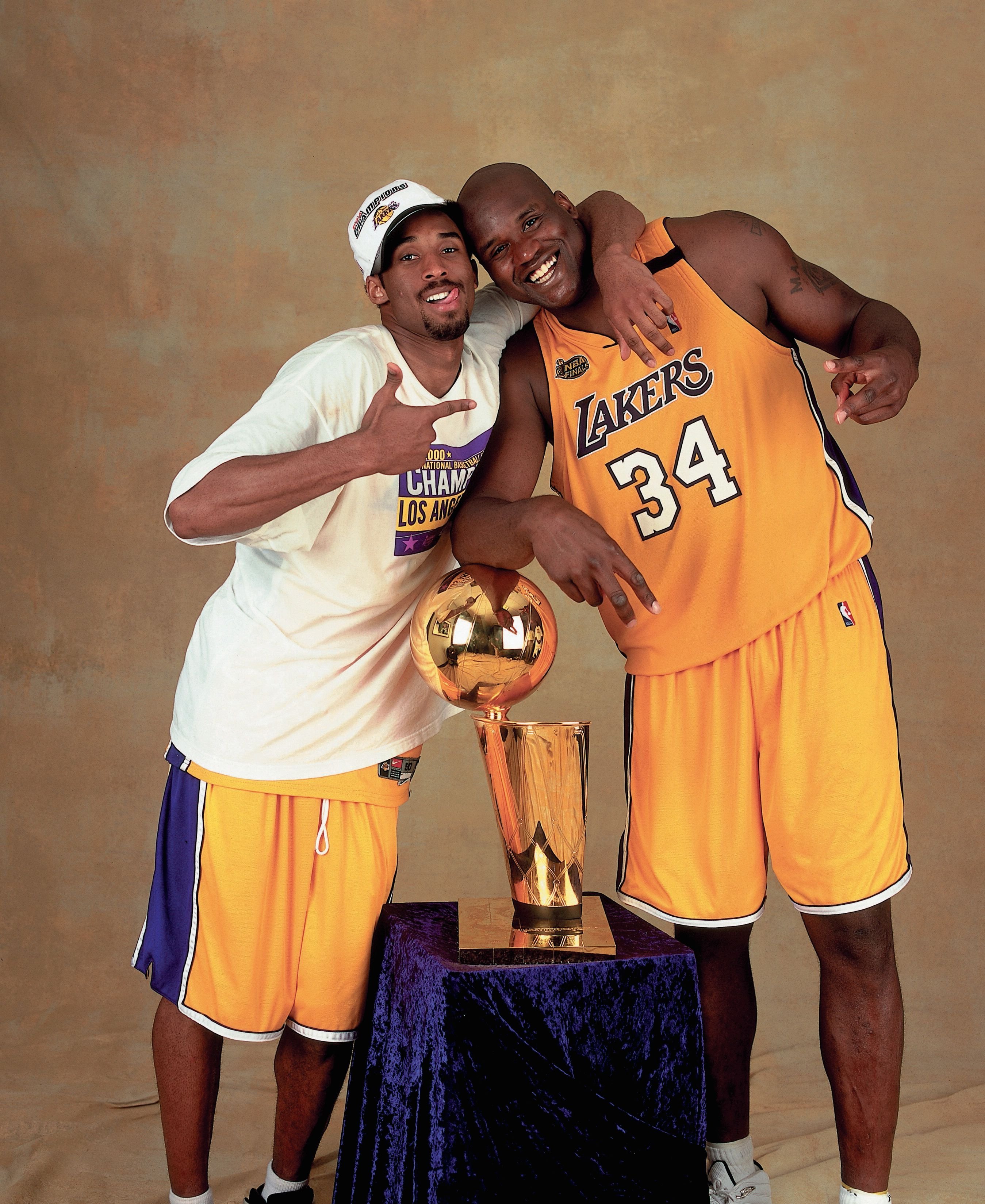 Kobe Bryant and Shaquille O'Neal with the MVP Trophy in Los Angeles in 2002/ Source: Getty Images
ME'ARAH O'NEAL AND GIANNA BRYANT - TWINS
Me'arah and Gianna had a lot more in common than just their passion for basketball, the two girls were born on the same day: May 2, 2006, and referred to each other as "my twin.".
Me'arah was hard hit by the news of the death of both Gianna and Kobe and recalled the last time the father and daughter duo had come to watch her play, the day before the crash. She wrote:
"U told me so many honorable things, it's hard to even think about it ? Thank you Unc"
In a second post dedicated to Gigi, Me'arah promised to carry her friend's legacy forward into the future. She captioned a snap of Gianna in her uniform:
" I wish we could've had a better bond and could've played together along side you, and ur dad."
SHAQ AND SHAUNIE O'NEAL REACH OUT TO VANESSA BRYANT
Both Shaq and Shaunie reached out to Vanessa Bryant in separate posts, extending their condolences and offering their help and support to the family they consider their own.
Shaq wrote:
"I love you brother and you will be missed. My condolences goes out to the Bryant family and the families of the other passengers on board. IM SICK RIGHT NOW !"
KOBE BRYANT'S LAST MESSAGE WAS TO SHAREEF O'NEAL
Shareef O'Neal received a message asking how he was feeling from Kobe on January 26, sent just hours before his death. Kobe had been a great support to the young player after he was submitted to open-heart surgery and encouraged him to get back to his beloved basketball.
SHAREEF O'NEAL ANSWERED MESSAGE TOO LATE
Shareef who had received the message from Kobe at 8:29 a.m responded at 10:58 am, but by then, unbeknownst to him, Kobe was already dead.
He would never answer Shareef's message, he would never mentor or advise him again.
Please fill in your e-mail so we can share with you our top stories!