Mary-Kate and Ashley Olsen Have a Younger Sister Who Is Also an Actress
Former child stars, Maryry-Kate and Ashley Olsen aren't the only showbiz personnel in their family. The Olsen duo has a younger sister who is an actress in her own right.
Fashion icons, Mary Kate and Ashley made their claims in entertainment as child actresses way before they grew up to become renowned fashion designers.
The famous twins, however, have a younger sibling, Elizabeth Olsen, who chose acting as they did in their early years, but she sticks with Hollywood, unlike her fashion icon siblings.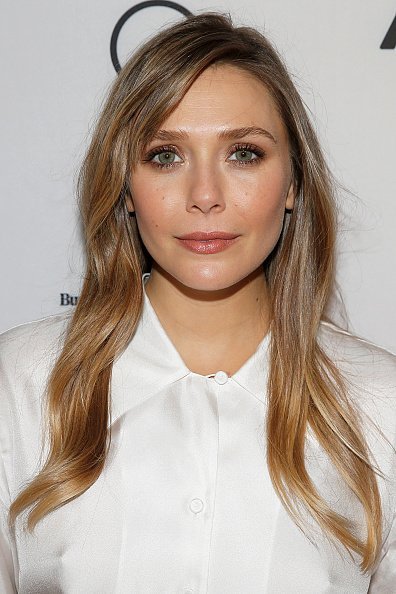 A DEDICATED ACTRESS
On her Instagram page, the "Scarlet Witch" actress regularly puts up updates about her works as an on-screen personality. One of such is her present role in "Sorry for Your Loss," an American web series that airs on Facebook Watch. 
Olsen is dedicated to her job as most of her posts show her spurring fans to stream episodes of the series while she also shares thrillers of each chapter.
ELIZABETH OLSEN
Before she was born, her older twin siblings already had their big break as child stars taking roles in "Fuller House." Elizabeth was a child who grew up watching her sisters excel on TV. It influenced her as she began taking roles as a young child too.
It is no longer news that Mary-Kate and Ashley are reclusive and mostly keep away from the spotlight.
With time, Elizabeth landed small roles in a lot of movies that starred her sisters. She, however, got her breakout after landing a significant role in Sean Durkin's 2011 horror movie "Martha Marcy May Marlene." 
OLSEN WORKED HER WAY UP
It is a usual thing for family members of celebrities to get showbiz gigs through their relation, but Olsen has a different experience. The "Silent House" star made it known to the Guardian that she never got a job because of her sisters.
Elizabeth explained that she pursued every role she got as an adult actor while adding that she loved auditioning because of the reality of competitions.
THE SISTERS HAVE SOMETHING IN COMMON
Although Elizabeth and her sister's might be in different spheres of entertainment and show business. The Olsen sisters have an aversion for paparazzi. 
It is no longer news that Mary-Kate and Ashley are reclusive and mostly keep away from the spotlight. Elizabeth also seems to be moving in that direction.
She told W Magazine that the Olsen twins tutored her on how to handle the press. According to Elizabeth, the key to keeping the media out of one's business was by putting a filter on the information given out.
Mary-Kate and Ashley once experienced "media bullying" at a point in their life that resulted in eating disorders and paparazzi always "haunted" the twins. Elizabeth witnessed this and almost gave up on acting, but these days, it seems she knows her way around avoiding the media