Hoda Kotb from 'Today' Gushes over Her Family Life with Fiancé Joel Schiffman on Ellen DeGeneres' Talk Show
On-screen personality and journalist Hoda Kotb recently revealed some details about her personal life on a recent episode of "The EllenDeGeneres Show."
Hoda's revelations were met with applause from audiences, and even the host of the talk show, EllenDeGeneres, took to her Twitter page to celebrate the 55-year-old.
The "Today" co-presenter is having the time of her life, and she's not afraid to sing her happy tunes to the world.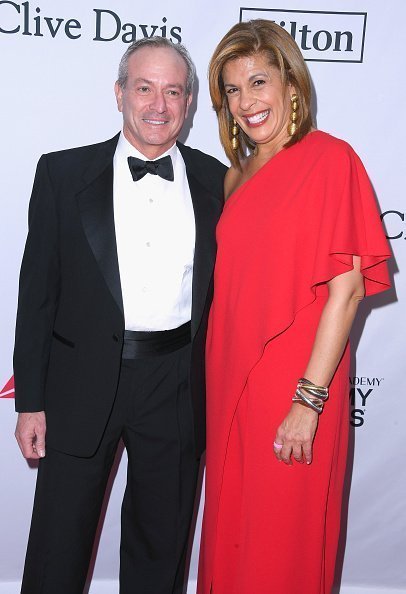 Having a relationship that has spanned over half a decade with her man, Joel Schiffman, and two adopted children, Haley Joy and Hope Catherine, the co-host airs that her life is much more meaningful.
Her description of the joy and hope that radiates around her life with her kids, caused Ellen to refer to her as a "rare gem." According to Hoda:
 "I feel like my life finally makes sense...when I get home from work ...Haley, my older one, jumps...into my arms. Like I get that when I go home."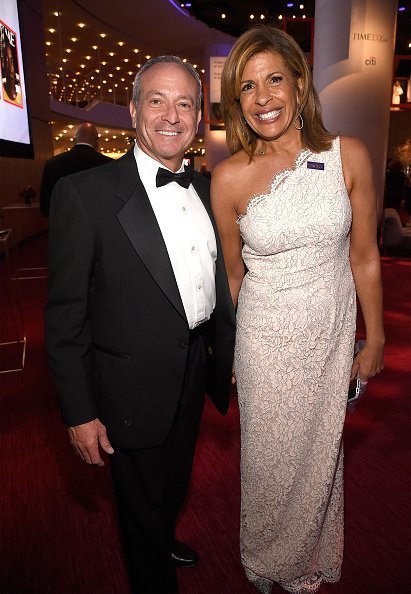 She continued to express
how motherhood has made her appreciate and wanting an even larger family.
Regardless of her busy schedule as a TV presenter, the mother of two tells herself she has more than enough love to go round for a new addition.
For Hoda, her current family life and status are the best, and her close relatives cannot help but be happy for her!
Whether or not her mind is made up doesn't affect the way the "Today" host views her family life with her lover who recently popped the "will you marry me?" question during a beach vacation three months ago.
Excitedly, Mrs. Schiffman to be shared the news on her show, and garnered resounding applause from her studio audience. It appears one of Hoda's biggest fans is also her fiance's daughter, Kylie Schiffman who said:
"She's unbelievable, and I'm just so excited to officially be able to say she's my stepmom, and she's just the best."
.@HodaKotb is a precious gem of a human. pic.twitter.com/vPIEuuPbii

— Ellen DeGeneres (@TheEllenShow) January 29, 2020
Miss Schiffman also opens up on the personality of her dad's beau, referring to it as "bubbly," "happiness," and "positivity" overdose.
On her engagement, the 55-year-old mentioned to People the feeling that resonates within her and how she intends to handle her wedding ceremony.
The journalist isn't new to marriage as she was once married for 2 years, but now that she's dated her knight in shining armor for more than five years, she believes everything is on time.
Since she has a love for family, it comes as no surprise that her mother will be in charge of her wedding dress, while she's fixing her sister as the only bridesmaid.
For Hoda, her current family life and status are the best, and her close relatives are happy for her!