Shaquille O'Neal Remembers Kobe Bryant at Michael Rubin's Fanatics Super Bowl Party along with Kevin Hart
Shaquille O'Neal and Kevin Hart remember Kobe Bryant at a pre-Super Bowl party.
Michael Rubin's Fanatics Super Bowl party became a venue for yet another tribute to the late NBA star Kobe Bryant.
Among the 1500 party guests was Shaquille O'Neal friend and former team-mate of the recently deceased former basketball player, and comedian Kevin Hart.
Bryant's death in a helicopter crash on January 26 left the sports world in shock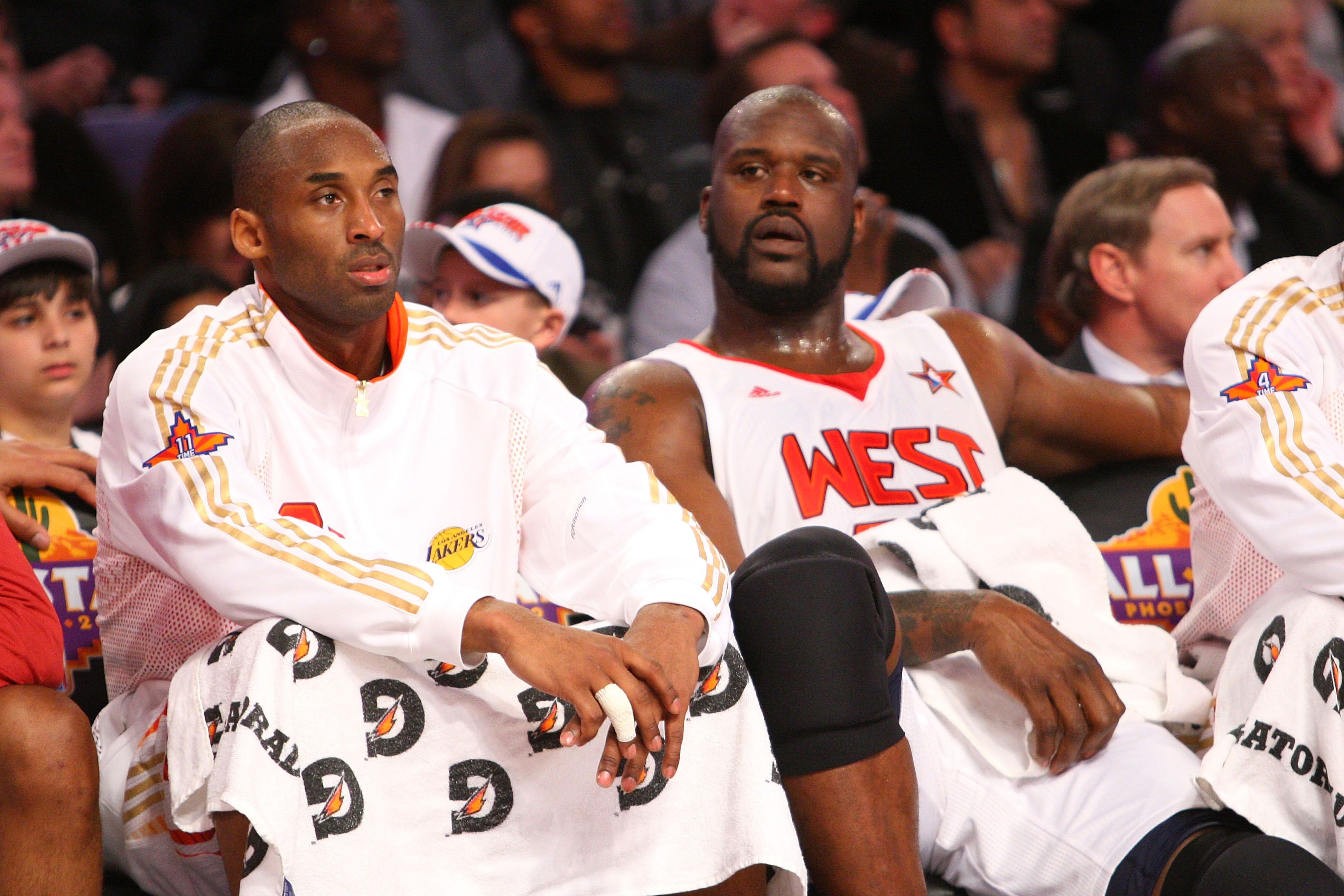 GUESTS RECEIVE LAKERS JERSEYS
As part of a special tribute to Bryant, every single guest received a Los Angeles Lakers jersey with his name and number on it, and Shaquille gave a moving eulogy celebrating his former colleague's legacy.
Shaq wore black, and dark glasses even though the afternoon was overcast. His tribute was long, guests revealed, but he made an effort to be upbeat.
SHAQUILLE O'NEAL IS GRIEVING
National news commentator Van Jones, who was also present, revealed that Shaq is deeply wounded by the loss of his friend. He said:
"He (Shaq) was walking like an 80-year-old man, yet saying good things to all of the people who wanted to hang around him. He tried to be upbeat but he is hurt. He is really hurt."
Bryant's death in a helicopter crash on January 26 left the sports world in shock. Accompanying him on the fatal flight were his daughter Gianna, 13 and 7 other people - including 2 of her teammates from the Lady Mambas basketball team.
KEVIN HART'S TRIBUTE TO KOBE BRYANT
Comedian and actor Kevin Hart, who had posted a message on Instagram expressing his shock at Bryant's passing also spoke at the party. He said:
"I just want to keep everybody in a positive, amazing place. Remember that we're celebrating life today. If you love Kobe Bryant than today let's put this positivity in the air."
Shaquille had expressed doubts about attending the Super Bowl party but ended up going, stating that Bryant would have wanted his friends to keep on living.
Shaq and Kevin did their best to live up to the "Mamba" spirit, to remember Kobe Bryant. 
VANESSA BRYANT ANNOUNCES CHARITY FOR CRASH VICTIMS
The tragic crash on January 26 left the families of the 9 victims shattered. Vanessa Bryant, who lost her husband and her 13-year-old daughter Gianna, has announced that she is setting up a trust through the Mamba Sports Foundation to help the families of the 7 other victims.
John Altobelli, Keri Altobelli, Alyssa Altobelli, Sarah Chester, Payton Chester, Christina Mauser, and pilot Ara Zobayan's families will be the beneficiaries, and the NBA has made a $100,000 donation to the foundation.
Shaquille O'Neal announced that he would be donating the proceeds of the annual pre-Super Bowl party to the Kobe and Vanessa Bryant Foundation and the families of the victims.