Shaquille O'Neal Buys Fan Laptop after He Offered Sympathies for Recent Deaths of His Sister & Kobe Bryant
A grieving Shaquille O'Neal gives a sympathetic fan a lap-top.
Patrick Martin was in a Best Buy near Atlanta, Georgia with his wife to look for a new lap-top when he recognized NBA legend, Shaquille O'Neal.
The couple walked up Shaq, and spoke to their icon, expressing their sorrow for his recent losses.
The passing of two people so close to him in such a short space of time have hit Shaquille O'Neal hard.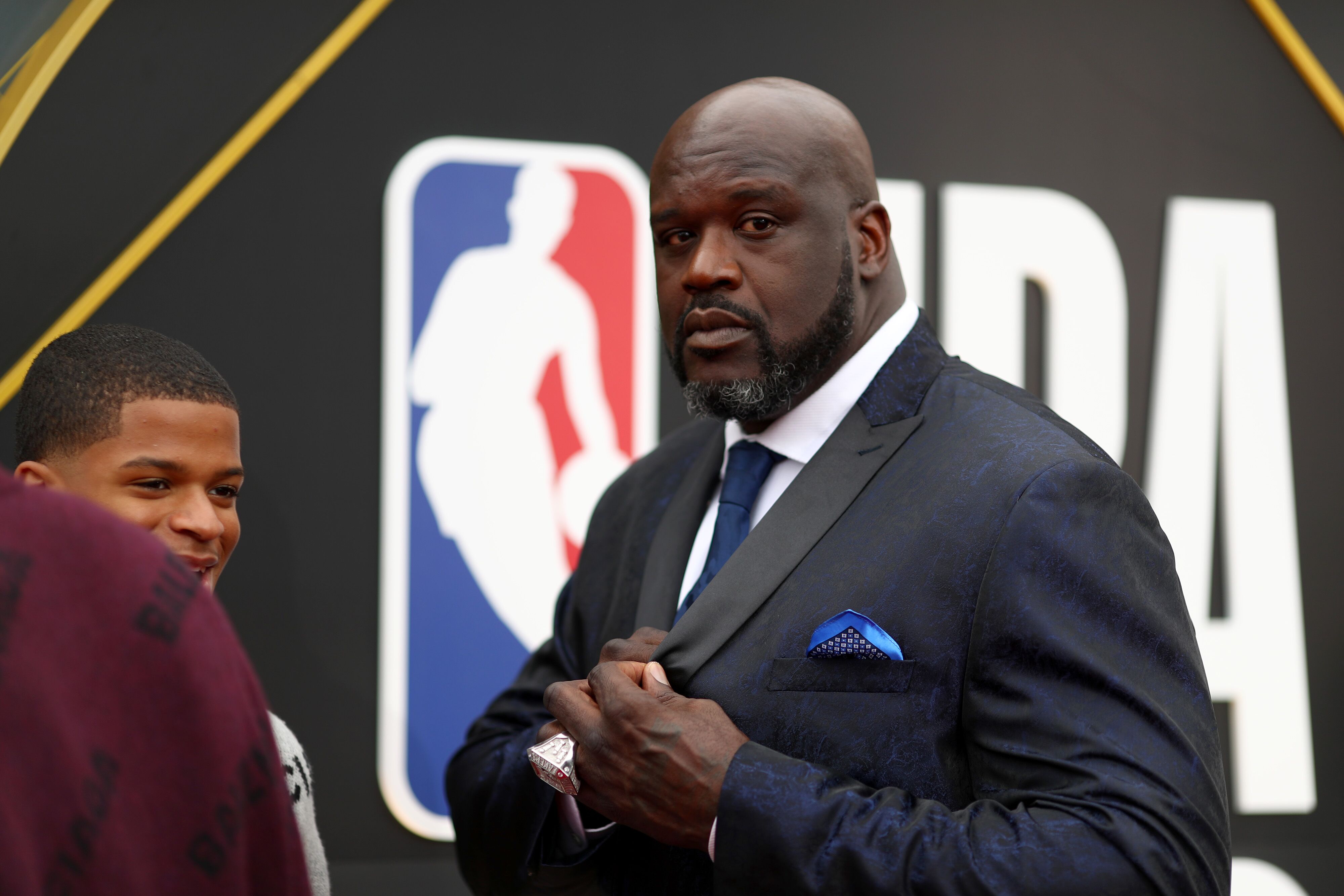 FAN OFFERS GRIEVING SHAQ O'NEAL CONDOLENCES
Patrick knew that Shaq had lost his youngest sister in October 2019, only to suffer a second loss in the person of his friend and team-mate Kobe Bryant.
He addressed the NBA champ and offered him his condolences, then said goodbye and walked away.
"Big Fella, you hang in there."

Ernie, Kenny, Charles & Commissioner Silver's thoughts are with the O'Neal family pic.twitter.com/5yUtdhjWkZ

— NBA on TNT (@NBAonTNT) October 24, 2019
SHAQ O'NEAL STUNS FAN
A little while later, Patrick was stunned when Shaq walked over and addressed him saying:
"I like yall, so get the nicest one in here and I'll pay for it."
To Patrick's astonishment, Shaq then proceeded to buy him the best laptop in the store and handed it over with his compliments. Shaq is known for his generosity and kindness, but the gesture caught the fan unawares.
SHAQUILLE O'NEAL SHAKEN BY DEATH OF SISTER AND KOBE BRYANT
Shaq's sister Ayesha Harrison-Jex had been battling cancer for 3 years, and passed away on October 24, 2019, at the age of 40.
Shaq's friend Kobe would die 3 months later in a tragic chopper crash that claimed the lives of 9, including his 13-year-old daughter Gianna who shared a birthday with Shaq and Shaunie's daughter Me'arah O'Neal. Kobe was 41.
The passing of two people so close to him in such a short space of time have hit Shaquille O'Neal hard.
Man , i can't even think straight ... y'all know how big of a family man I am and honestly I'm very hurt..I wish I got to say bye . I know you'll be watching over us. I love you auntie , I'm going to make you proud ..❤️ RIP pic.twitter.com/uDgrzxYEgV

— Shareef O'Neal (@SSJreef) October 25, 2019
O'NEAL FAMILY SHATTERED BY LOSS OF BELOVED SISTER
Ayesha Harrison-Jex, the younger sister of NBA legend Shaquille O'Neal passed away on October 25, 2019.
Ayesha had been battling breast cancer for three years before she succumbed to the disease.
Ayesha, a graduate from Florida A&M University, was the proud mom of a teenaged son, Bryce Harrison, who seems to have inherited his uncle's athletic ability.
One of Ayesha's last posts revealed that her boy had been named the 2019 Seminole County Middle School basketball player of the year.