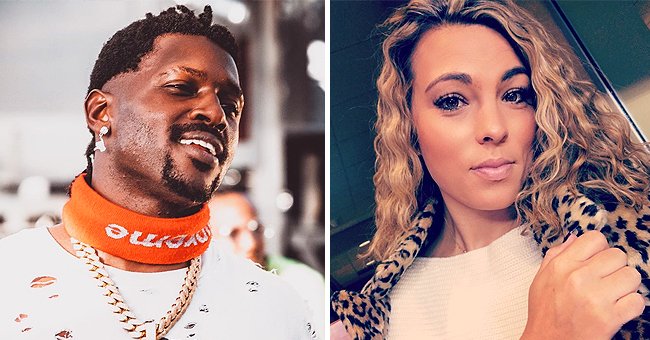 Instagram/chelsie Instagram/ab
Antonio Brown Apologizes to Ex Chelsie Kyriss & Shares Throwback Photo with Their Kids
NFL star Antonio Brown reaches out to ex-girlfriend Chelsie Kyriss with a heartfelt apology.
In the last months, wide receiver Antonio Brown has taken to social media to vilify his ex-girlfriend, and mother of three of his children, Chelsie Kyriss.
Now, it seems as if circumstances have forced Antonio to do some soul-searching, and the result was a heartfelt public apology on Instagram.
Antonio also reached out to the men and women of the Hollywood Police department.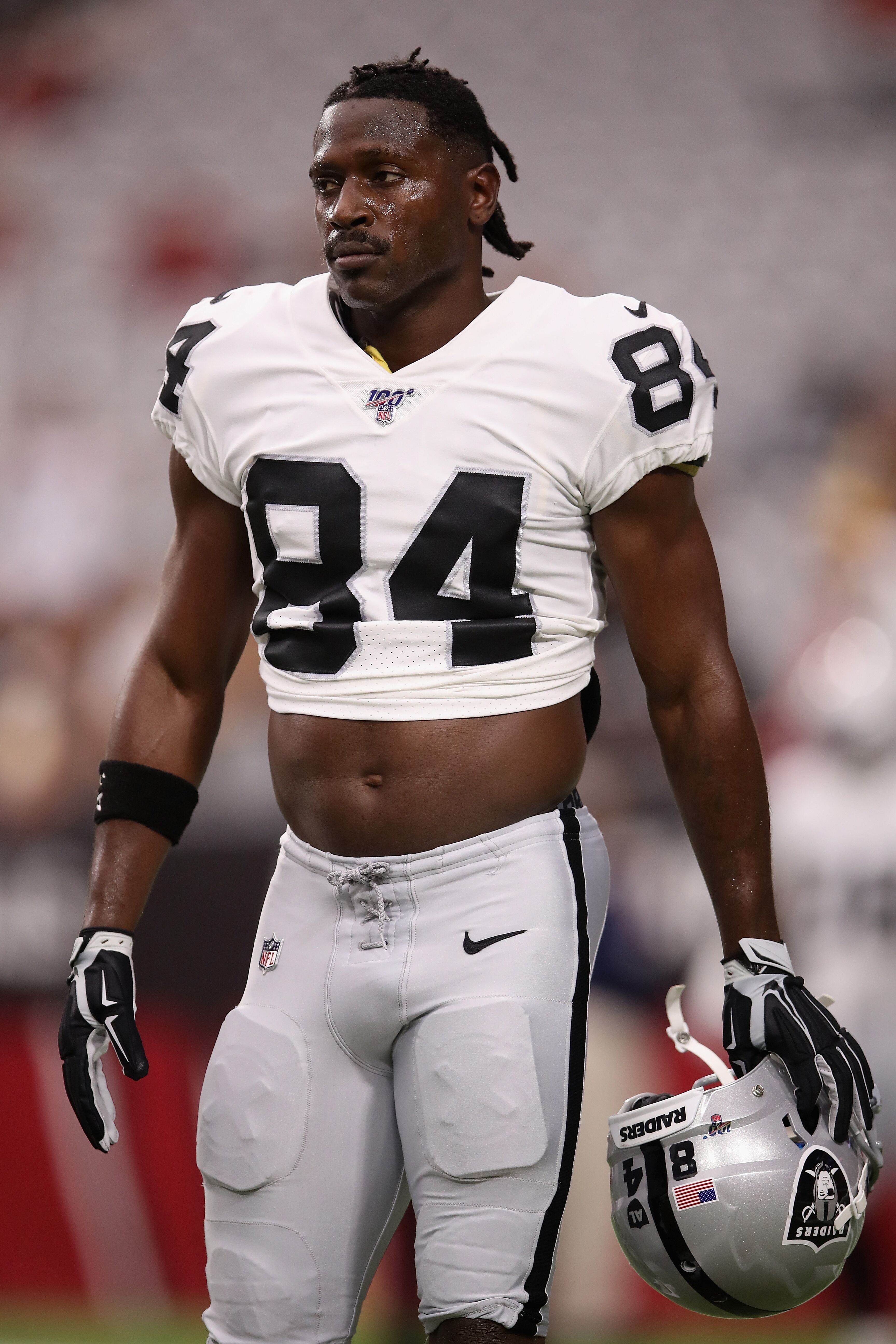 Antonio Brown at an NFL preseason game against the Arizona Cardinals in August, 2019/ Source: Getty Images
ANTONIO BROWN REACHES OUT TO BABY MAMMA
Not so long ago, Antonio Brown was calling the police and serving Chelsie with an eviction notice.
The NFL player had lashed out at his ex-girlfriend in several vicious social media posts and now seems to have had a profound change of heart and posted a sweet throwback snap with an apology...
ANTONIO BROWN'S THROWBACK SNAP
The snap shows Antonio, Chelsie, and their three boys, Antonio Jr., Autonomy, and Apollo, riding in a car on their way to a family outing, looking happy and content. A glimpse of an idyll that turned out to be all too brief.
Antonio speaks movingly of finding his faith, and thanks Chelsie for giving him his wonderful children, and for being such a good mother to them. He wrote:
"Biggest Apology, for my Public out breaks through social media, and for the hurt that I may have took them through while on my Emotional roller Coaster."
ANTONIO BROWN'S LEGAL TROUBLES
Antonio's change of heart seems to have been brought about by his recent legal troubles.
He was arrested for assault on a moving man, and accused of sexually molesting his trainer, Britney Taylor.
The sexual assault charge cost Antonio his lucrative contract with Nike, and may well cost him his career, as the NFL is considering suspending him with pay until the issue is resolved.
ANTONIO BROWN APOLOGIZES TO POLICE
Sometimes we need to hit rock-bottom to turn our lives around, and Antonio Brown seems to be making amends for his past misbehavior.
He not only apologized to his ex-girlfriend and baby momma Chelsie Kyrisson Instagram, Antonio also reached out to the men and women of the Hollywood Police department.
Antonio, who was recently arrested for assaulting a mover, apologized to the officers for any offense or disrespect, attributing his behavior to being emotionally distraught.
Antonio further stated that he is looking forward to working with the Holywood PD. He indicated that he would be collaborating in the "PAL" Youth League program.
Please fill in your e-mail so we can share with you our top stories!