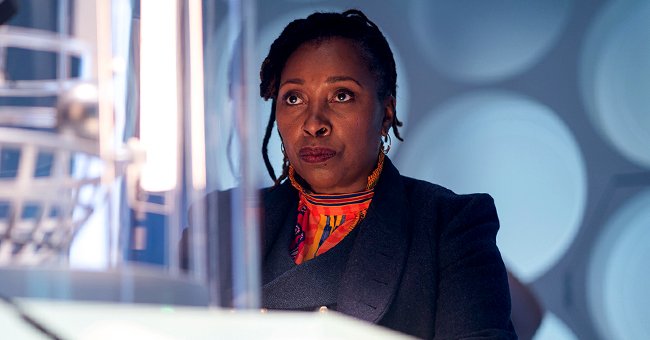 Twitter/bbcdoctorwho
Jo Martin Cast as First-Ever Black Doctor in BBC's 'Doctor Who'
Jo Martin's new role as the Doctor in the long-running show marks the first time for a Black female. Fans are delighted by the change.
Doctor who? Fans may ask this question once they see Jo Martin in the cast of "Doctor Who?" The actress is the first-ever Black doctor on the show.
BBC's long-running series has marked a milestone by casting a Black female doctor as its lead. This is the first time in 56 years that such a move was made.
A NEW DOCTOR IN TOWN
Sunday night's episode, "Fugitive of the Judoon" marked Martin's debut on the show. She now plays the Doctor who joins and replaces the first female Doctor on the show, Jodie Whitaker. Whitaker succeeded a host of male doctors before her. There are 13 doctors in the history of the show.
Martin's entry in "Doctor Who" still raises a lot of questions among its viewers especially on how she fits in as the Doctor.
Martin shared her excitement over being cast as the show's lead when she tweeted after her premiere telecast. She posted a photo where she's dressed in her doctor's uniform and captioned it, "#NewProfilePic."
"Doctor Who"'s Twitter account likewise welcomed Martin by tweeting a Gif of her big reveal. The Gif was captioned, "Who else was shook at THIS moment?!"
FANS' REACTIONS
Fans were definitely shaken and expressed their happiness over Martin's inclusion in the show.
"A black female Doctor Who? I'm here for it," wrote one Twitter user.
"Thank you for finally giving a Black nerd and other black nerdy adults and kids a Doctor who looks like us," wrote another and added, "You really dont know how monumental this was and how much it made me cry. Please don't let her be the only one ever."
MORE ON MARTIN
Martin is a British actress who was born in London to a Jamaican mother. She began acting in 1988 in the crime drama, "For Queen and Country" and later appeared in several other television shows including "Birds of a Feather" and "Brittas Empire." She also had roles in the television true crime films, "The Murder of Stephen Lawrence" and "The Jolly Boys Last Stand."
Martin's iconic role came in 2003 when she played Natalie Crouch in BBC's "The Crouches." For two years, she played opposite Jimmy Akingbola. She was also featured as a police officer in "Batman Begins" and as Melanie in 2007's "Deadbeat."But Martin would probably be best remembered for her role in the medical drama, "Holby City" where she played Max McGarry from 2010 to 2020.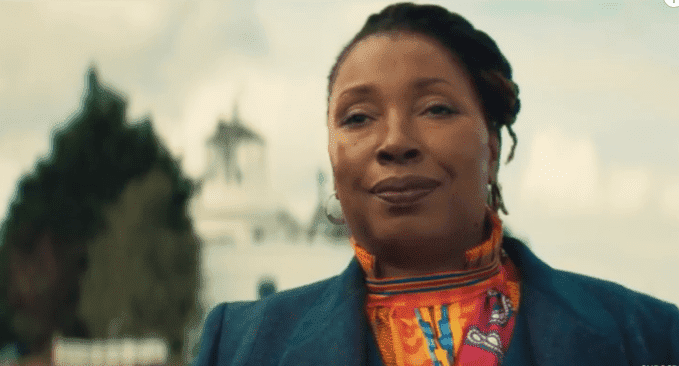 A screen shot of Jo Martin as the Doctor in "Doctor Who." | Photo: Youtube/bbc
Martin's entry in "Doctor Who" still raises a lot of questions among its viewers especially on how she fits in as the Doctor. The show's creators have assured its audience that the unsolved mysteries are "deliberate" and these questions will be answered in time.
"The important thing to say is – she is definitively the Doctor, there's not a sort of parallel universe going on, there's no tricks," show boss Chris Chiball told The Sun.
In the meantime, while fans wait for the answers to their questions unfold, they can simply delight in the idea that finally, a Black woman has taken the reigns.
Please fill in your e-mail so we can share with you our top stories!