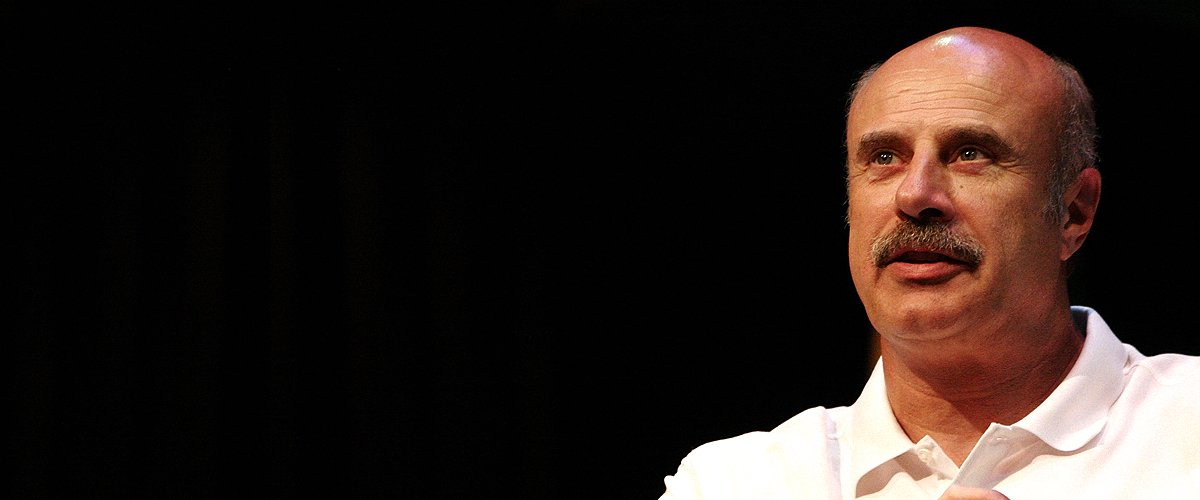 Getty Images
Dr. Phil's Youngest Son Jordan Mcgraw Grew up to Be a Handsome Musician

TV personality and author Phillip Calvin McGraw, best known as Dr. Phil, has two children with his wife of four decades Robin Jameson. Both of his sons are involved in the entertainment industry.
Dr. Phil has been a distinguished name on American TV ever since he started making weekly appearances in Oprah Winfrey's show serving as a relationship and life strategy expert back in 1998.
"He would just force me to listen to as many different types of music as possible."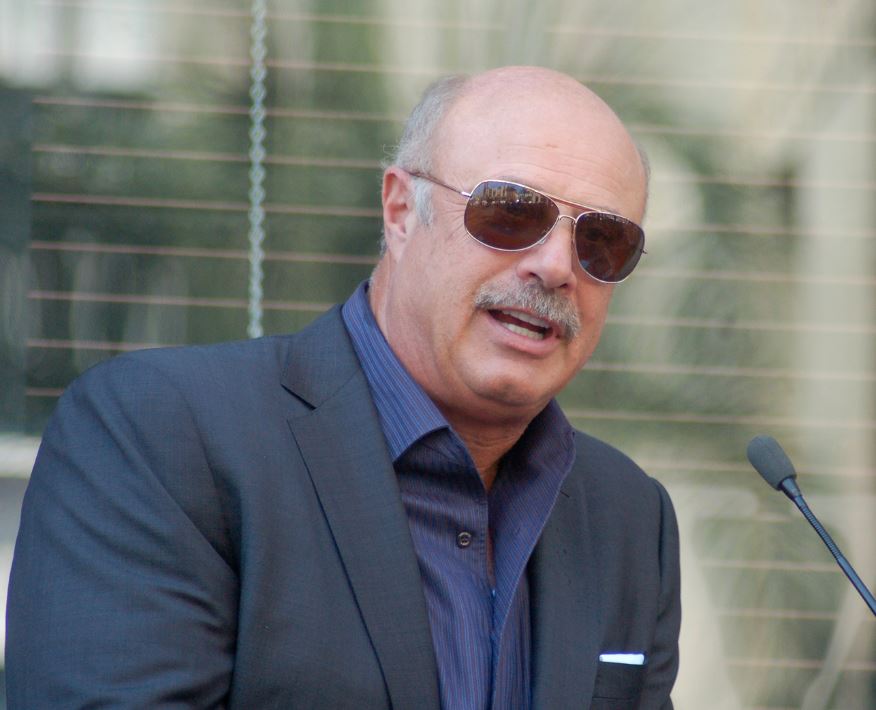 Dr. Phil McGraw on May 13, 2013 in Hollywood, California | Source: Wikimedia Commons
DR. PHIL'S CAREER IN THE ENTERTAINMENT INDUSTRY
Taking advantage of the positive exposure, he published best-selling books and made a name of himself. In September 2002, he launched his own syndicated TV show "Dr. Phil," which is still running nowadays.
As per his romantic life, he has been married twice, although his first marriage was annulled three years after saying "I Do."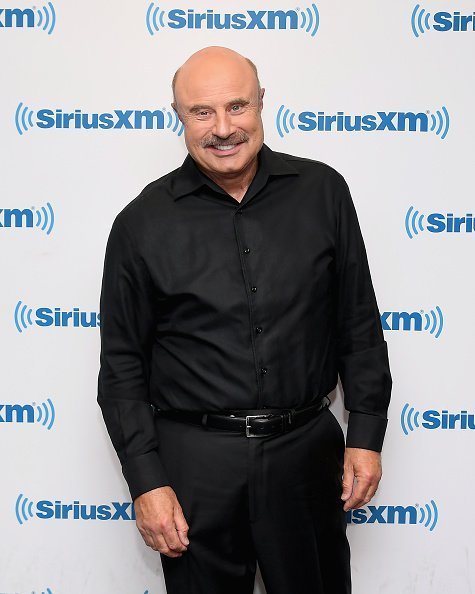 Dr. Phil McGraw at SiriusXM Studios on April 24, 2019 in New York City. | Source: Getty Images
Dr. Phil's wife between 1970 and 1973 was ex-cheerleader and homecoming queen Debbie Higgins McCall. Unfortunately for the couple, their relationship didn't work, and they ended up annulling their legal union.
In 1976, Phil married his second and current wife, Robin McGraw. Together, they have two sons: Jay and Jordan McGraw.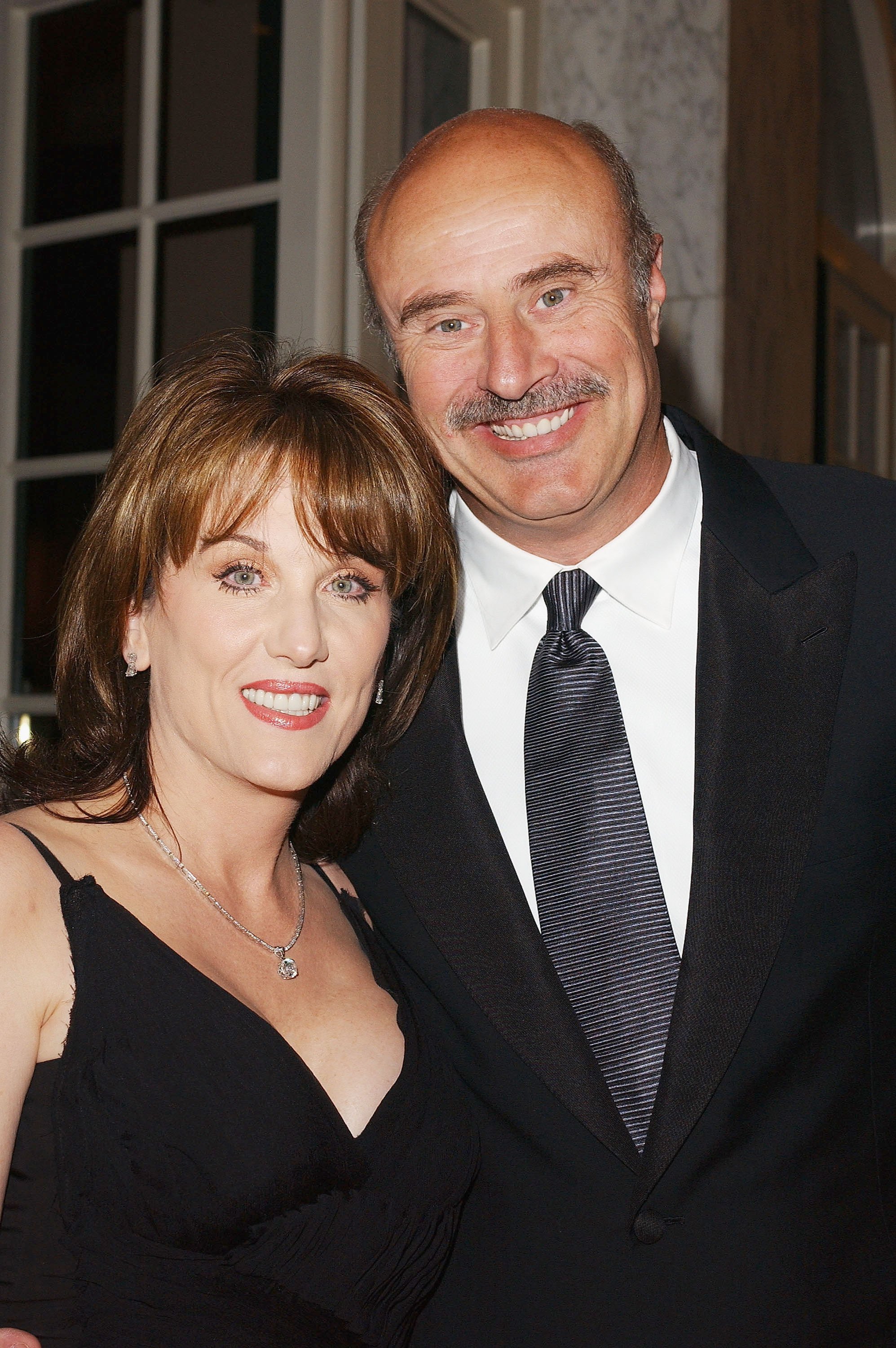 Dr. Phil McGraw and his wife Robin on March 12, 2004, in Beverly Hills, California. | Source: Getty Images
DR. PHIL'S CHILDREN
Both of their children have followed in Dr. Phil's footsteps as they are or have been involved in the entertainment industry. In Jay's case, he is an author and TV producer who won an Emmy Award for "The Doctors."
Apart from that, he is the CEO of Los Angeles-based Stage 29 Productions and used to be the executive producer of "Decision House." Jay also served as the host of the primetime Fox series "Renovate My Family."
On the other hand, Phil McGraw's youngest son, Jordan, is a very talented musician. Starting in 2019, he has been one of the opening acts for the Jonas Brothers' "Happiness Begins" tour.
During a September 2019 radio interview, Jordan pointed out that Nick, Joe, and Kevin Jonas were his best friends, adding that they had a lot of fun on tour.
JORDAN MCGRAW'S MUSIC CAREER
After saying that the famous brothers were the "coolest dudes," Jordan revealed that Joe taught him how to play Fortnite while they were not busy and that he joined the trio in golf games between shows.
Even though Dr. Phil McGraw does not play any instrument, Jordan once admitted that his father was a major influence on his music taste because he made him listen to different bands.
After labeling him as a "solid gold oldies" type of man, Jordan said:
"So we had 'Dead Man's Curve' and 'My Boyfriend's Back,' that was a big one for him. … Frankie Valli. He would just force me to listen to as many different types of music as possible."
As per his time in the music industry, Jordan was part of a few bands before embarking into a solo career. The first one was City (Comma) State, but they broke up only a year later.
EMBARKING INTO A SOLO CAREER
He then joined the hard rock group Stars in Stereo and was the main guitarist between 2011 and 2015. After the band split, Jordan and a couple of friends got together to form the pop-rock band Hundred Handed.
Eventually, Jordan left them and started his solo career. His first single was "Flexible," which was released in April 2019.
In the video, which has a little over one million views, several celebrities make cameos, including Joe Jonas, T-Pain, John Mayer, Ron White, and even Jordan's father.
Thankfully, the relationship between Jordan and his dad is a loving one. During an interview that the young musician had with People, he jokingly said that Phil's psychological tricks didn't work with him.
Jordan added that one of the pieces of advice that Dr. Phil has given him is that he should not care about comments from negative people.
At the moment, each member of the McGraw family is busy with their careers. Jordan is touring with the Happiness Begins tour, Jay is one of the producers of "Bull," and Dr. Phil is hosting his TV show.
Please fill in your e-mail so we can share with you our top stories!