Tamela Mann of 'Meet the Browns' Fame Shows off Her Significant Weight Loss in Black & White Belted Outfit in Photo
Tamela Mann from "Meet the Browns" shows off the fruits of her hard work in a black and white belted outfit which she posted on Instagram. 
Her weight loss journey has been ongoing for years, but she recently had a double knee replacement surgery that made her lose more than 40 pounds.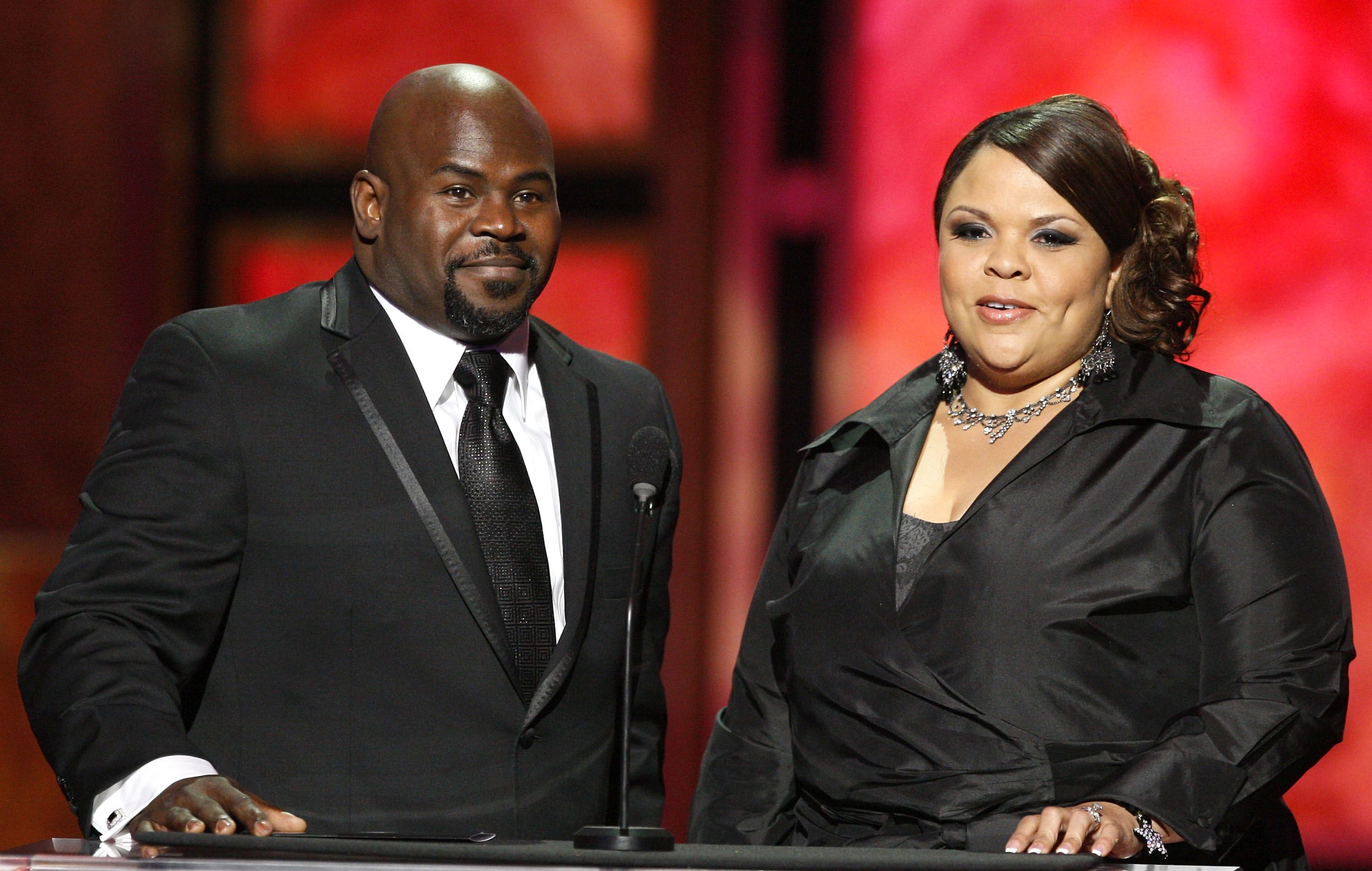 TAMELA AND DAVID ON TOUR WITH TYLER PERRY
Now, she's back in action on Tyler Perry's "Madea's Farewell Play Tour" with her husband, where she performed wearing a black and white belted outfit that showed off her slimmer waist. 
Tamela Mann previously revealed her intention to lose another 40 pounds after losing 50.
THE CHALLENGES OF BEING ON TOUR
Being on tour can be quite stressful, and it may bring about some strange eating habits. However, with Tamela's determination to lose weight, she will most definitely do what it takes to maintain her healthy diet while on tour. 
After all, being on tour brings a lot more movement into Tamela and David's days, making it easier for her to add in some extra cardio more than her usual routine. 
THE WEIGHT WATCHERS PROGRAM
Thanks to the Weight Watchers program, Tamela Mann's diet has been doing her quite well. Aside from reaping the health and physical benefits it brings, it also brings her a lot of joy. 
The gospel singer once weighed an unhealthy 365 pounds, but thanks to the program, she is a slimmer and more energetic woman which leaves more room for projects. 
GETTING MUCH-NEEDED SUPPORT FROM PEERS
Tamela Mann previously revealed her intention to lose another 40 pounds after losing 50, and with an ongoing tour with her husband David, that is definitely bound to happen. 
Mann gets by with a lot of support from her friends, family, and fans, and it's made all the difference as she tries to become a healthier and happier version of herself. 
"Sometimes we need a little extra support to complete our goals. There were times when my weight loss goals seemed far off but with the support from my family, [Weight Watchers] and even YOU, I was able to push through."
The "Meet the Browns" star believes the journey is worth it and encouraged others to join her in the program that has changed her lives and could change theirs as well.