Cassie's Husband Alex Posted Photo of Baby Frankie with His Dad Who Has Recovered after a Serious Illness
Bull Rider, Alex Fine, was about to start adjusting to the absence of a father when his father, who had previously been pronounced dead, sprang back to life. Fine took to Instagram to share the miracle with his fans.
In a picture post which showed Grandfather Fine carrying baby Frankie for the first time, Alex wrote about the grandpa, "He is now fully recovered, and he got to hold his granddaughter for the first time this week."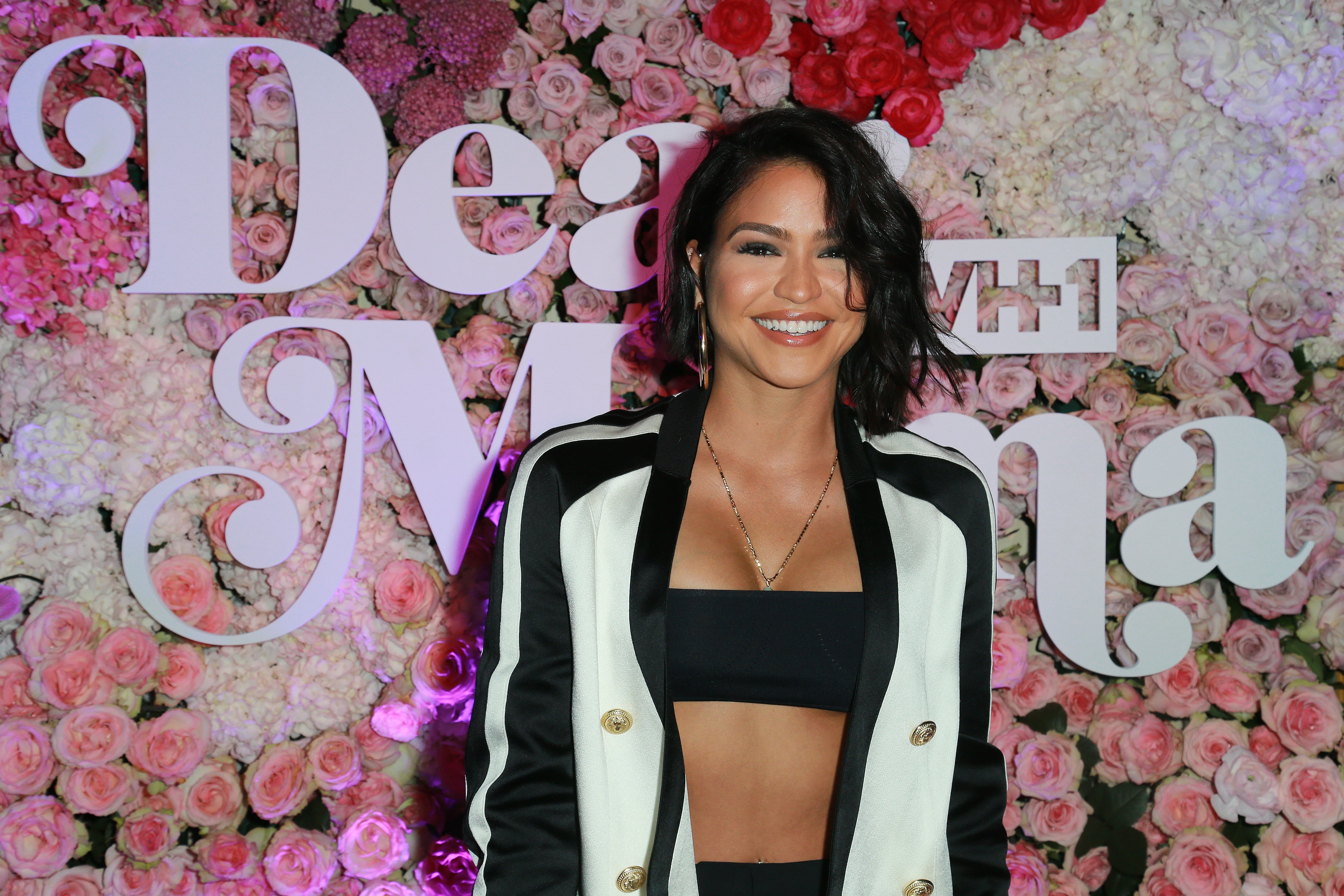 The 26-year-old rider used the post to express his gratitude for the gift of life and for being a "Girl dad." Fine wrote:
"I'm so blessed by many things, and being a "girl dad" like Kobe Bryant said is my greatest accomplishment."
Fine encouraged people to live their best life as everyone is "Just visiting" this world. Cassie replied to the post with a colossal show of love for her husband. She wrote, "I love you soooo much. More than you'll ever know". 
Before her husband shared his miracle a few days ago, the 33-year-old singer, posted the first set of baby Stone's pictures. Alex also posted pictures of him holding his daughter with the caption, "Daddy's little girl."
Alex and Cassie were blessed with baby Frankie in December 2019
Fans and friends dropped greetings of congratulations on the baby girl's lovely photos. After her relationship of eleven years with singer Diddy failed in October 2018, Cassie started dating Alex.
The couple went public in December 2018. On August 24, 2019, the lovebirds got engaged, and both of them described the day as their "favorite day ever." The couple got married a month after their engagement. 
Alex and Cassie were blessed with baby Frankie in December 2019. Announcing the arrival of their bundle of joy, Cassie posted a picture and wrote,
"She's just different. Frankie Stone, Fine. My BFF".
Fine also announced his little girl's arrival with pictures he captioned, "My greatest loves. These two girls make me the luckiest man on earth."
Greetings of congratulations and well wishes from fans and followers rolled in after the social media posts of the first time parents. 
The Fine family is excited about Grandfather Fine's recovery, and the family may have started living their real lives as Cassie put it in her comment to Alex's post, "after living so much life, our real-life starts here."