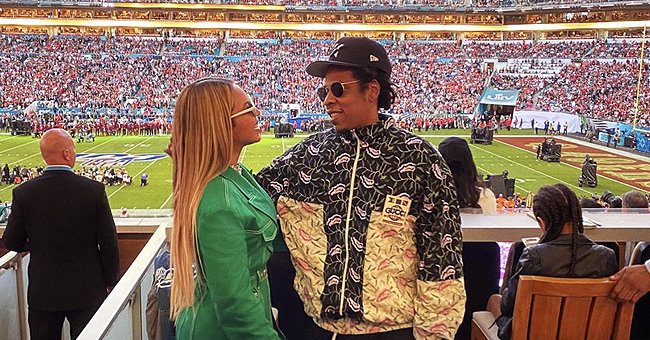 Instagram/beyonce
Jay-Z Addresses Video of Him & Beyoncé Sitting during National Anthem at Super Bowl
Jay-Z is setting the record straight about that controversial video of him, Beyoncé, and their daughter Blue Ivy sitting during the National Anthem at Super Bowl on Sunday. The rapper claims it's not what everyone was thinking.
Jay-Z and his family got a mix of outrage and praise after a clip of them sitting during the National Anthem went viral. Many thought it was the Carters' way of passing across a message in support of Colin Kaepernick's "take a knee" protest.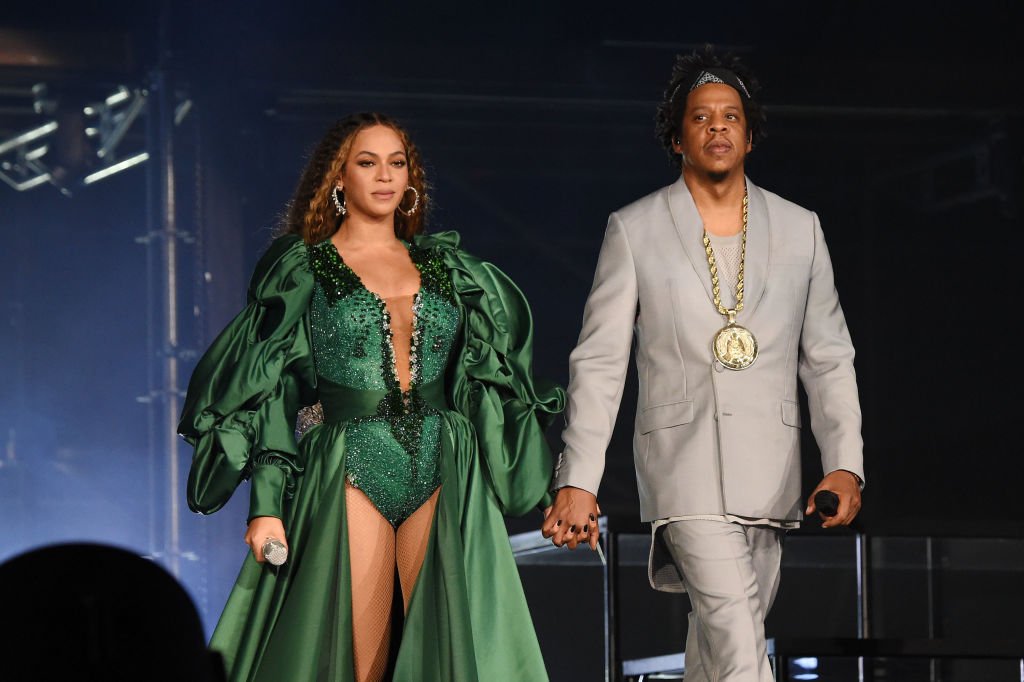 Beyonce and Jay-Z perform during the Global Citizen Festival: Mandela 100 on Dec. 2, 2018 in South Africa | Photo: Getty Images
As it turns out, the popular perception was wrong. During a Q&A session at Columbia University on Tuesday, Jay-Z confirmed that their actions were in no way "meant to convey a signal."
According to Jay-Z, there was no need for "a silent protest" because their diverse line-up of artists for the Super Bowl was the loudest statement
"It actually wasn't. Sorry," the 50-year-old said, explaining that he would have no trouble owning up to it if he had tried to make a political statement. According to Jay-Z, he and Beyoncé only got carried away with observing the show.
Jay-Z said at first his wife was telling him how she knew exactly how Demi Lovato must have felt in the moments before delivering her rendition of the "Star-Spangled Banner." "She's performed at Super Bowls before. I haven't," he noted of Beyoncé.
Once the performance started, Jay-Z said he and Beyoncé "immediately jump into artist mode," making sure everything went on hitch-free. Recall that the Roc Nation boss signed a partnership deal with the NFL last year and now makes all decisions concerning the Super Bowl entertainment.
"I'm really just looking at the show. Did the mic start? Was it too low to start?" Jay-Z added. Roc Nation was responsible for Lovato's performance, Yolanda Adams' rendition of "America the Beautiful" and Shakira and Jennifer Lopez' Halftime Show.
Most importantly, Jay-Z said he and Beyoncé would never have tried to send a political signal with their eight-year-old daughter present. "Blue was right next to us, we wouldn't do that to Blue and put her in that position," he insisted.
According to Jay-Z, there was no need for "a silent protest" because their diverse line-up of artists for the Super Bowl was the loudest statement of all. J-Lo is Puerto Rican, Shakira is Colombian, and Adams is African American.
Per Page Six, Jay-Z also played a significant role in seeing that a social justice documentary highlighting police brutality against people of color was run during the Super Bowl LIV.
TMZ reported that Jay-Z knew that revealing the real reason why he and Beyoncé sat could draw backlash from Kaepernick supporters who might have thought he was protesting. Still, he chose to clear up any misconceptions about the incident.
In the days since the video of Jay-Z and Beyoncé sitting went viral, the couple has come under fire from not just random social media users but also known figures like conservative commentator Tomi Lahren and talk show host Wendy Williams.
Please fill in your e-mail so we can share with you our top stories!