Ozzy Osbourne & Family Celebrate His Little Granddaughter Minnie's 2nd Birthday in Sweet Video
Ozzy Osbourne's granddaughter Minne clocked two a few days ago, and the Osbourne clan decided to celebrate it in their special way.
Birthdays are usually fun days. It is the day the celebrant is treated specially. The celebrants get the largest chunk of the cake, and the gifts that come with them are definitely ecstatic.
Minnie Osbourne's special day was a few days ago, and the 2-year-old appeared to have had lots of fun.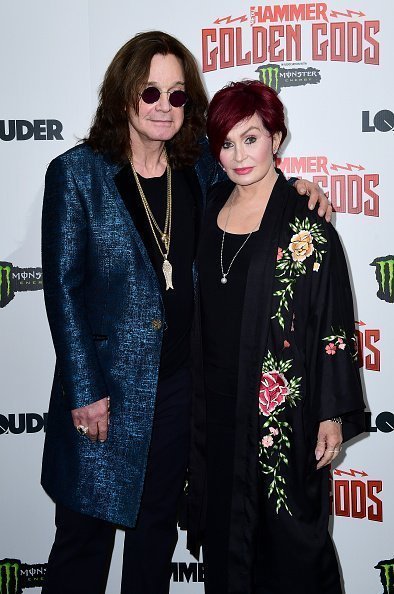 From a mouth-watering decorated pink cake to her family members singing her the happy birthday song, Minnie sure had a great time.
Although the birthday celebration was a family affair, fans got a glimpse of how the day went. The proud daddy took to Instagram to share a video clip showing most of the Osbourne clan singing to Minnie. Jack captioned the video:
"My littlest angel turned 2! I love her more and more every day ❤️❤️ ? ? ?"
In the video, Jack can be seen holding Minnie in his arms as he lights the cake's candles. The birthday girl smiled as her grandparents Sharon and Ozzy, her aunt, Kelly, and her older siblings sang "Happy Birthday."
Times have not been particularly kind to the Osbournes.
Jack tickled the birthday girl, which elicited a laugh from her. After the song was done, the father and daughter both blew out the candles while others cheered on.
Fans took to the comments section to shower Minnie with their love and well wishes. While some commended Jack for being a lovely father, others couldn't help but ask for a piece of cake.
Some fans also took it as an opportunity to wish Minnie's grandfather- Ozzy a speedy recovery. A fan said:
"Happy Birthday!!! Ozzy is the real the prince of darkness!!!!"
Minnie, who is the last child of Jack and Lisa, was born on February. 3rd  2018. Sharon, the proud grandmother, took to Instagram to share the news with her fans.
The matriarch of the Osbourne family gushed over her grandchild, saying she was glad that her parents named her Minnie because that is her favorite name other than Nana, which the girls already called her.
Times have not been particularly kind to the Osbournes. Following the health scare of the family patriarch, Ozzy, who had a bad fall last year to the discovery of his Parkinson's disease, it is great to see the family smiling and happy.
Jack and Kelly have expressed that it has been difficult for the family and the role reversal of the children now taking care of the father has been tasking, but everyone is pitching in.
Minnie's elder sisters also help in their little way by making cute videos singing and dancing to their grandfather's songs hereby, cheering him up.