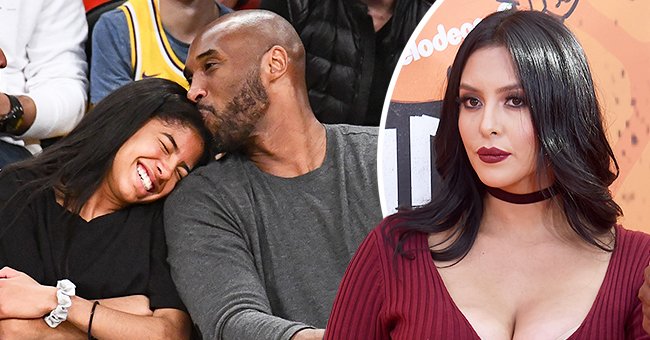 Getty Images
Kobe Bryant's Wife Vanessa Posts Photo of Daughter Gigi's Retirement Ceremony & Heartfelt Note

Vanessa Bryant took to Instagram to share photos of the touching retirement ceremony held for her daughter, Gianna Bryant, at her school.
Losing a loved one is hard. The endless yearnings of the heart to have them with you, the understanding that dawns when one realizes that new memories can no longer be made, can be disheartening.
In the days following her husband and daughter's death, Vanessa Bryant shared posts that have had people feeling the pain she feels.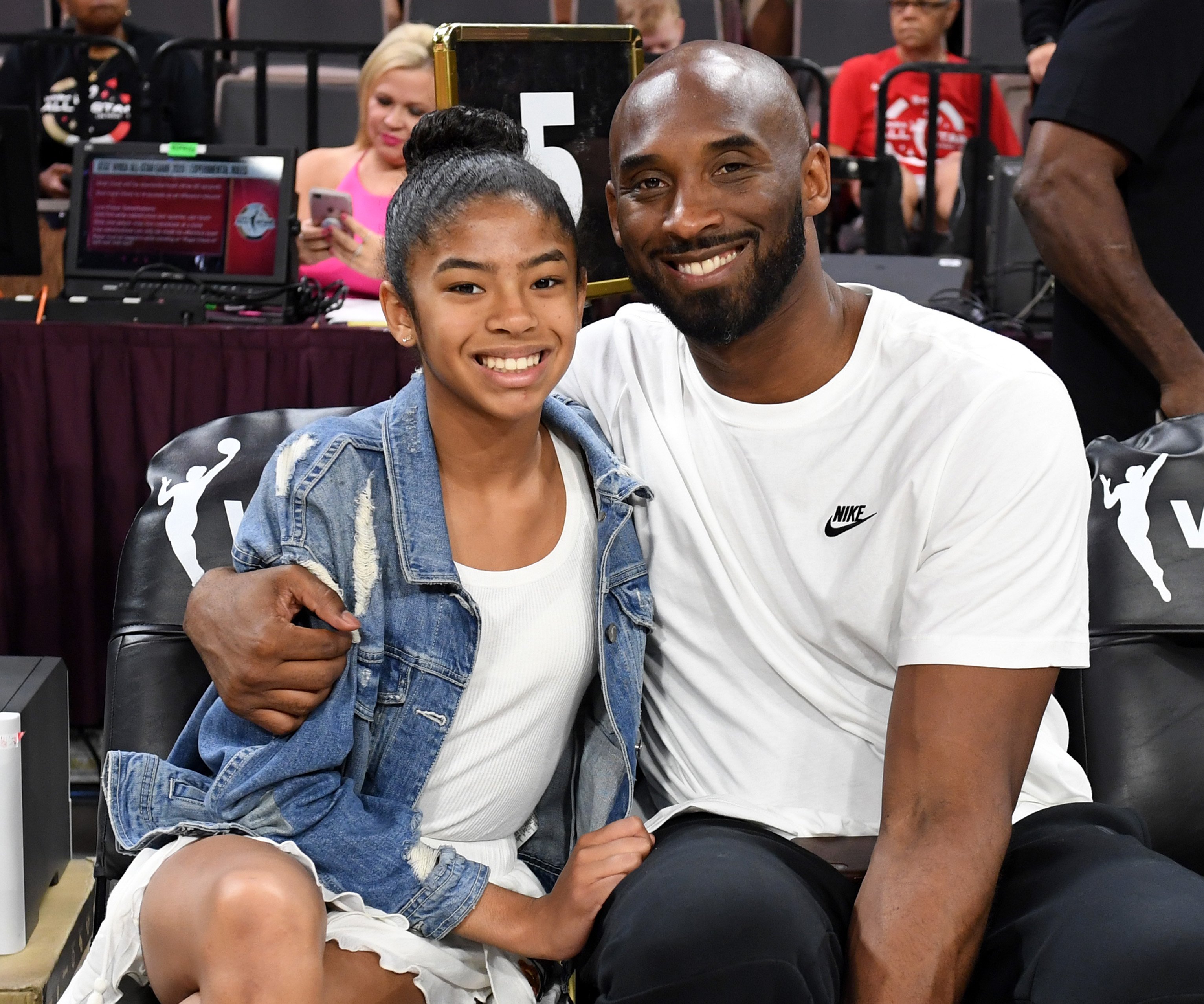 Gianna and Kobe Bryant attending the WNBA All-Star Game in July 2019. | Photo: Getty Images
Most recently, when her daughter's school decided to host a wake keep service for the late Mambacita in which Gianna's number two jersey was retired, Vanessa shared some of the moments with loved ones.
One of such posts was a photo of the set-up of the service. The image showed Gianna's name and jersey number written out with an image of the late 13-year-old on a screen. Vanessa captioned it saying:
"My Gianna. God I miss you. I've been so lucky to have woken up to see your gorgeous face and amazing smile for 13 years. Wish it would've been until my last breath."
The picture which looked to have been taken at Gianna's Harbor Day School in Newport Beach was the first in a series of other independent posts Vanessa made about the service.
While the comments section was disabled, people took to other posts to share their thoughts and well-wishes with Vanessa and her family, urging her to hold out and be strong.
The league is "devastated" over the loss of the nine victims, and they plan to honor Gianna as well as her teammates.
The memorial service was a sad, yet brightening one. Sad because Gianna would no longer be there with them to make new memories but brightening because the life of the teenager will be remembered for all the good she did.
Students and staff of Harbor Day School in Newport Beach took to the podium to speak beautiful words about how Gianna had always been a leader and joy to be around. And Vanessa sharing a picture of the framed number two jersey said:
"My Gigi. I love you! I miss you. You've taught us all that no act of kindness is ever too small. Mommy is still and will ALWAYS be so proud of you mamacita."
Gianna, her father, Kobe Bryant, and seven others died when the helicopter they were flying in crashed in Calabasas, California, last month while on their way to a special basketball event at the Mamba's Sports Academy.
The death which took the world by surprise has left many people teary-eyed at the loss of not just Kobe and Gianna but the loss of the other seven lives, including three members of the Altobelli family.
Gianna, who told her coach she wanted to play for the boys' team of her school at one point, will always be remembered as not just the thirteen-year-old that died but as a leader who represented the Mamba mentality.
Similarly, WNBA commissioner Cathy Engelbert speaking out on the tragedy said the league is "devastated" over the loss of the nine victims, and they plan to honor Gianna as well as her teammates, Alyssa Altobelli and Payton Chester who also died in the crash.
Please fill in your e-mail so we can share with you our top stories!