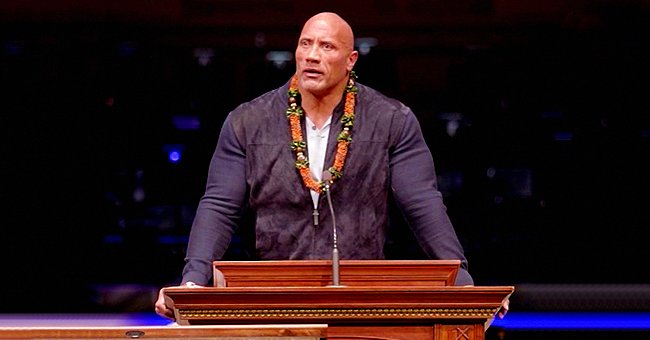 Instagram/therock
Dwayne Johnson Shares Video of His Emotional Eulogy at Dad Rocky's Funeral

Dwayne Johnson fought back tears as he paid tribute to his father, Rocky Johnson during his funeral. He expressed regret over not getting "one more shot" and revealed his first reaction when he learned of his father's passing.
Dwayne Johnson gave a moving eulogy during his father, Rocky Johnson's funeral and even teared up along the way. The actor took a long moment to collect himself during his heartfelt tribute, a clip of which he shared on his Instagram.
Speaking to his audience including fellow wrestlers Hulk Hogan and Vince McMahon, Dwayne paid homage to his father by recalling what a trailblazer he was. He also recounted the moment he learned of the former wrestler's passing and what he believed Rocky wants him to do moving forward.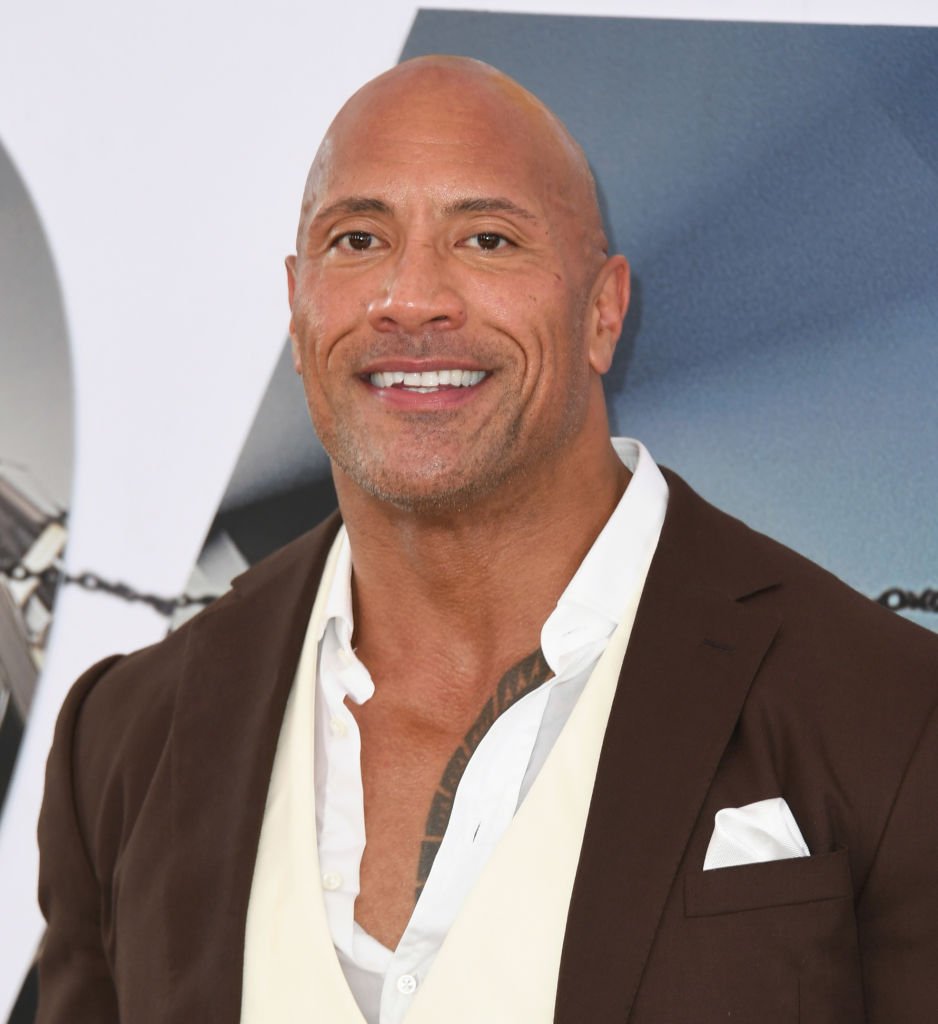 Dwayne Johnson at the premiere of "Fast & Furious Presents: Hobbs & Shaw." | Photo: Getty Images
THE DEATH OF A WRESTLING LEGEND
Rocky, famously referred to as "Soul Man," died on January 15 due to a heart attack. Dwayne shared the details of his death in an 8-minute clip he uploaded a few days after.
The blockbuster star revealed his father was nursing a cold and infection when a blood clot in his leg complicated matters. It traveled to other parts of his body including his lung. Then it triggered a heart attack.
...apart from his skills in wrestling, Dwayne credited his dad for his tough love.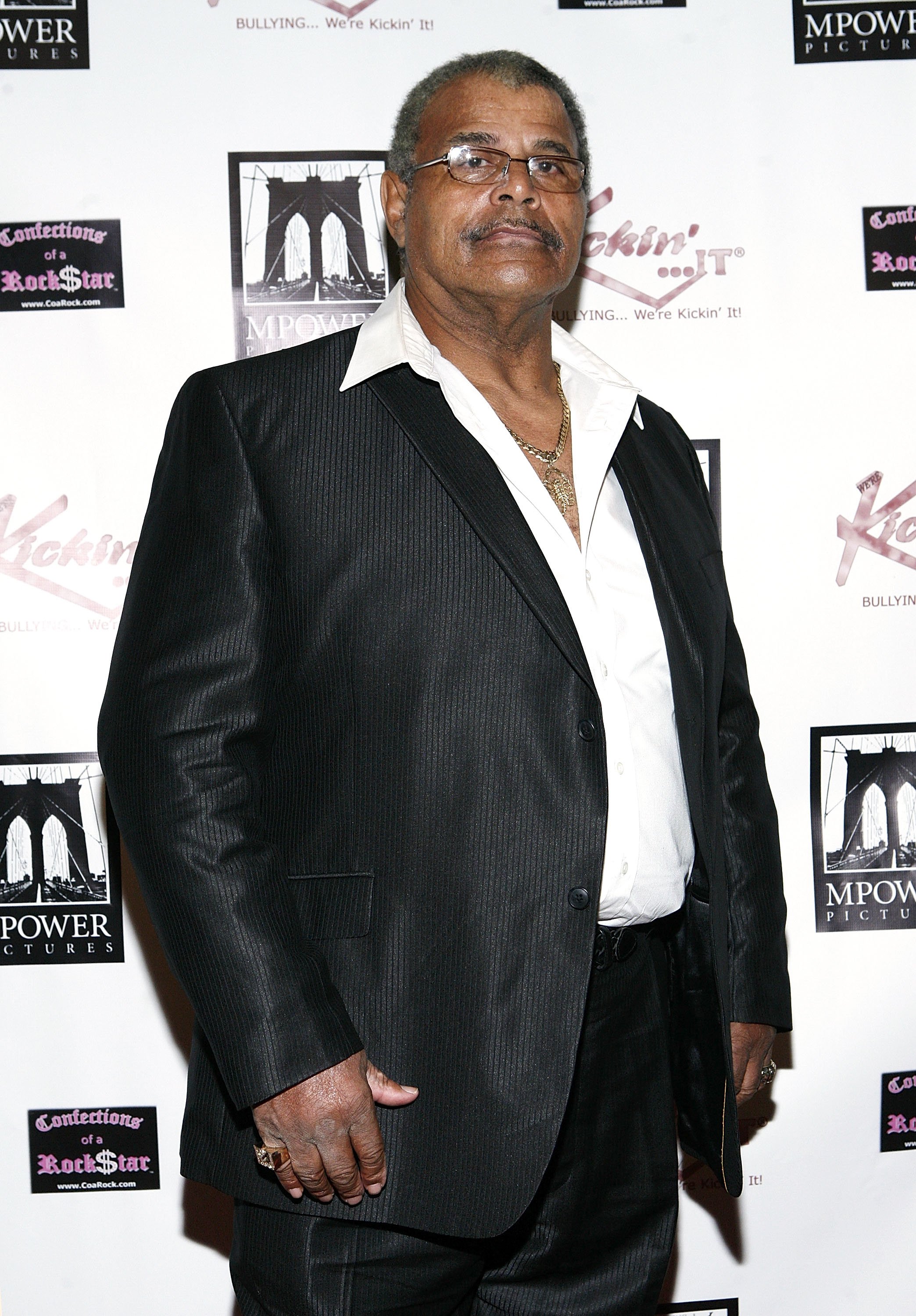 Rocky Johnson attending "Unite in the Fight...To Knock out Bullying" at the Hard Rock Cafe New York in October 2011 | Photo: Getty Images
STRUGGLING WITH HIS EULOGY
Dwayne was grateful to his fans who showed support and extended their words of comfort. But he was equally grateful to his father during his emotional eulogy.
From the moment Dwayne stepped behind the podium, it took him close to a minute before he could fully speak. It was evident he was fighting back tears and trying to collect himself while mustering the strength to say the words he was prepared to say. Finally, Dwayne spoke and expressed his regret over Rocky's unexpected passing.
"I wish I had one more shot just to say goodbye, to say I love you, to say thank you, to say I respect you. But I have a feeling he's watching, he's listening," he said.
ON LEARNING OF HIS FATHER'S DEATH
Dwayne was at work when his wife, Lauren Hashian broke the news, he tells the guests at the funeral.
"It all went foggy and it seemed like it was a big dream," he said. While trying to process the sudden death of his father, Dwayne added that he lamented what he would do next. Then it's as if he heard his father whispering to him, "the show must go on." And that's exactly what he resolved to do.
Rocky was 75 and was working on his biopic at the time of his death.
PAYING TRIBUTE TO A TRAILBLAZER
Within his speech that ran for over 10 minutes, Dwayne described his father as a "trailblazer" who opened the doors for Black men in the wrestling arena between the 60s and 70s.
"At that time, he changed the audience's behavior and actually had them cheer for this Black man," said the grieving star.
Rocky was a WWE Hall of Famer who won multiple regional National Wrestling Alliance titles and achieved greater success as a tag-team specialist with Samoan wrestler, Peter "High Chief" Maivia.
Upon his retirement in 1991, he trained Dwayne who debuted in WWF in 1996. He used the name Rocky Maivia in honor of his father and his teammate.
LEARNING FROM TOUGH LOVE
But apart from his skills in wrestling, Dwayne credited his dad for his tough love. In his caption for his clip, he said,
"Raised me with an iron hand and a tough complicated love. A love that now, as a father and a man, I've learned to refine as I raise my own."
He adds that though Rocky was taken from him "too fast," he delights in knowing that an angel is watching over him now.
"I'll see you down the road, Soulman," he wrote in parting. "Till we meet again. Your son."
THE BIOPIC HE LEFT BEHIND
Rocky was 75 and was working on his biopic at the time of his death. The project called "Ring King" was first unveiled in 2018 at the Toronto Film Festival.
Twin filmmakers, Jonathan and Justin Gajewski are behind the movie. They're also penning the script which allowed them to work closely with Rocky. He was said to be excited to share his story with the world.
The brothers are currently deciding how to move forward though they are committed to seeing the film's completion. More than anything, they are motivated by Rocky who really wanted the film to materialize.
Please fill in your e-mail so we can share with you our top stories!