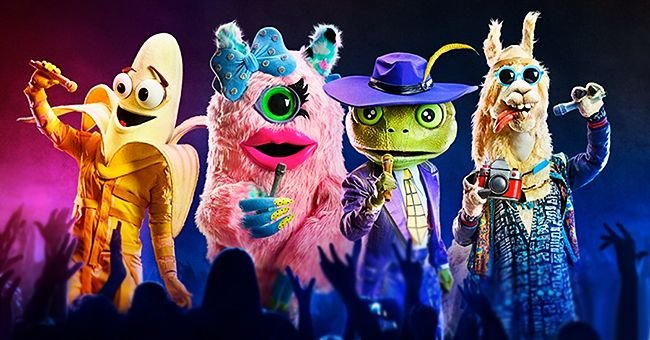 twitter.com/MaskedSingerFOX
'Masked Singer' Season 3 - A Look at the Cast, Clues and Predictions
"The Masked Singer" has been renewed for a third season which debuted on February 2. Below, we uncover the top clues and predictions for each of the cast members associated in the latest season.
In the season's premiere, the hit television series revealed that Lil Wayne was The Robot. Several news outlets have their predictions for the rest of the challengers.
The outlets based their predictions on the clues and the performances of the contestants. Discover their logic below!
WHITE TIGER
Entertainment Weekly's prediction of The White Tiger is former American football tight end Rob Gronkowski. The contestant was teased as a clam-shucking champion with 51 clams and it likewise highlighted the start of Abraham Lincoln's Gettsyburg Address.
In an interview with the outlet, costume designer Marina Toybina said, "He's just fun, outgoing, incredible, and loves his costume. It is somebody that enjoys his performance and is definitely larger than life on stage."
TURTLE
Turtle's voice sounded just like Jesse McCartney, so Entertainment Weekly concluded that it's him underneath the hard-rock shell of The Turtle.
The surfboard in the clue package may likewise be a nod to his Teen Choice Award in 2005. Another clue was McCartney's height. The singer is 5'9 and on stage, The Turtle appeared shorter than the host of the series Nick Cannon.
MISS MONSTER
From the voice of Miss Monster, it was quite obvious that Chaka Khan was lurking underneath this costume. Numerous hair products were also on display, and we all know that the Queen of Funk has her own wig line.
The clue package happened at a school, with Miss Monster's locker being No. 10, and the legendary singer has 10 Grammy Awards.
THE SWAN
According to Good Housekeeping's top predictions, the celeb inside The Swan's costume is possibly Natalie Portman or Bjork.
This forecast was based on an Instagram post ahead of the premiere that referenced a "little birdie." In one Instagram promo shot, The Swan shows up next to a forest.
THE RHINO
The Rhino is sporting vintage pilot gear, according to Good Housekeeping. Furthermore, a promo asks how "fly" the Rhino's mask is, so the outlet's top predictions are Jack Black and Nick Jonas.
THE KANGAROO
According to Cosmopolitan, the top predictions for The Kangaroo are Jordyn Woods, Natalie Imbruglia, Jordin Sparks.
But of the three, Woods is closer to the truth because of the clue that she "recently lost a person," which could be a reference to her late father.
Please fill in your e-mail so we can share with you our top stories!