Garth Brooks & Trisha Yearwood Are Proud Parents of 3 Kids — Meet All of Them
The country couple, Garth Brooks and Trisha Yearwood, are blessed with three kids — here's all you need to know about them.
By day, Garth Brooks is a country music legend, but by night he is a father—to three beautiful girls, Taylor, August, and Allie. The girls are the product of Garth's 13-years-long relationship with ex-wife and singer, Sandy Mahl. 
Garth and Sandy got married in 1986 and divorced in 1999. For Garth, transition into fatherhood was a big deal as he reportedly took a ten-year-long break from the stage after the birth of his girls in the year 2000.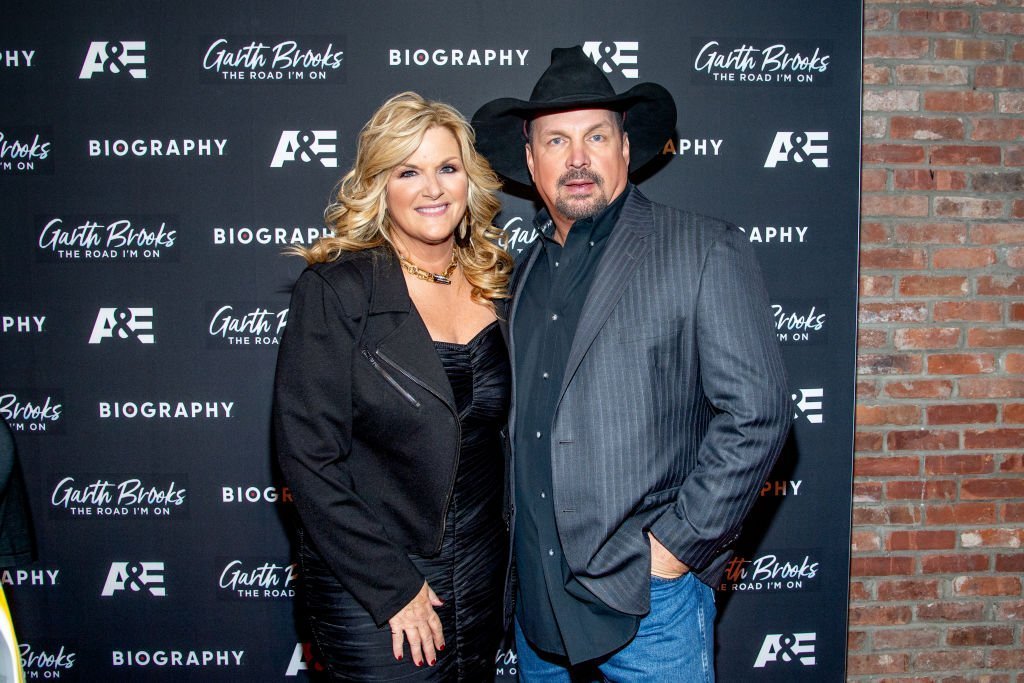 The "Friends in Low Places" crooner had stated afterward that he would make his return to Hollywood only after his youngest girl made it to college. 
In 2014, Allie, the youngest of the Brook girls, graduated from high school, and Garth Brooks made his much-awaited return to the world of music.
While he was away on his hiatus, the award-winning singer found love with Trisha Yearwood, another talented country artist. The couple had a wedding ceremony in December 2005‐— four years after his divorce from Sandy Mahl.
55-year-old Trisha Yearwood had fit right in with Garth's family as she came away from her two previous relationships with Chris Latham and Robert Reynolds without a child of her own. 
Speaking to Closer Weekly about his relationship with her, Garth referred to her as his "best friend" saying: 
"My best friend showed up. It was good, helped me out a lot, she didn't have children, either. So we were kind of blind leading the blind."
The pair first met in 1987 while working on a demo track in fellow songwriter Kent Blazy's attic. They reportedly hit it off but did not tie the knot till a few decades later. 
According to Garth, his daughters—who are reportedly Tom-boys—having three parents turned out to be a good thing. The iconic singer stated at a Fox News interview that:
"They got the right amount of their mom in them, the right amount of me in them, and the right amount of Trisha's influence in them as well."
MEET THE GIRLS!
Taylor Brooks is Garth's first child. She was born on July 8, 1992, and she has her college degree from Oklahoma State University, where she studied history between 2010 and 2016. Taylor spends most of her time out of the limelight. 
August Brooks, Garth's second daughter, was born on May 3, 1994. Unlike her father, August became a legal representative at a law firm after her graduation from high school.
At 19, she welcomed her first child, Karalynn, with her then-lover Chance Michael Russell. The couple got married later and had another child named Gwendolyn. She was born in December 2016.
Allie Brooks is Garth Brook's third daughter. She was born on July 28, 1996. Like her father, she studied music at Belmont University in Nashville.
Allie got engaged to Jonathan Robert in July 2018. The ceremony took place at her dad's concert in Los Angeles. 
Later in October 2018, the pair tied the knot at a chapel located in Garth's estate. The chapel was reportedly built precisely for that purpose.