Trisha Yearwood Moves Garth Brooks to Tears with Her Cover of Linda Ronstadt's Classic Hit 'You're No Good'
Trisha Yearwood moved her husband, Garth Brooks, to tears as she passionately performed Linda Ronstadt's "You're No Good."
Trisha Yearwood and Garth Brooks have been together for longer than a decade, so it makes sense that they know which buttons to push on the other.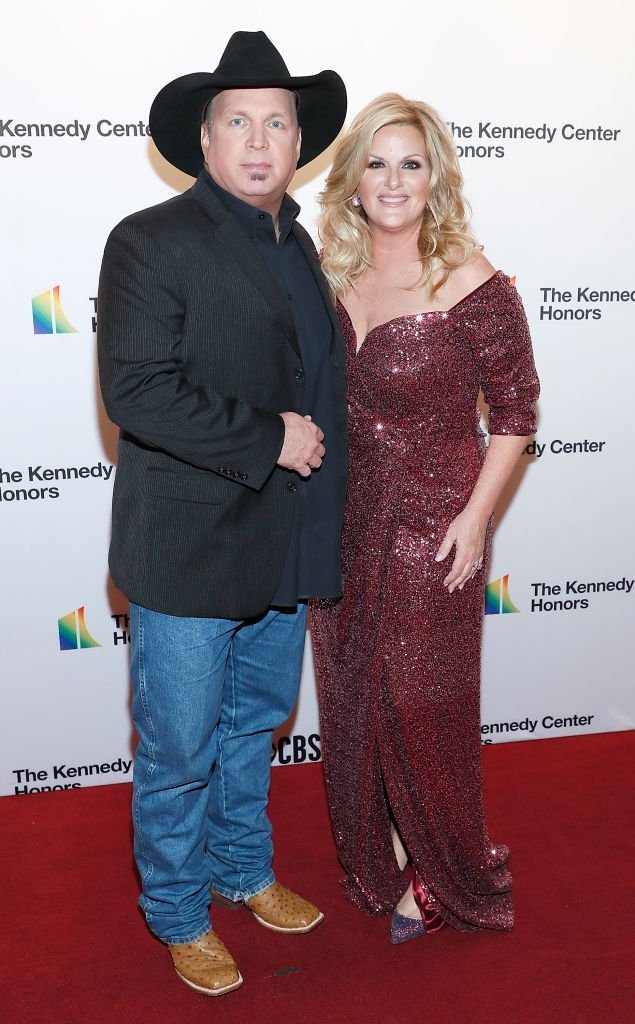 Fans were reminded of that fact after Today reported that Trisha made her husband tear up during the 42nd Annual Kennedy Center Honors that aired on Sunday night.
"To be a part of honoring Linda at the Kennedy Center last night was a lifelong dream fulfilled."
At the event, Trisha had paid tribute to one of the honorees, legendary singer Linda Ronstadt, by covering her classic hit "You're No Good."
The "She's In Love with the Boy" singer's performance not only moved the audience, but it also left her husband of fourteen years, feeling choked up.
Other celebrities that were swayed by the act included Rita Wilson, who was spotted singing along with Kevin Jonas of the Jonas Brothers. 
Even Linda couldn't resist dabbing her eyes with a tissue before Trisha began her performance
Prevention added that Trisha also went on to belt out another Linda song – this time, she chose to do a song with R&B legend Aaron Neville.
Together, Trisha and Aaron sang "Don't Know Much," a track Aaron originally recorded with the 73-year-old musician. The duo had won a Grammy for the hit single in 1990.
To celebrate the time she spent at the Honors, Prevention stated that Trisha took to Instagram to share a series of pictures. In one of the snaps, the 55-year-old is seen conversing with Linda, and she subsequently took to the post's caption to explain:
"I was saying 'It's really hard to sing a Linda Ronstadt song in front of Linda Ronstadt!' To be a part of honoring Linda at the Kennedy Center last night was a lifelong dream fulfilled. 
Trisha then ended the tribute by thanking Linda for teaching her through her life and music. The "Walkaway Joe" crooner also added a photo of herself at dinner with Emmylou Harris and Linda.
Just last month, Garth had shown that he possessed the same musical prowess as his wife when he appeared on "The Kelly Clarkson Show."
The country singer had moved Kelly to tears as he serenaded her with an acoustic version of his cover of Bob Dylan's 2008 pop hit "To Make You Feel My Love."