Stylist Comments on Striking Flaws of Oscars 2020 'Fashion Failures' and Worst Dresses
Award season came to an end on Sunday night at the 92nd Academy Awards, and as usual, celebrities turned heads on the red carpet, only some did it for the wrong reasons. Here, our fashion expert comments on some of the bad choices made by female stars this year.
The Oscars are the most prestigious awards in the film industry, and as such, celebrities tend to go big with their outfits so they can stand out on the big night.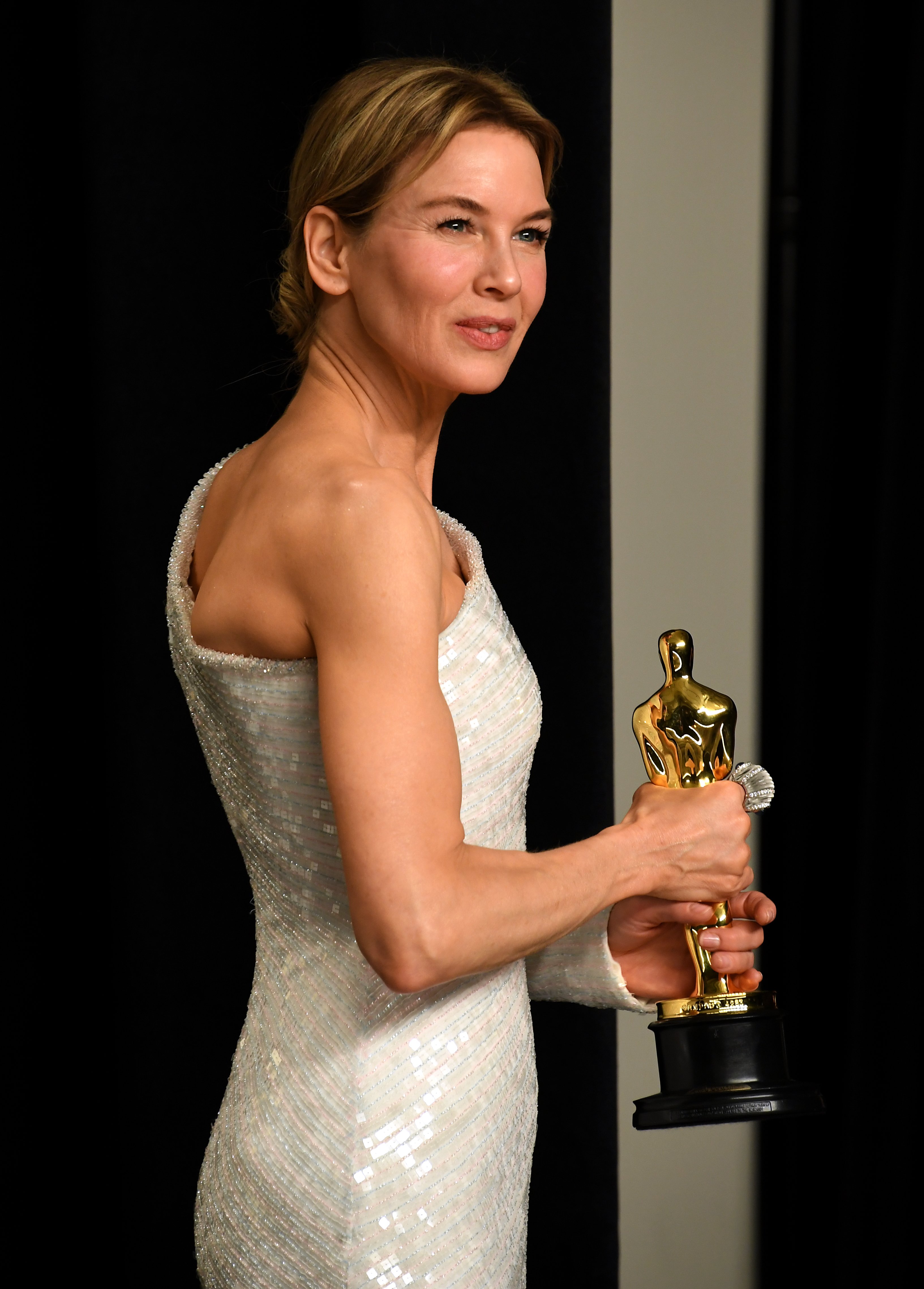 However, fashion expert Elena Milovidova tells AmoMama that most people tend to ignore a big side of fashion at the Oscars: it's all about business and money since the majority of the stars have contracts with designers and jewelry houses that usually determine their outfits.
And while some actresses and actors usually have a dress or suit specifically for their need and style, others only get to choose the ready-made outfits of their designer's last haute couture collection.
"Sometimes this partially explains what we call 'fashion failures of the red carpet,'" Milovodova explained, adding that still, sometimes fashionable failures are difficult to explain. After all, everyone has mirrors in their fitting rooms.
THE "ELEGANT CURTAIN" EFFECT
This year, there were some failures in the use of transparencies, thigh-high slits, and other fashion tricks to accentuate the female body.
Gal Gadot, wearing a lace blacktop with a puffy skirt, and Olivia Colman with the "ventilation" holes in her shoulders, were not exactly vulgar but didn't hit the mark either.
Another trend was the "elegant curtain" effect, as Milovodova calls it.
For example, "Outlander" star Caitriona Balfe donned a black and pink Maison Valentino dress featuring a mermaid cut with a sheer overlay that ties in the neck with a bow, and her figure was lost in it.
Penelope Cruz wore a custom-made Chanel gown with a puffy skirt and a bustier that was decorated with a bow and a white flower, not to mention the string of pearls on her waist that looked like a last-minute fixture.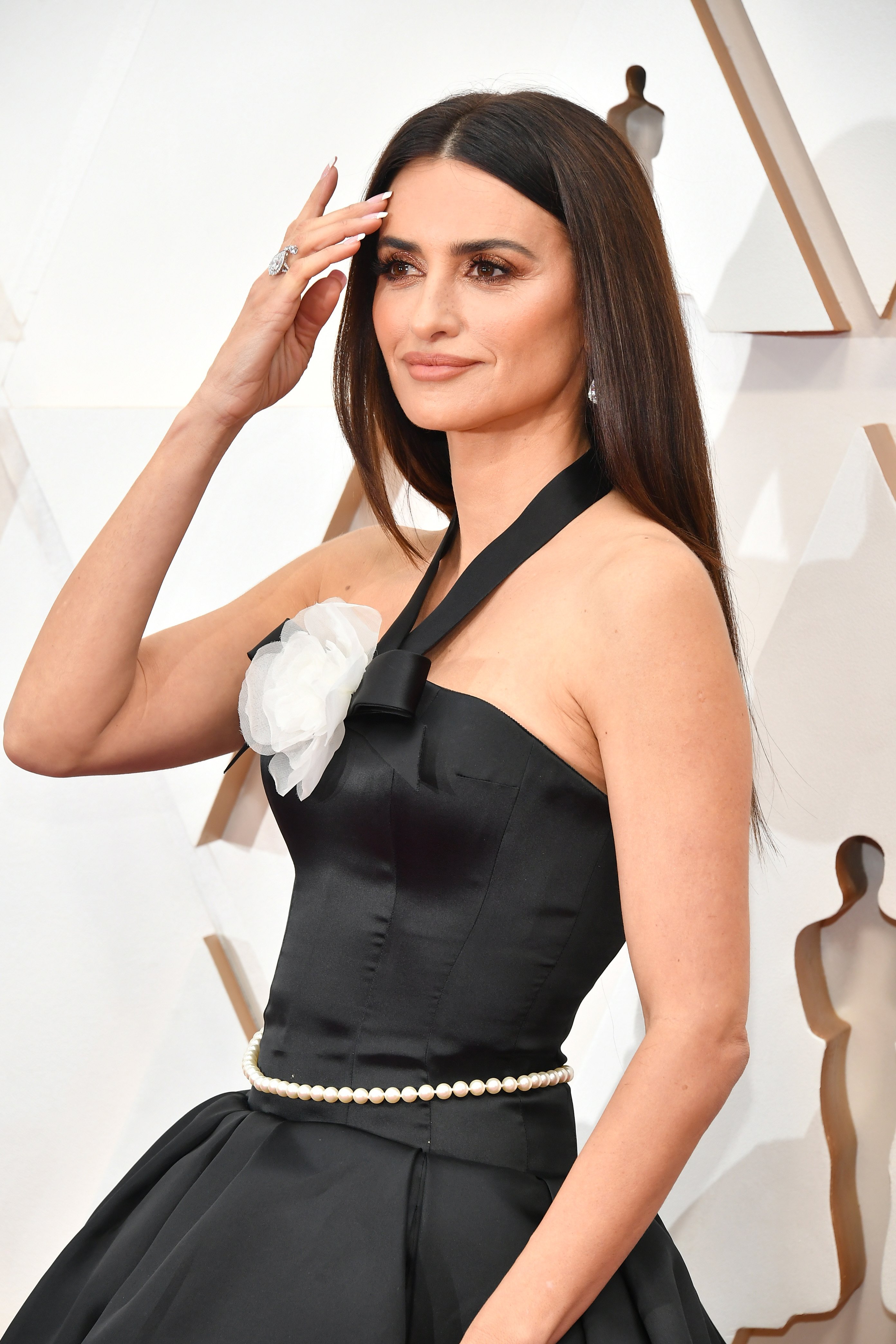 Margot Robbie added bow sleeves to a dress that could have worked perfectly on its own, and Brie Larson chose a delicate and refined dress with a cape, Milovodova believes Larson's hairstyle ruined the look.
WORST DRESSED
Now, there's no doubt who the worst dressed of the night was: Blac Chyna with her traditionally tasteless outfit—what was she doing at the Oscars anyway?
Chyna is used to rocking clothes that put a bit too much of her body display. This time she wore a black gown featuring a plunging neckline that almost reached her navel, and a thigh-high slit that put her entire tattooed leg on display.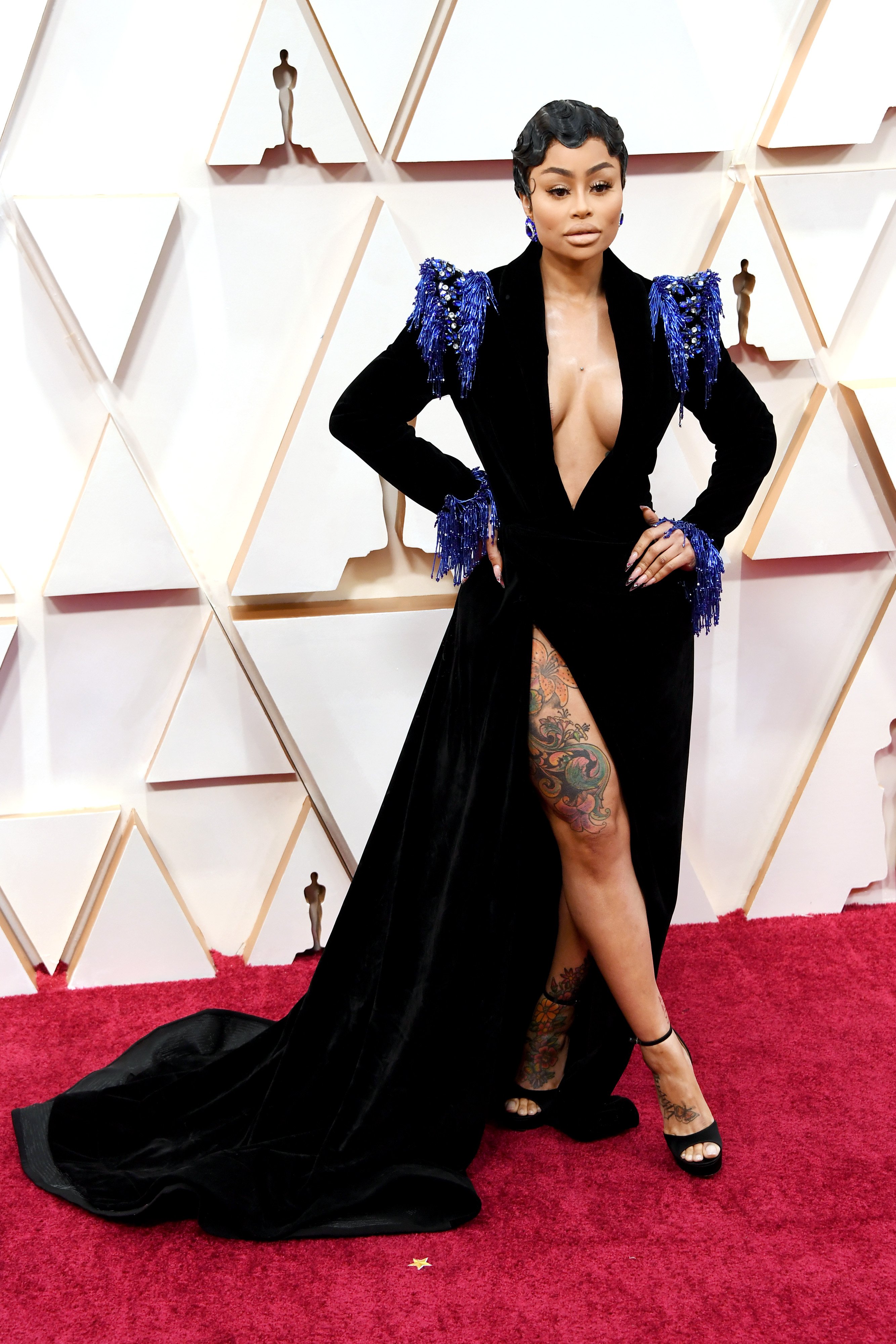 Milovodova believes the problem wasn't how much she showed off, but how the dress spoiled her figure:
"The dress, with its length and excessive volume, emphasizes Chyna's short stature, making her look even smaller. And the slit, instead of slimness emphasizes the puffiness of her legs, and the neckline, asymmetry and not very beautiful breast shape."
STATURE MATTERS…
Another unsuccessful dress for someone with a short stature—Kristen Wiig. The red gown has already been compared to a caterpillar or a lasagna thanks to the double-layered ruffles that ran down each side of her skirt.
"I'll just add: with a small stature, forget about evening dresses with a voluminous hem," says Milovodova. "Choose fish/mermaid cut dresses or at least dresses that reach the floor without extra volume."
The same goes for Florence Pugh, who wore a Louis Vuitton turquoise dress with matching sandals. If the sandals were black or any other color, her legs would become even shorter.
In Florence's case, the critic is not bad taste because it was a gorgeous gown. However, she could have worn something that better emphasized her figure with a more elegant silhouette.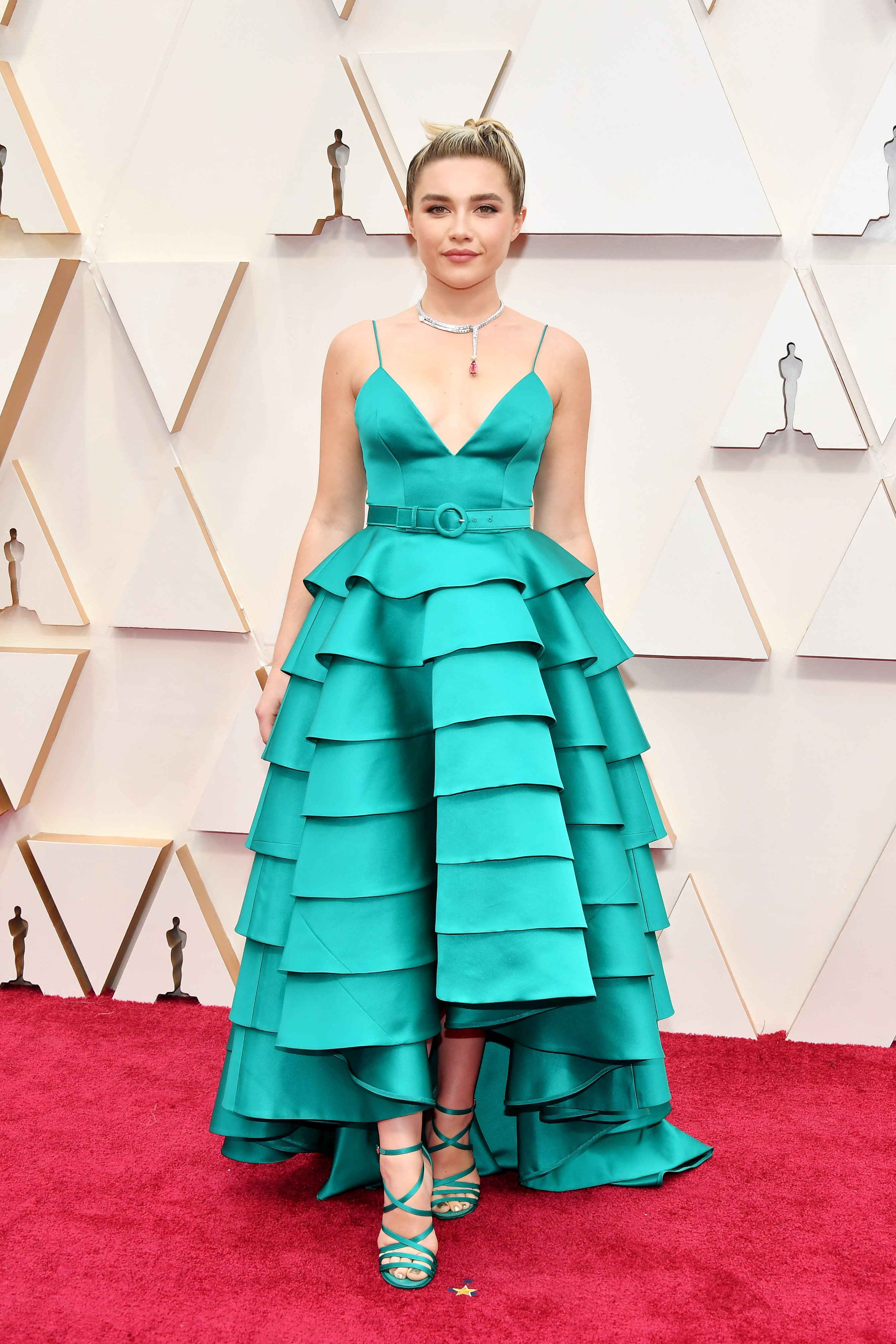 …AND AGE DOES TOO
Looks should also be age-appropriate. Laura Dern looked older with a black lace bodice of a dress resembling a napkin—and the texture and color played against her beauty. She won her Oscar nomination but remained in the outsiders of the red carpet.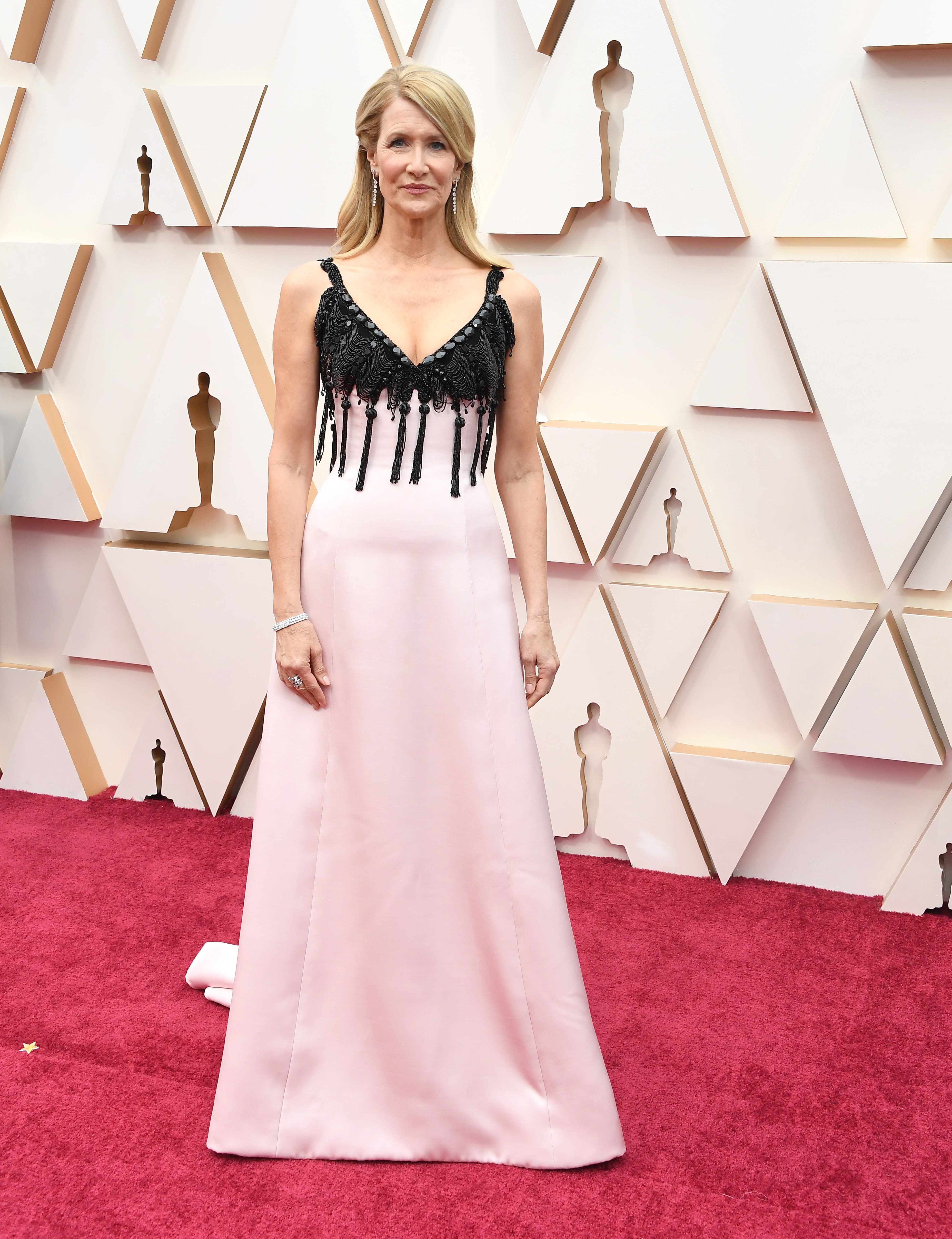 Kaitlyn Dever, on the other hand, specifically wanted to look older. The young actress chose an eco-friendly outfit in the style of "Jessica Rabbit," which would adorn an older woman, and made her look like a graduate who stole her mother's dress from Louis Vuitton.
THE AWARDS
The Oscars 2020 was filled with surprises, like Eminem's performance of the 2002 hit song "Lose Yourself,"  Cynthia Erivo's flawless performance of "Stand Up," from the film "Harriet," and Joaquin Phoenix's speech about human ego-centrism and veganism.
But the biggest plot twist of the night, without a doubt, was the South Korean film "Parasite" swiping four major awards, including Best Director and Best Movie, over the American productions.
Brad Pitt won the Best Supporting Actor award for "Once Upon a Time in Hollywood," Laura Dern won Best Supporting Actress for "Marriage Story."
Renee Zellweger took home the Best Actress award for "Judy" and Joaquin Phoenix, as predicted, took Best Actor for "Joker."