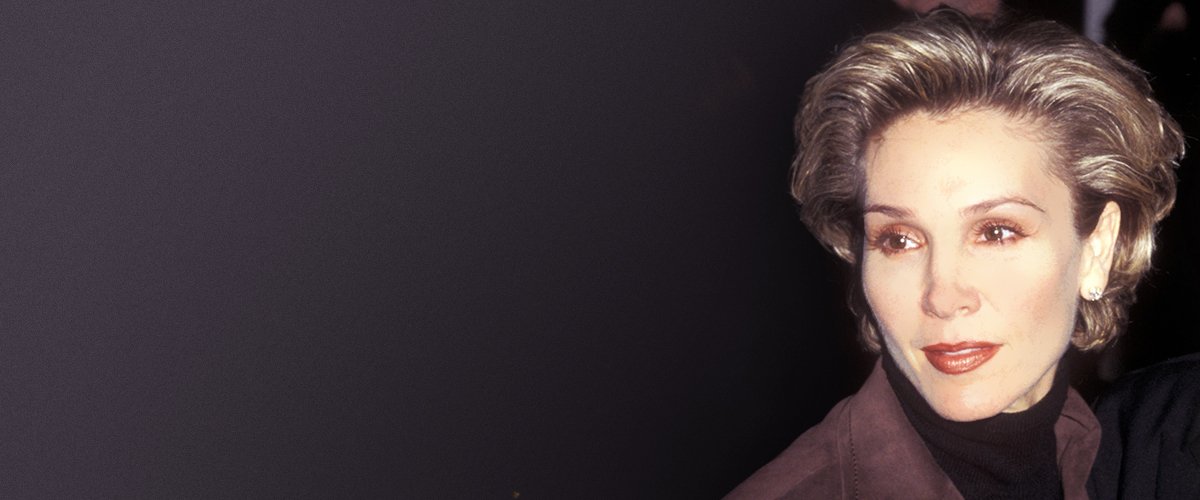 GettyImages
Cynthia Rhodes' 3 Sons Are All Talented Musicians — Meet Them
Cynthia Rhodes is a retired actress better known for her role as Penny Johnson in the '80s film "Dirty Dancing." Although she had a promising career, Rhodes decided to retire to raise her three sons, who have become handsome young men with a passion for music.
Like many other actresses, Cynthia Rhodes put a pause on her career when she became a mom for the first time back in the late '90s.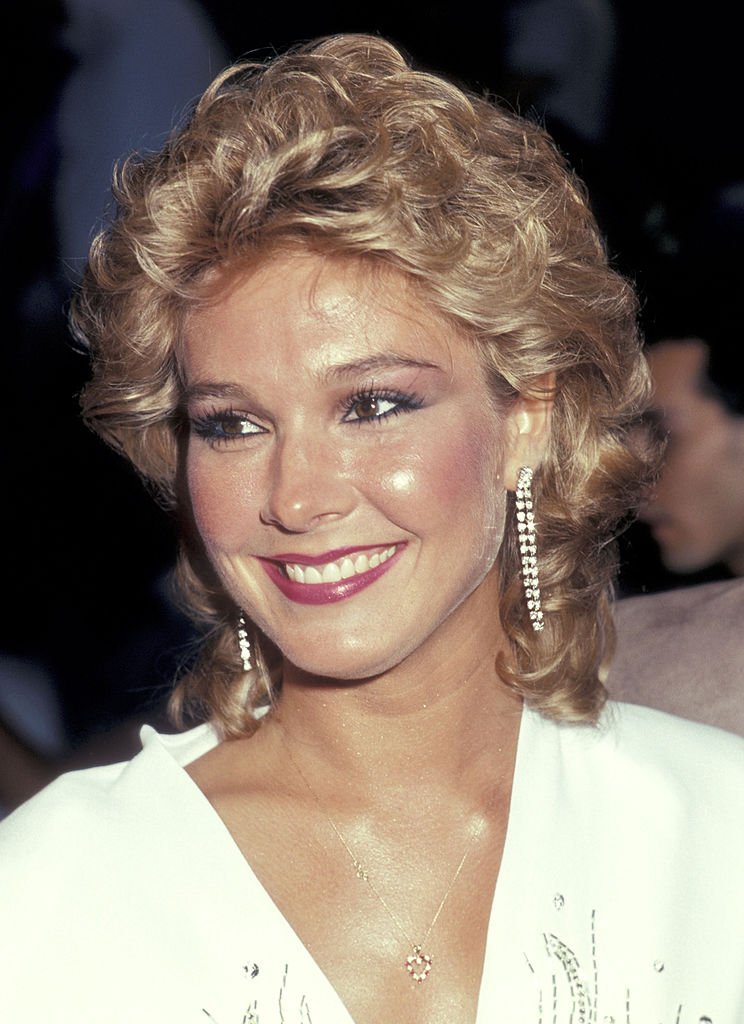 Cynthia Rhodes attends the Staying Alive Hollywood Premiere on July 11, 1983 at Mann's Chinese Theatre in Hollywood, California | Photo: GettyImages
However, her break extended as she welcomed two more kids until she realized she was happier just being a stay-at-home mom and abandoned her Hollywood career.
Rhodes was a triple threat in the industry, she could act, sing and dance. She also worked with some of the biggest male leads of the '80s, and her dramatic role in "Dirty Dancing" was a trailblazer thanks to its controversial storyline of abortion.
MEET CYNTHIA RHODES
Born in Nashville, Tennessee, Rhodes worked as a singer and dancer at Opryland, U.S.A, while she was in high school. After graduating, she moved to Los Angeles and eventually landed her first TV part in "Xanadu" thanks to a choreographer friend.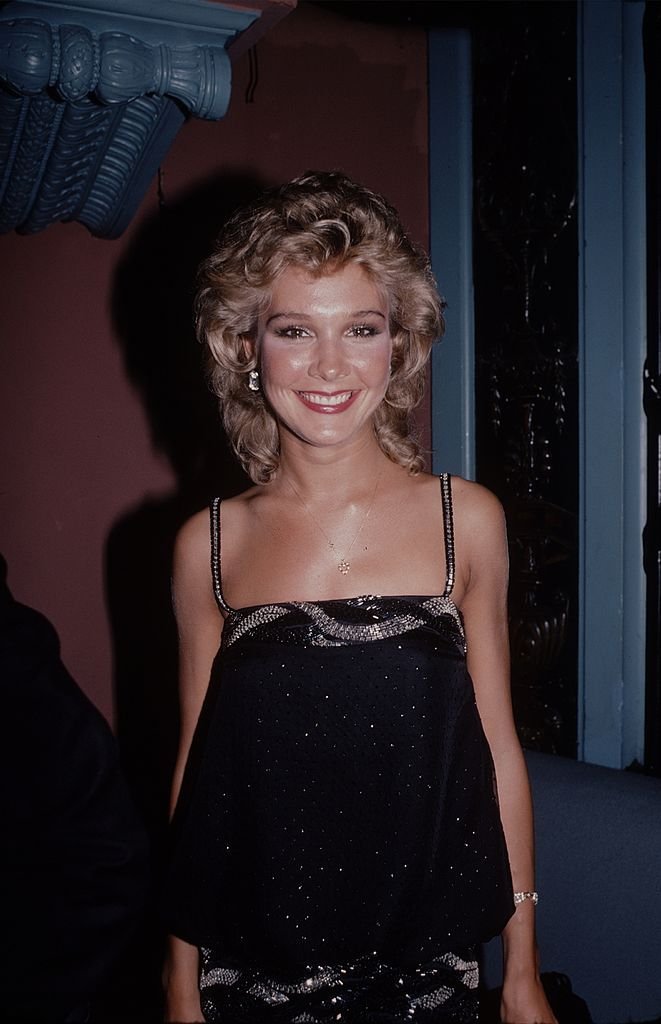 Cynthia Rhodes, Photo by The LIFE Picture Collection via Getty Images, 1990 | Photo: GettyImages
Then, through the early '80s, Cynthia toured around the country with the rock band the Tubes, as a backup dancer and singer.
At her return to California, she auditioned for the main female role in "Flashdance," and lost to Jennifer Beals. Still, Rhodes appeared in the film as Beals' character's best friend Tina.
However, it was Cynthia's appearance in the music video for Toto's "Rosanna" that caught the attention of actor and director Sylvester Stallone, who was looking for some new talent to his film "Staying Alive," a sequel to "Saturday Night Fever" starred by John Travolta.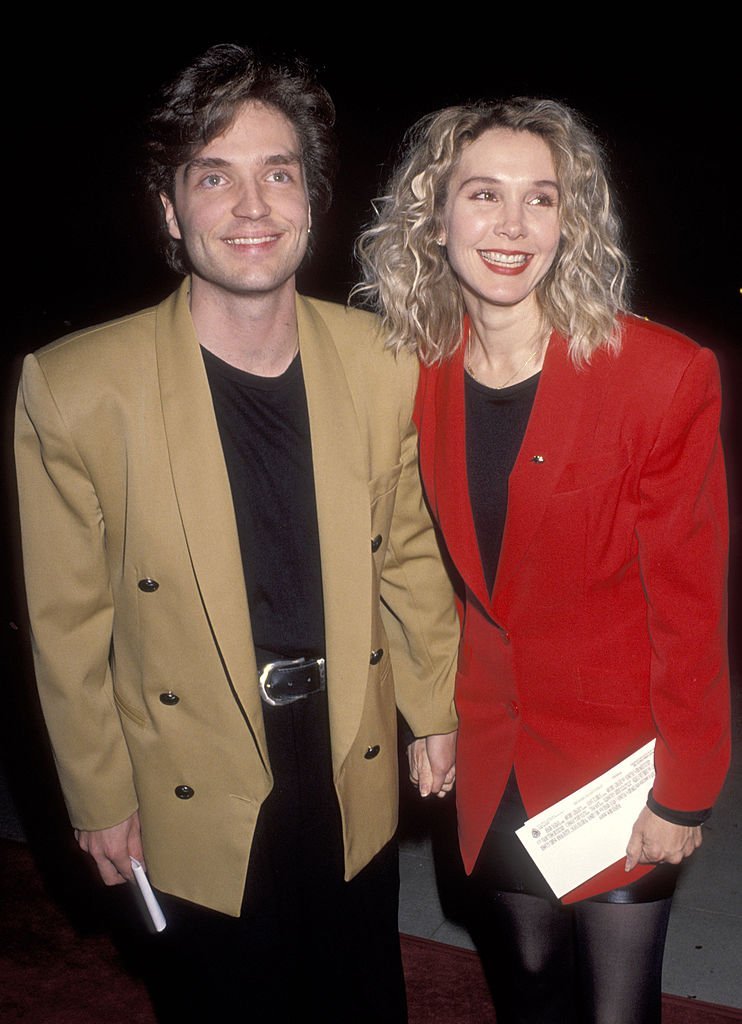 Richard Marx and actress Cynthia Rhodes attend the Forever Young Beverly Hills Premiere on December 10, 1992 | Photo: GettyImages
"Unless she was mute, I knew she had the part," Stallone told People of his casting process with Cynthia for the role of Jackie.
Afterward, Rhodes had her first non-dancing role in the 1984 thriller "Runaway," where she shared the screen with Tom Selleck, and two years later, she landed her most notable role as a dance instructor in "Dirty Dancing," alongside Jennifer Grey and Patrick Swayze.
Rhode's last role before she retired for good from the screen was in the 1991 film "Curse of the Crystal Eye," opposite Jameson Parker.
STARTING A FAMILY
Cynthia Rhodes met singer/songwriter Richard Marx in 1983, while both were working in "Staying Alive."
However, although Marx was instantly attracted to Rhodes, she was seven years his senior and believed he was too young for her.
When they met again at a party two years later, sparks flew again. They dated for about four years before tying the knot in 1989 just Marx's career as a singer was starting to take off.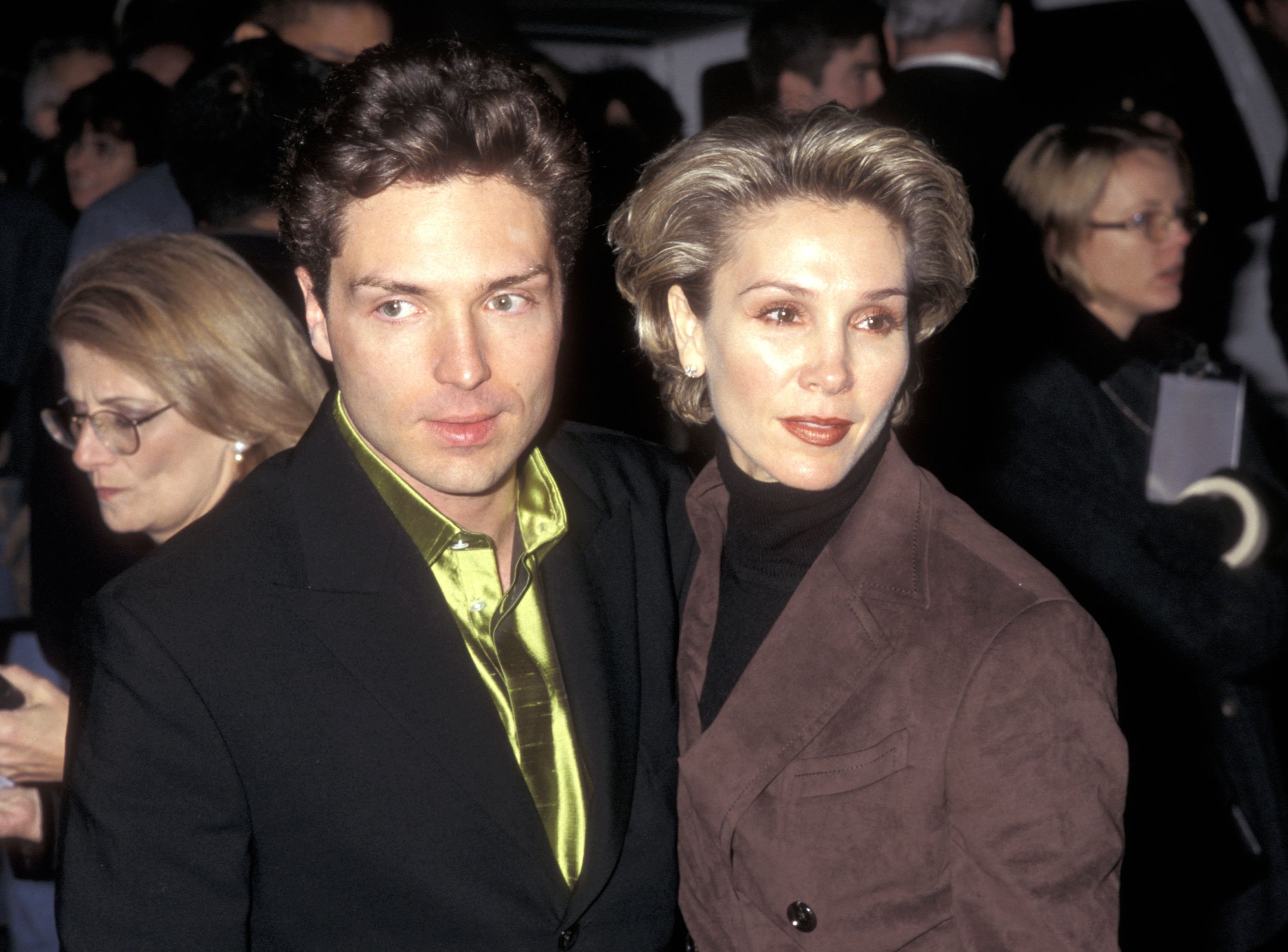 Richard Marx and actress Cynthia Rhodes attend The Mirror Has Two Face New York City Premiere on November 10, 1996 | Photo: GettyImages
The couple shares three sons: Brandon, 29; Lucas, 27; and Jesse, 26.
At the time of her first pregnancy, Cynthia told her husband she would take a break from Hollywood, and he believed she would be back in no time.
However, as they welcomed two more kids, Cynthia's decision to extend her break indefinitely became clear for Marx.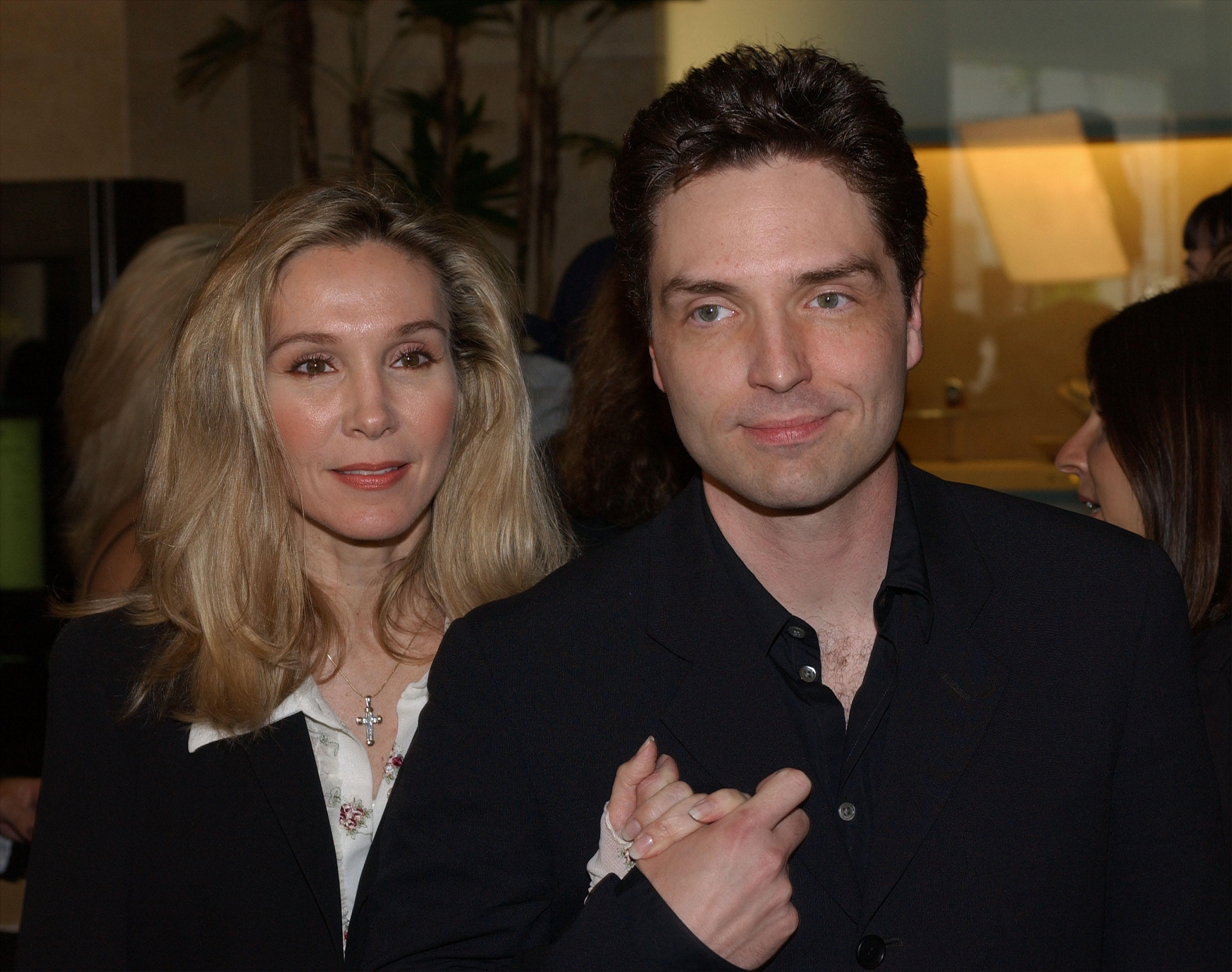 Richard Marx and his wife Cynthia Rhodes attend the 19th Annual ASCAP Pop Music Awards May 20, 2002 | Photo: GettyImages
"I thought, 'This won't last, she's definitely going to want to come back to work and do films,'" Marx told Splash. "But she found fulfillment in being a mom that completely dominated any feelings she ever had making a movie."
The "Hold On to the Night" singer was Cynthia's biggest fan, stating that if she was good as a dancer, singer or actress, "man, you should see her as a mom."
Sadly, the couple's love story came to an end in 2014, when they filed for divorce after 25 years of marriage.
Although is not clear if Rhodes remarried, Marx did. He tied the knot with former MTV VJ Daisy Fuentes in 2015.
Despite their separation, both parents have an incredible relationship with their kids, who are now grown-up and ready to follow their father's steps into the music industry.
MEET THE MARX SIBLINGS
From a young age, Brandon, Jesse, and Lucas developed a passion for music after watching their father playing his shows and writing songs for him and other artists.
Brandon Marx, the eldest of the bunch, started out as a DJ and is now a producer and aspiring singer. He has released several songs through the years both under his name and under his producing moniker, Open Water.
He also worked with Monstercat, one of electronic music's most influential independent record labels. His most recent releases include "LMLILY," and "Novocaine," a track that his father Richard praised on social media calling Brandon a "genius."
Lucas Marx learned to play guitar and bass at a very young age, and he's also a self-taught pianist. He started to produce in 2011 when he moved to L.A and played in small venues all around the city.
He has released some songs including "The Other Side," "Cold," and "Last Train," and has an EP in the works.
On top of his music career, Lucas is also an actor. He has appeared in the series "The Chicago Code," "The Mob Doctor," "Chicago P.D," and "Parenthood."
Jesse Marx, the youngest, drifted a bit from the family's preferred music genres and formed a metal/punk band with his friends in high school called Mark This Hour. However, because of conflicting schedules, the group disbanded.
Then in 2013, Marx joined the Chicago-based heavy metal band For All I Am, of which he had been a fan for years.
He played guitar and did vocals for them replacing a departing member. And while the group mentioned they would've loved to add Jesse to the definite line-up, they also mentioned a country-wide tour was necessary to see if the young man could be a good permanent fit.
Still, it seems like that didn't happen and instead, Jesse is working on a five-song EP of heavy metal music, as he revealed on a video shared by his father.
He called the genre "a far cry" from what his father's been doing for years, but says rocks it's what he connects with. He also joins his father on stage from time to time and says he enjoys the experience while trying to stay busy.
Please fill in your e-mail so we can share with you our top stories!