Catherine-Zeta Jones Introduces Newest Furry Member of the Douglas Family & It's a Maltipoo Named Taylor
Taylor is adorable, fluffy, and the newest addition to the Catherine Zeta-Jones' family. Excited to introduce the Maltipoo to the world, the actress shared the cutest welcome video with her fans.
On Monday, the 50-year-old actress shared that the family welcomed the most adorable puppy into their home.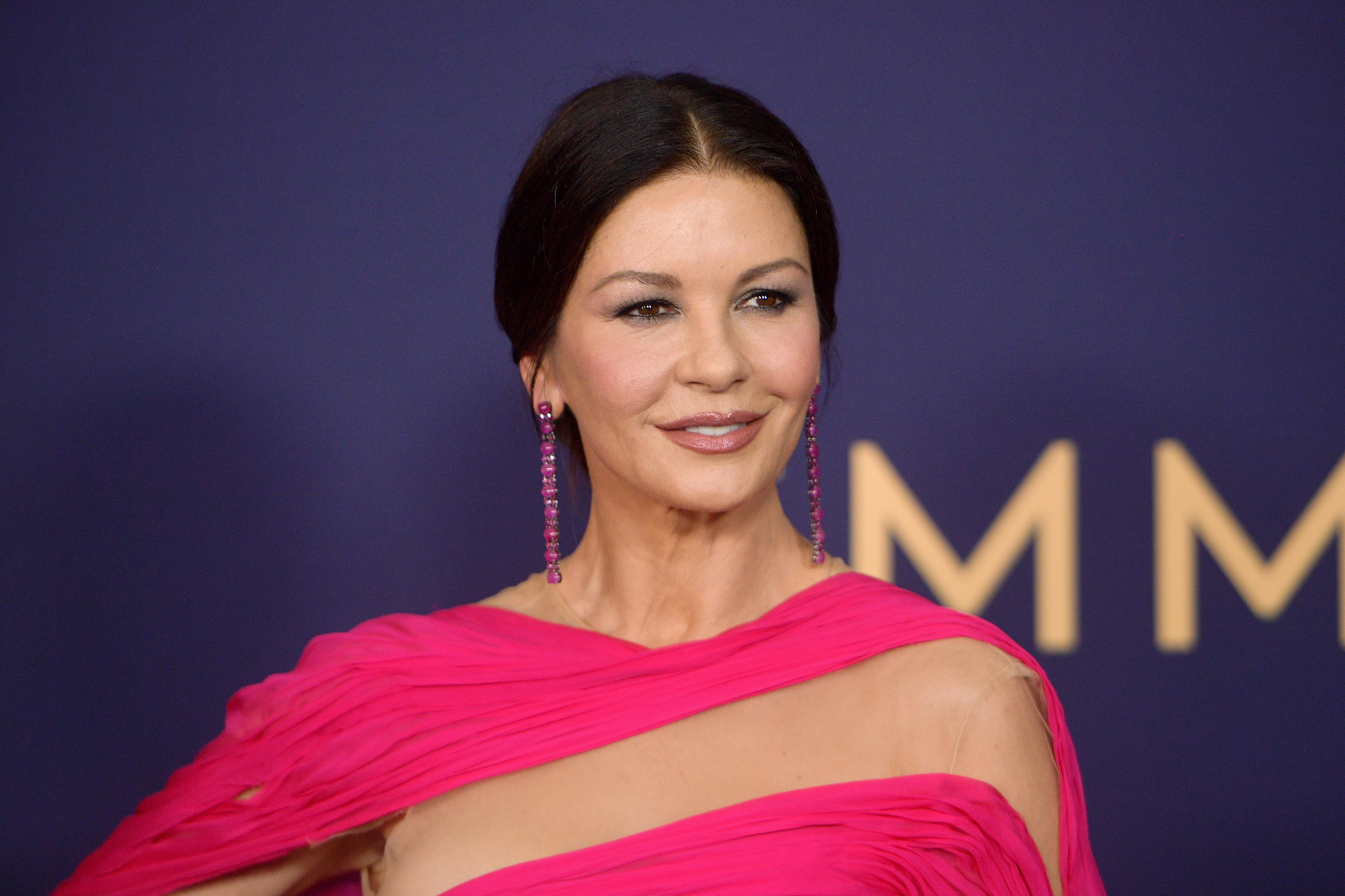 Like a miniature ball of curly fluff, Taylor played fetch and took a cat nap in the video montage set to the tune of "The Teddy Bear's Picnic," Catherine captioned, "Introducing Taylor Douglas to the world."
The new addition Catherine confirmed to be a crossbreed between a Maltese and toy poodle called a Maltipoo, and the puppy's arrival comes shortly after the family suffered two significant losses.
On February 5, Catherine's father-in-law, legendary actor Kirk Douglas passed away at the age of 103.
Shortly after her husband Michael announced the sad news, Catherine shared a touching tribute alongside a black-and-white photo of them that read:
"To my darling Kirk, I shall love you for the rest of my life. I miss you already. Sleep tight..."
Survived by his wife Anne and his three surviving sons, Joel, Peter, and Michael, the family laid Kirk to rest last Friday during a funeral service, also attended by other relatives and friends.
The second loss happened almost exactly a month before; when Catherine's Maltese named Figaro passed away after more than a decade in the family.
On January 7, the actress shared the death of her beloved four-legged friend with the posting of two images taken with Figaro during a photoshoot for a QVC home collection advert.
In the caption, Catherine thanked her "darling Figaro" for all the years of love and friendship he gave her. While she will miss him "so very much," the actress said for him to "sleep tight."
Saying goodbye to her longtime friend came shortly after the family went on an exotic getaway.
Catherine, Michael, along with their two children Carys and Dylan, soaked up the African sun in Zanzibar and Zimbabwe before heading over to Istanbul.
Catherine and Michael Douglas celebrated their 19th wedding anniversary in November last year. And while attending the SAG Awards, Michael said that their years together went by "fast."
When it comes to their next anniversary, which is a milestone of twenty years, the couple is contemplating throwing a party bash because it is "a biggie, I guess."