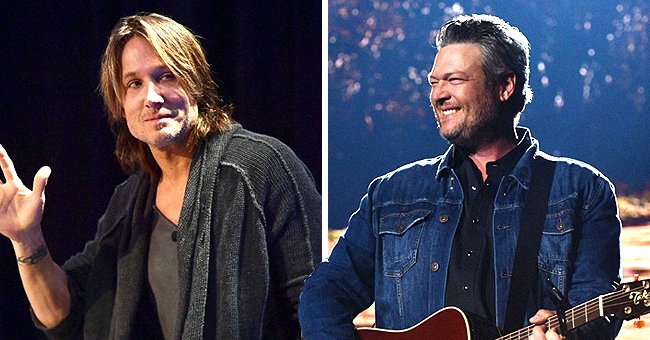 Getty Images.
Blake Shelton from 'The Voice' Jokes about Getting Excited by Keith Urban's Good Looks

Blake is always ready with funny quips, and Keith Urban's County Music Hall of Fame and Museum benefit concert proved to be no exception. After all, Keith is so "good-looking," that it became hard for Blake "not to get excited."
Blake Shelton performed during the benefit concert, but he couldn't talk about the man who put it all together without adding some humor.
In front of a sold-out crowd at Bridgestone Arena in Nashville on Monday night, Blake shared how Keith Urban had been in his thoughts the entire day, knowing that he would see him at the event.
Not getting excited proved to be difficult, but Blake managed. And standing with Keith on the stage, Blake reportedly joked:
"He's [expletive] good-looking, but that shouldn't overshadow how talented the man is. I don't want y'all cheapening how talented he is because he's so good-looking."
Equipped with just the right tool for the situation, Keith promptly picked up an air horn and gave it a few blasts.
A quick interjection by Blake followed with the announcement that he had been drinking, "by the way." According to Blake, Keith's only problem is that he never recorded a song about a dog and added:
"I researched this. I read his Wikipedia. This [expletive] does not have one song about a dog. So I'm gonna do that for y'all tonight."
The crowd cheered and roared with laughter at his quip, and Blake got ready to sing the fateful story of a prison bloodhound during Keith's eighth "All for the Hall" benefit concert.
However, Pitbull just released a new single featuring Blake, and the result is anything but fateful. In fact, get ready for a catchy tune! Their latest single "Get Ready" will get your feet tapping in seconds.
Get ready for long-legged cowgirl beauties as the glitz and glamour of city life meets the country. In a mash-up that reminds of Ram Bam's "Black Betty," the urge to swing your hips may be irresistible.
Last month, Blake performed his much-anticipated single "Nobody But You" alongside girlfriend Gwen Stefani live for the first time.
In a romantic performance, Blake kicked things off on the 2020 Grammy Awards stage before Gwen joined him midway through.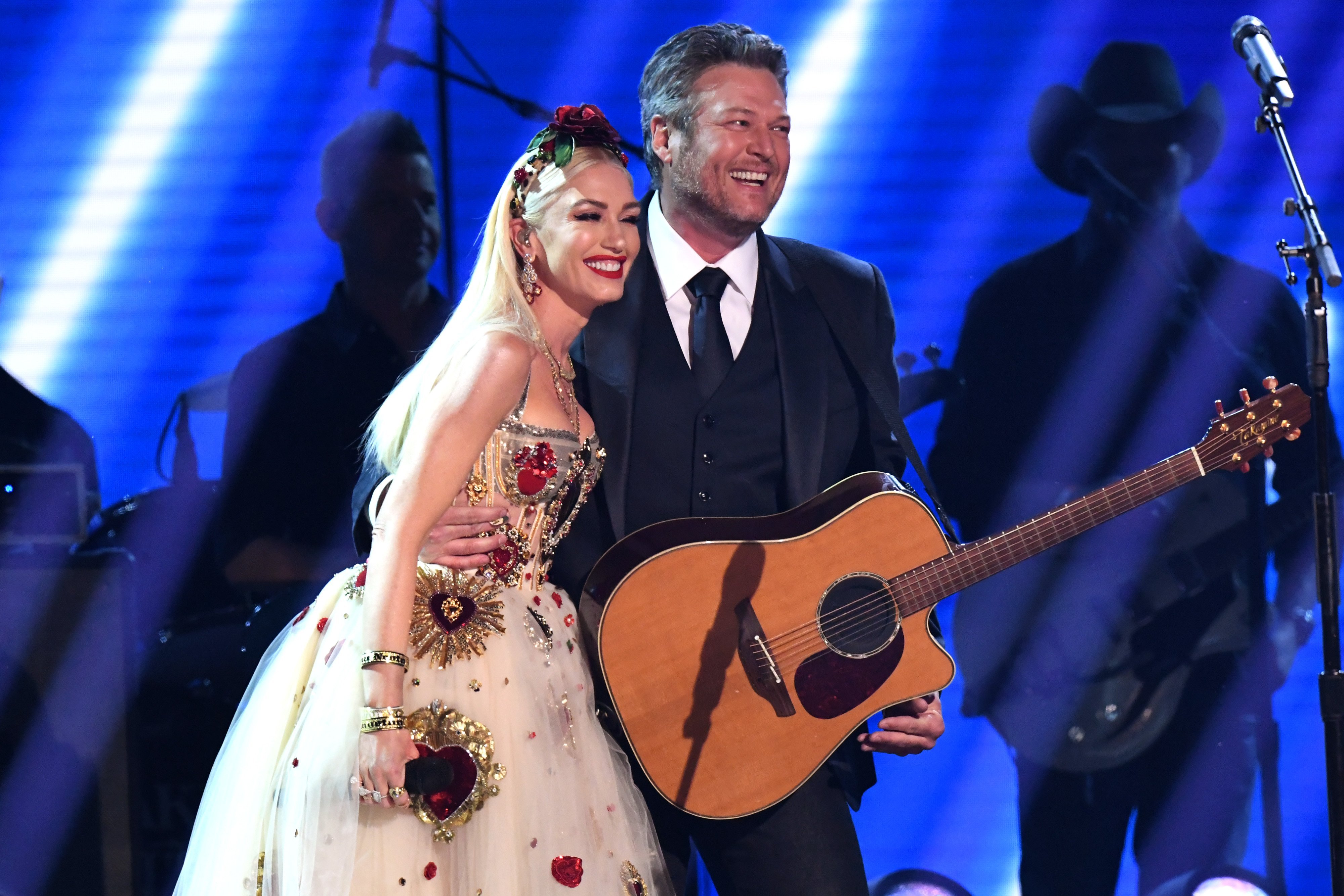 Gwen Stefani and Blake Shelton onstage during the 62nd Annual GRAMMY Awards at Staples Center on January 26, 2020, in Los Angeles, California. | Source: Getty Images.
Dressed in a sheer white ballgown, Gwen Stefani looked absolutely beautiful as she and Blake held hands before finishing the song. A special moment for them both, Blake had previously said that the song fits the story of their lives "perfectly."
The two lovebirds are going on five years together, and while on the red carpet at the Grammys, Gwen sweetly shared that Blake "saved [her] entire life."
Please fill in your e-mail so we can share with you our top stories!