Elton John and David Furnish Are Doting Fathers to 2 Children — Meet Their Kids
Their parenting skills have taken a whole new level! Legendary singer Elton John and David Furnish are loving fathers to their two children.
John and David have joyfully welcomed their children, Zachary, 9, and Elijah, 7 into their lives. Their perspectives in life completely changed because of them.
Their adorable children were born through surrogacy, as reported by Closer Weekly. Zachary was born in 2009 in California, while Elijah was born in 2013.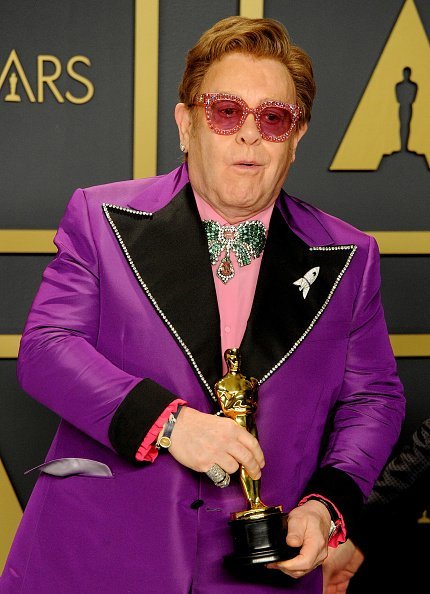 PARENTING SKILLS
At first, John thought that it would be heartbreaking for Zachary to grow up without a mother. The couple was scared about it.
But John said Zachary was contented and happy to have them as his parents. The couple was less nervous when Elijah was born. Furnish said:
"I would say we feel more secure in our parenting skills now — it's far less scary than the first time 'round!"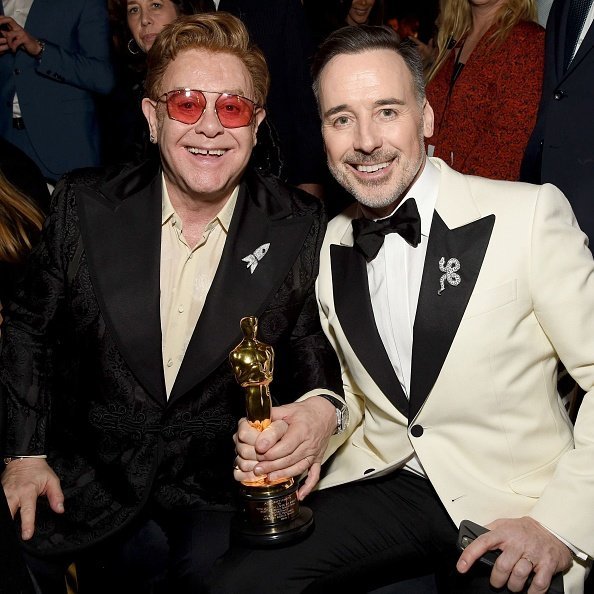 PRIORITIZING FAMILY
After decades of performing on stage, John decided to give up his entire career for his family. He started his "Farewell Yellow Brick Road Tour" in 2018, and it is scheduled to end next year.
After his three-year tour, the 70-year-old singer has planned to spend more quality time with his husband, Furnish, 55. The couple has been together for more than 20 years.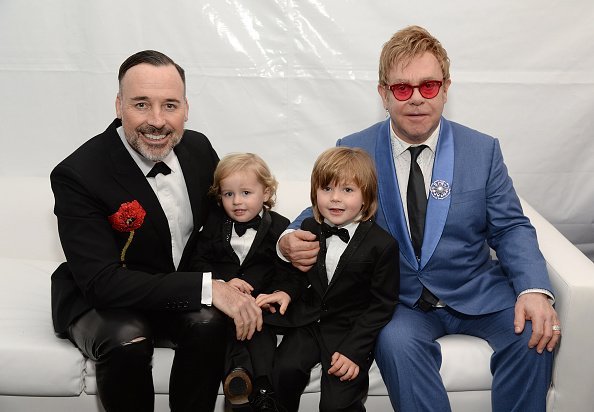 LOVE STORY
John said he would rather be with his children than playing shows, as reported by Good Housekeeping. He just knows how to prioritize his family and doesn't want to be away from them anymore.
When gay marriage became legal in the UK, John and Furnish were married at an actual wedding in December 2014.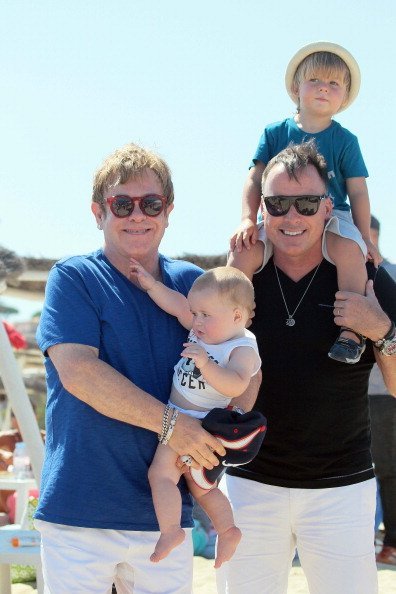 In 2003, John met Furnish, a Toronto-native filmmaker. The singer added that his husband was one of the new people who came over for dinner in his house in Windsor.
"I was attracted to David immediately," John said. Years later, the couple tied the knot at a civil ceremony in May 2005, one of the firsts that happened in the United Kingdom.
When gay marriage became legal in the UK, John and Furnish were married at an actual wedding in December 2014. The celebration was held at the couple's estate near Windsor Castle, as reported by Heavy.
John earlier recounted the moment he granted Stevie Wonder's request to let him drive his snowmobile. The British singer also revealed he never considered Bob Dylan his rival as the latter was "way above" him.