In Touch Weekly: Prince Harry Reportedly Still Holds a Grudge against the Royal Family
Although Prince Harry and Meghan Markle quit their roles as senior members of the Royal Family, the former may still hold some grudges against Buckingham Palace, a source revealed to InTouch Weekly. 
Prince Harry is scheduled to meet members of his family at an upcoming event in the United Kingdom, but in the words of an Insider Source, he is not so excited about it. The source said:
"He's angry about the way they treated [his wife] Meghan [Markle] differently from the rest of the family and accused them of not doing enough to protect her."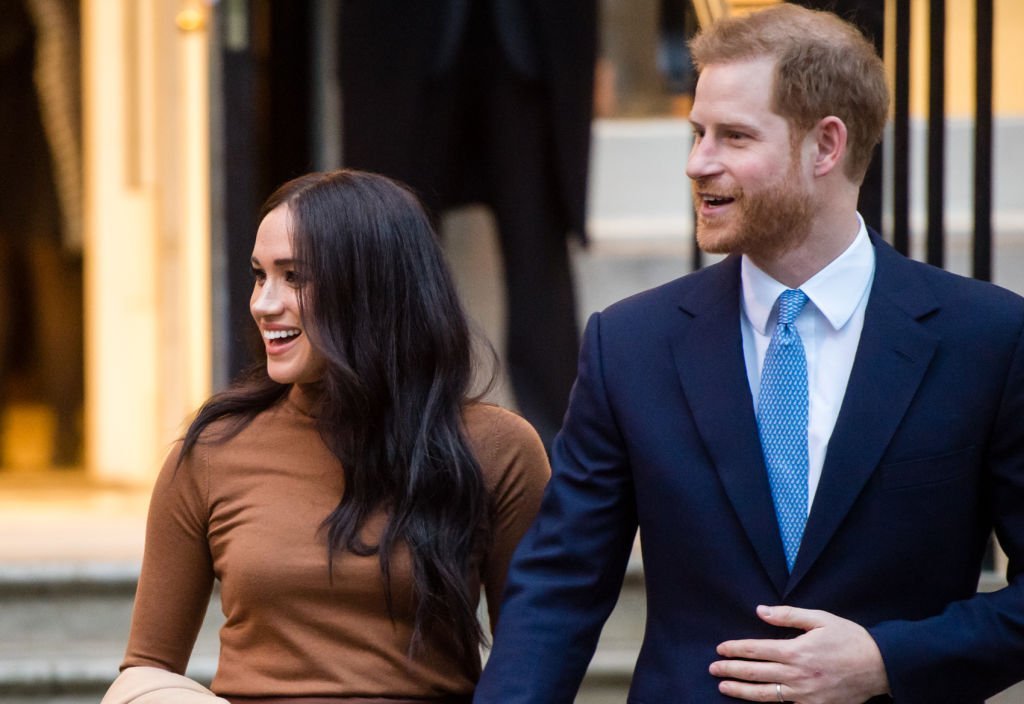 Prince Harry might not be jumping excitedly at the prospect of meeting members of his family at the U.K event.
There seems to be a rift between Harry, Meghan, and Prince William, Kate Middleton, as they haven't been seen together since Harry and Meghan's announcement that they were quitting the Royal Family. 
The Source, however, said that William and Harry's grandmother, Her Majesty, Queen Elizabeth, was hoping that they would all put aside their differences and be united on the day of the event. 
Harry and Meghan have laid off their 15-Member London Staff, following their "Megxit" announcement.
Meghan Markle and Harry have been adjusting to their new lives in Canada since quitting their Royal Family roles and made their first public appearance since their announcement at a JPMorgan event on 6th February, in Miami. 
According to another source, Meghan Markle is also delighted at not having to abide by the rules existent in the Royal Palace. The source said:
"[Meghan] hated to be driven and couldn't wait to get behind the wheel in Canada. She's relieved to finally have some freedom in her life — to do whatever she wants without the Royals watching her every move."
The source also said that Meghan was living normally again, and apart from being able to drive herself, she's also been doing grocery shopping, running errands, among other activities. 
Yet another source revealed that it is unlikely that Harry and William would ever be close again, adding that the brothers still didn't get on and that there is still a complete sibling rivalry between them. 
Meanwhile, Harry and Meghan have laid off their 15-Member London Staff, following their "Megxit" announcement. 
Among the staff laid off were Fiona Mcilwham, who served as Private Secretary, Communications Chief, Sara Latham, and Marnie Gaffney, who was the assistant communications secretary. 
Daily Mail, however, reported that some of the laid-off staff might be rehired into other roles by the Royal Family.