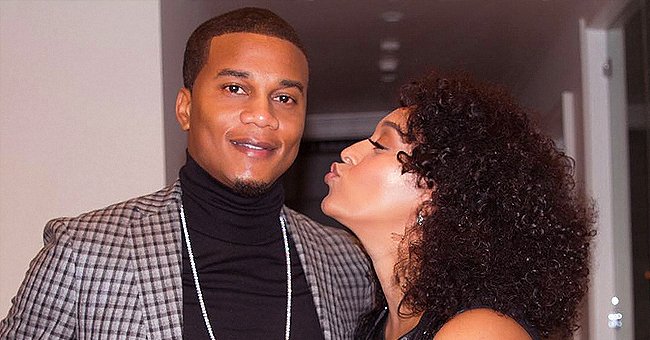 Instagram/tiamowry
Tia Mowry from 'Sister, Sister' & Husband Cory Hardrict Dress to Impress in Velvet as They Step out for Date Night

Tia Mowry, co-star on 90s sitcom, "Sister, Sister," and her husband, Cory Hardrict, both looked dashing as they hopped out for a night of romance.
If you recall the popular 90s sitcom, "Sister, Sister" which follows the lives of identical twins, Tia and Tamera Landry, then you know who Tia Mowry is.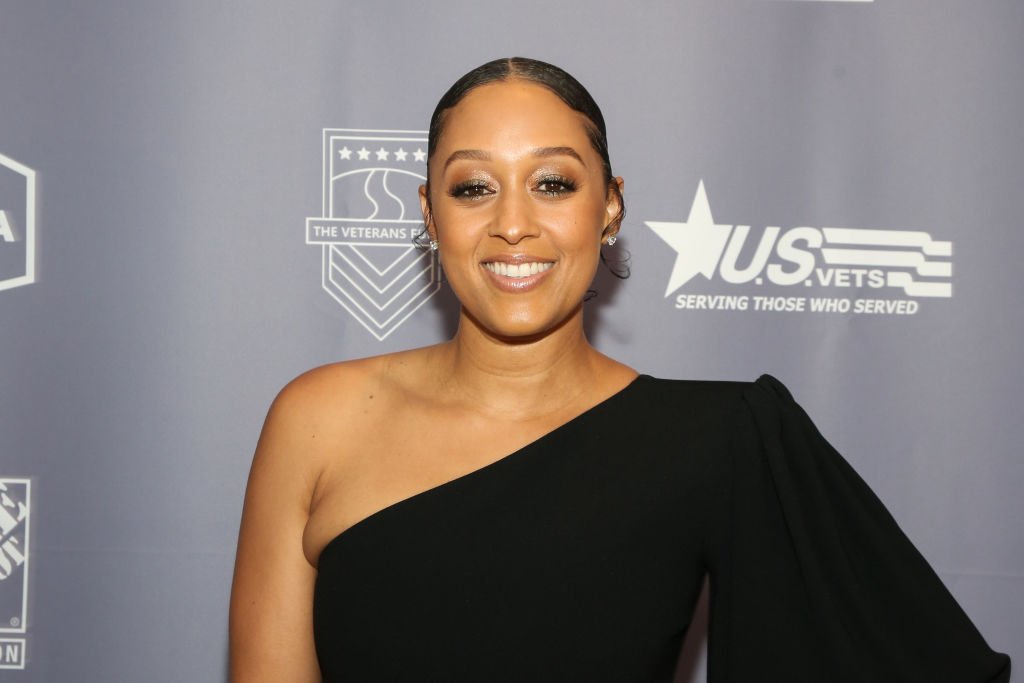 Actress Tia Mowry attends the 2019 US Vets Salute Gala at The Beverly Hilton Hotel on November 05, 2019. | Photo: Getty Images
The 41-year old actress recently took to Instagram to post a photo of herself and her husband, Cory Hardrict, looking stunning on their way out for date night. Mowry captioned the post,
"Y'all #thehardicts went out! #datenight #velevet on #velvet."
Tia looked beautiful in her elegant purple velvet dress while Cory wore a sleek green velvet blazer with a black shirt underneath. The couple must have given their date night a velvet-theme, or maybe it was just an interesting coincidence.
The 18-years strong marriage, however, is no ordinary coincidence. Tia Mowry-Hardrict disclosed the romantic build-up of the relationship between her and her husband.
She said they courted for a year before even kissing. The actress admitted that the simmer stage of their love allowed them to first become close friends before getting romantically involved with one another.
Cory is openly appreciative of Tia in his life.
The mother of two said that the father of her children was struggling and upcoming when they first met. What attracted her to him was his personality, which she has always rated over material possessions.
The 40-year-old actor and movie director, Cory Hardrict, talked about his first encounter with his wife. He recalled Tia and her sister, Tamera, offering him a ride while he was waiting at the bus stop. Hardrict explained that he initially felt "embarrassed," but a close friendship developed from that encounter.
Tia Mowry described her husband as a
"man of faith and a man of God."
She explained how he makes her believe in herself more every day because of the faith he demonstrates daily. Both actors also take full responsibility for caring for their children. They don't put gender roles on their union and support each other in whatever way possible.
Cory is openly appreciative of Tia in his life as she wasn't particular about his pocket-size when they first met, and they've been happy for their 18 years together and still counting.
Tia and Cory are both big on co-sleeping with their children. The duo shared their bed with their son till he was 4-years-old and their daughter, who's 18 months old, still does.
Please fill in your e-mail so we can share with you our top stories!