Drew Scott from 'Property Brothers' & Wife Linda Phan Enjoy Double Date & Kisses in Charming Photos
Drew Scott's wife, Linda Phan, recently shared a couple of pictures that showed her having a good time with her husband and their friends. 
Over the years, viewers of "Property Brothers" have become familiar with Drew Scott's wife, Linda Phan. Linda recently took to her Instagram page to share images that showed her, her man and their couple friends during a double date.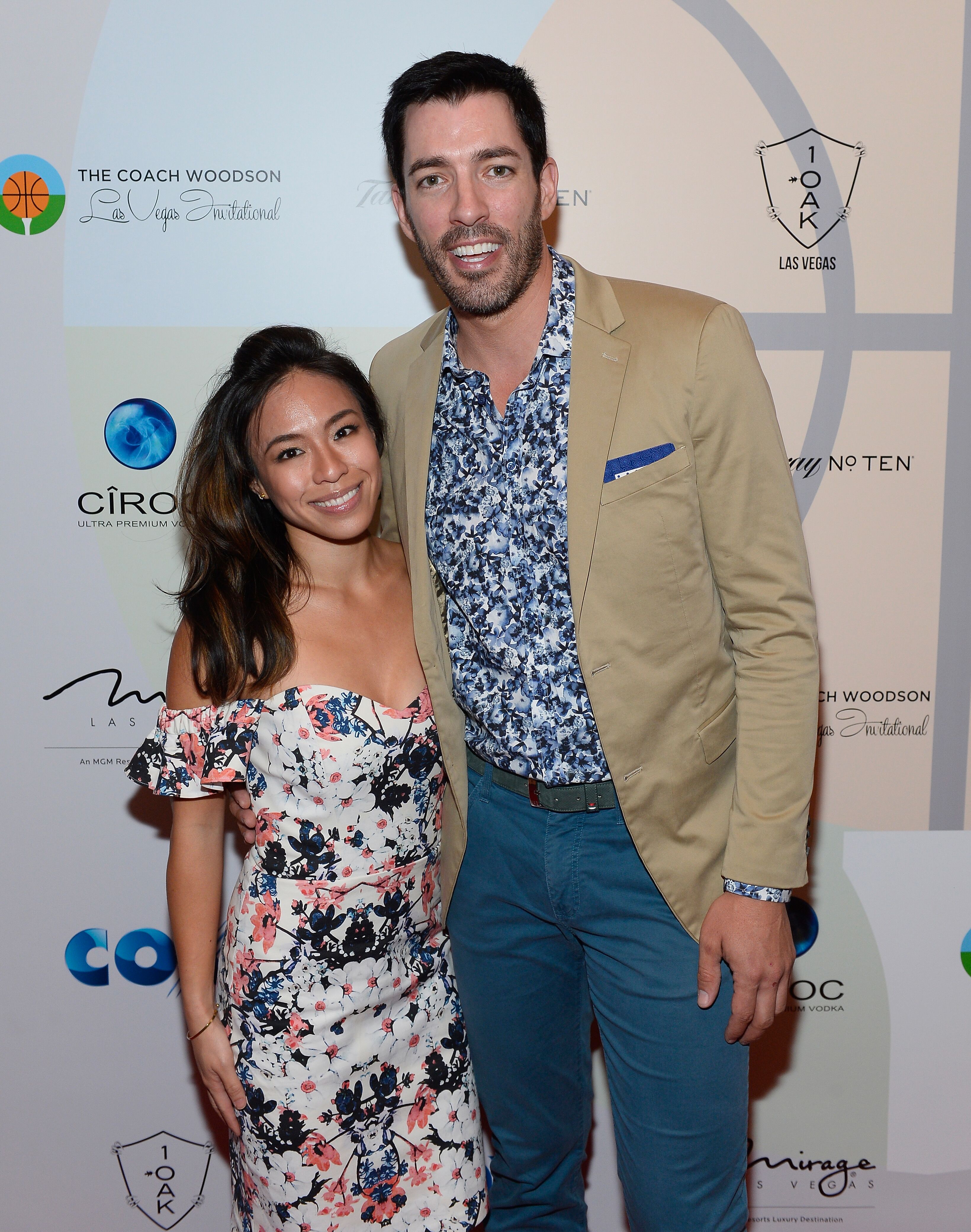 While one snap was a selfie of Linda, Drew, and their dates, Artem and "Bellas Podcast's" host, Nikki Bella, the other was a sweet shot of Linda and Drew as they shared a kiss.
Apart from his wife, Drew has also attributed his success to his mother, Joanne Scott.
Fans took to the creative director of Scott Brothers Entertainment's comment section to compliment the couple on the sweet pictures as one person said that they looked "adorable."
It would be recalled that Linda and her man met back in 2010 at Toronto Fashion Week. Country Living reported that even though their first date didn't involve any form of renovation, the duo managed to make time for sushi, hot cocoa, and karaoke.
Soon after they met, Linda started working for Drew and his twin brother, Jonathan's company, Scott Brothers Entertainment, and by 2012, she had moved in with her partner in the space that he shared with his brother.
The couple walked down the aisle in a sweet ceremony which was aired on TLC's "Linda and Drew Say I Do."
Nearly a year after their wedding, People reported that Drew sparked speculation when he commented on fellow HGTV star, Joanna Gaines's Instagram photo.
The image Joanna shared featured her then-6-month-old baby son, Crew, who was born in June 2019. Drew had been quick to comment that he and his wife would soon start having kids, so he was looking forward to going to Joanna for tips.
The couple has already begun putting plans into place as the "Property Brothers" announced back in 2017 that he and Linda had bought their first home together, per Country Living.
The house, which had undergone some major renovation, was shown on a "Property Brothers at Home: Drew's Honeymoon House" November 2017 premiere. Apart from his wife, Drew has also attributed his success to his mother, Joanne Scott.
As it turned out, Joanne also holds her children in high esteem as ET Canada mentioned her saying that she had always known her children would do great things.
Drew and Jonathan have enjoyed massive success with their not one, but four reality series and the duo have even added magazine publication to their enviable resume.