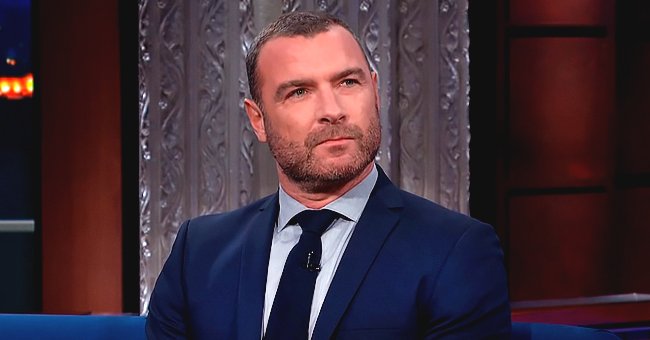 Youtube.com/The Late Show with Stephen Colbert
Liev Schreiber from 'Ray Donovan' Hints Show Might Return in Some Form after Sudden Cancellation
"Ray Donovan" fans may soon have their prayers answered. It's been suggested by actor, Liev Schreiber that the cancellation of their favorite show may be reversed soon.
Fans of "Ray Donovan" were left fuming after the show was unceremoniously canceled by "Showtime," denying it a perfect ending following Season 7's cliffhanging finale.
Majority of the disappointed fans took to social media to air their grievances over the untimely cancellation, and it looks as though their cries have been heard by those concerned.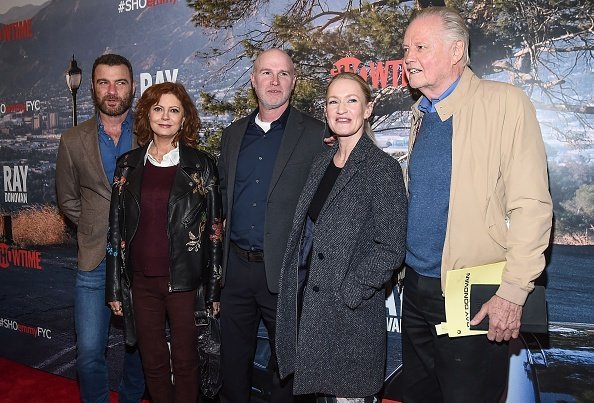 Liev Schreiber, Susan Sarandon, David Hollander, Paula Malcomson and Jon Voight attend the 'Ray Donovan' For Your Consideration event at The New Museum on April 18, 2018. | Photo: Getty Images
Liev Schreiber updated fans on his Instagram page and hinted that there could be light at the end of the tunnel and that fans may get to watch their show again. In the post, which he captioned "Thank you," Schreiber shared a printed message which read:
"It's hard to describe how amazing it feels to those of us in the Ray Donovan family who have been lucky enough to experience the overwhelming love and support that all you have expressed."
Schreiber added that the voices of the concerned fans are heard and that even though it was too soon to tell when the show will come back, there would be more "Ray Donovan."
He ended by thanking the show's fans who had their bats out and beat the odds in their show of support.
Many of the fans went on social media, using hashtags such as "Renew Ray Donovan," and "Save Ray Donovan," to petition Showtime.
"Page Six" also confirmed that "Ray Donovan" would either come back for a few final episodes or as a movie to lay the show's characters to rest, while sources exclusively confirmed that the show would return for a proper ending.
A source told the news outlet that the support from fans of the show is enormous and that they pummeled "Showtime," who didn't recognize the power of the fanbase and social media. The source also said:
"We're thrilled. Liev took the news very hard, he is a serious actor and takes this role seriously, not to be able to finish this character was hurting him, it was torturing him."
"Page Six" also gathered that "Ray Donovan's" Cast and Crew would likely return to set in the fall to begin shooting for the new episodes.
Showtime announced on February 4 that "Ray Donovan" has completed its run on the platform after seven incredible seasons, immediately sparking angry reactions from fans on social media.
Many of the fans went on social media, using hashtags such as "Renew Ray Donovan," and "Save Ray Donovan," to petition Showtime, asking for another season of the show, to give it a perfect ending.
Some other fans also called on other streaming service platforms like "Hulu" and "Netflix" to take over the series. Ray Donovan premiered in 2013 and ended its seventh season on January 21, 2020.
Please fill in your e-mail so we can share with you our top stories!