Tia Mowry from 'Sister, Sister' Shared Selfie with Husband Cory Hardrict on a Flight on Valentine's Day
"Sister Sister" actress, Tia Mowry and her husband, Cory Hardrict shared valentine's day picture of themselves looking cozy on a plane.
The valentine's day blues are still in the air. With most celebrities appreciating their partners during this month of love, Tia Mowry was not left out as she shared a cute image of the two of them on a plane which she captioned:
"We spent our #valentines #day on a plane eating flaming hot Cheetos! No better way or person I'd rather spend it with."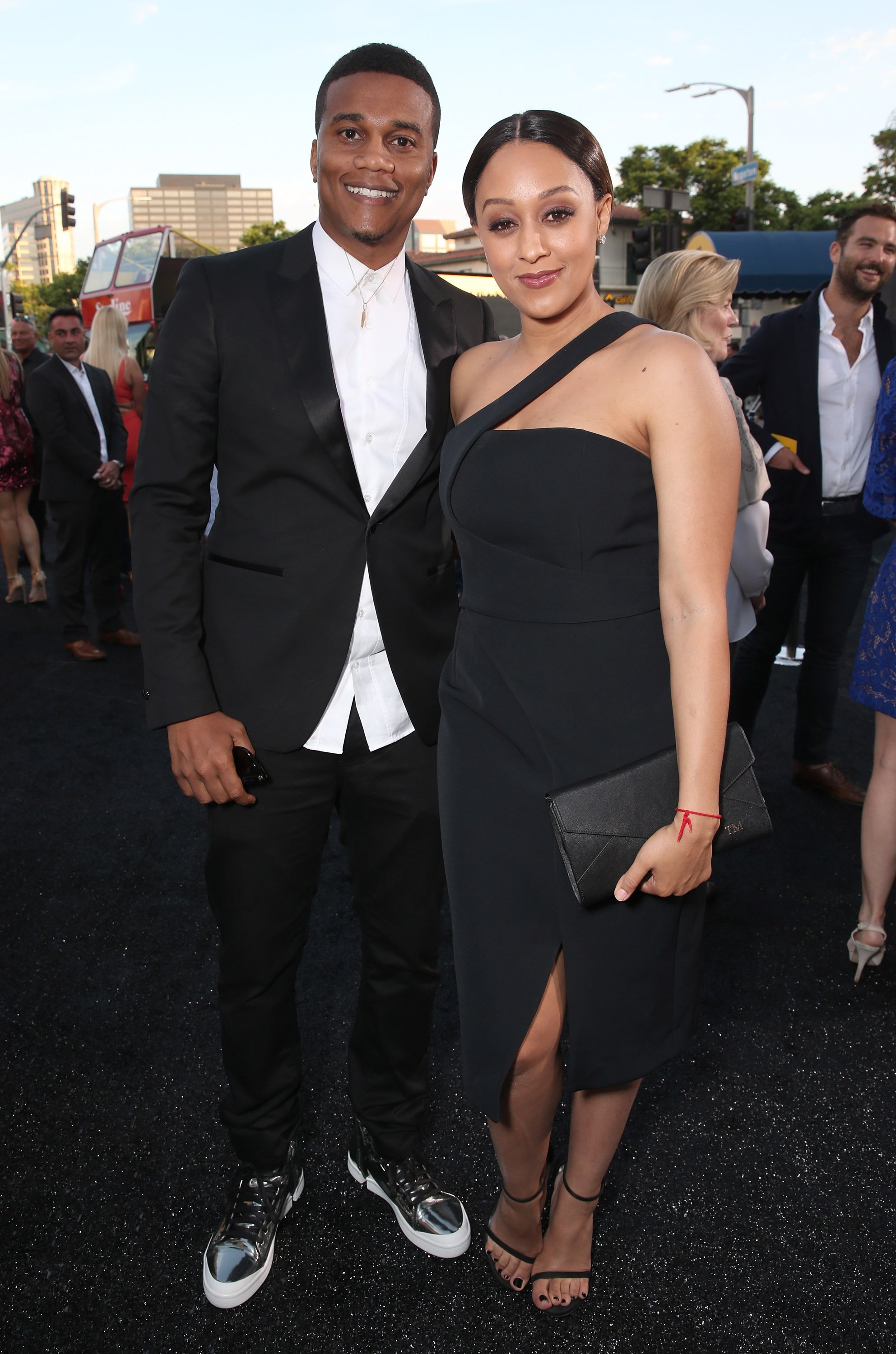 The selfie showed the parents of two smiling and pouting for the camera in their airplane seats with Cory leaning towards Tia a bit.
Cory and Tia, who have had a long-lasting friendship and relationship, served some major couple goals by spending time with each other irrespective of their busy schedule.
The image showed Tia wearing a black jacket with a semi-rectangular glasses and a pair of oversized earring, Cory, on the other hand, looked popping as he wore a baby blue shirt and some gold chain on his neck.
The comments section came alive, with many fans putting up love-struck and red heart emojis. Some fans said the couple looked beautiful and fabulous together while another noticed that Tia's waist was looking snatched.
There is no specific gender role in their household.
On the other hand, some fans shared how they spent their valentine's day with some claiming it was another dull day for them since they had no partner to celebrate with.
Tia and Cory, who were friends for a long time before dating and getting married, have often seen their blessing as a marriage. Tia was quoted to have said:
"He taught me how to believe in myself more than I believe in myself. He is, like, my biggest supporter and biggest fan."
The two met when Tia and her twin sister Tamela gave him a ride after he finished one of his odd jobs. After their initial meeting, they dated for a year before courting for another six years and finally tying the knot in 2008.
The parents of two have what can be called a fairytale marriage as they accepted each other from the start, without looking at the circumstances of one another to fall in love.
On their parenting style, the parents of two children — Cree Taylor and Cairo Tanisha — have said that there is no specific gender role in their household. Anyone available to do the job or chore gets to do it.
Tia and Cory often profess their love and faith in God with Tia saying Cory was a man of faith who often relied on his faith to get through the times.
Following the success of their "Sister, Sister" show with twin sister Tamera Mowry, the latter opened up that, at some point, she and Tia had to go for therapy to help them communicate better.