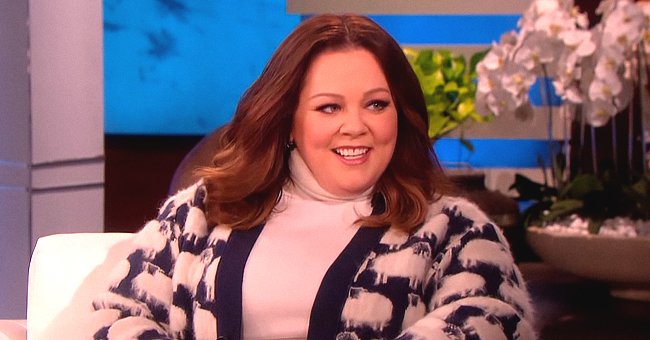 Youtube.com/TheEllenShow
Melissa McCarthy Gifts 10-Year-Old Daughter Georgie a Stunt Harness for Her Birthday

Melissa McCarthy's 10-year-old daughter, Georgie, just had the most epic birthday gift. Nope, it's not a doll; it's a stunt harness!
Speaking on "The Ellen Degeneres Show," McCarthy revealed that she gave Georgie a Hong Kong stunt harness. She explained that it's the type of harness used in stunt scenes or fight scenes.
Proud of what she gifted her daughter with, the actress said: "Or if you're in an explosion in a movie, it'll pull you back. And that's all she really wanted."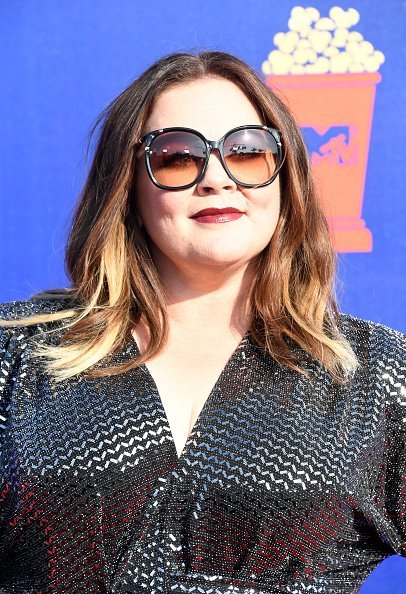 Melissa McCarthy at the 2019 MTV Movie and TV Awards on June 15, 2019 in Santa Monica, California | Photo: Getty Images
BIRTHDAY STUNTS
For Georgie's birthday party, McCarthy said they went to the parkour gym. The facility was run by Lucy, her stuntwoman.
Even though she looks after Georgie's safety, McCarthy still wants her daughter to have fun as much as possible. The young girl wanted to do stunts just like her mother.
There were guys in the gym that guided her safely and pulled Georgie up to the ceiling. McCarthy said her daughter really enjoyed the moment, as reported by Closer Weekly.
MISTAKEN FOR AMY SCHUMER
From being a hands-on mother, McCarthy's appearance was mistaken for comedian Amy Schumer. This happened after she pulled a prank at a convenience store.
McCarthy disguised as a local dry cleaner and pretended to faint on the counter. She heard a woman calling the comedian's name.
The actress said she had fun and enjoyed the rehearsals as it was a dream turned to reality.
FUTURE UNDERWATER APPEARANCE
It happened several times, as reported by People. "She called me Amy Schumer — which to me was my favorite part, what a compliment — but she called me Amy Schumer four or five times," she said.
McCarthy also discussed her involvement in the live-action for the classic Disney movie, "The Little Mermaid." She is set to play the role of Ursula, the voluptuous villain in the film.
The actress said she had fun and enjoyed the rehearsals as it was a dream turned to reality. It was announced in June that she was being eyed for the character.
However, some movie fans were not convinced the acclaimed actress fits the role of Ursula, as reported by the Daily Mail.
Others rallied behind singer Lizzo to play the role of the sea witch, which was previously played by Queen Latifah for a live musical show.
McCarthy recently lost a lot of weight. She appeared to be half of her size, based on her behind-the-scenes nap of "Nobodies Season 2" on Instagram.
Please fill in your e-mail so we can share with you our top stories!