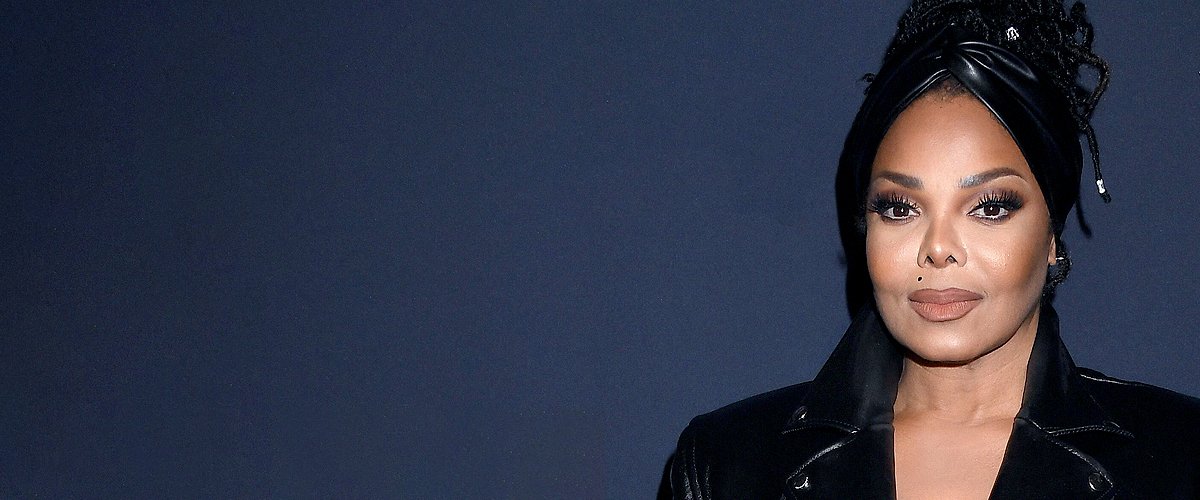 Getty images
Janet Jackson and Her Late Father Joe Jackson Had a Complicated Relationship — a Look Back at the Father-Daughter Duo

The patriarch of the iconic Jackson family, Joe Jackson has a notoriously tempestuous relationship with his youngest daughter.
Joseph Walter Jackson first became famous as the father of a numerous and fabulously talented family, which included Michael, Jackie, Tito, Jermaine, Marlon, Randy, LaToya and Janet Jackson.
But his image was tarnished when several of his children, including Michael and Janet, opened up about his abusive behavior.
Michael never forgave Joseph for his abuse, and when he died in 2009, his father was not mentioned in his will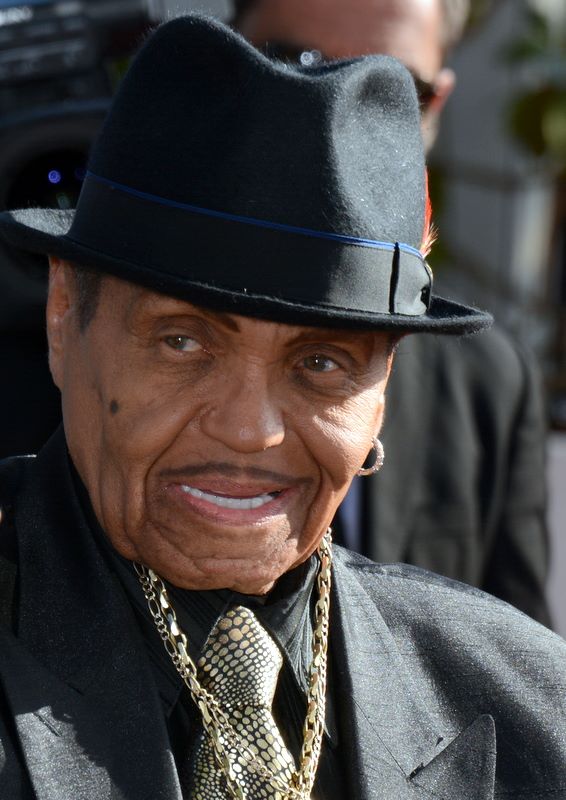 Joseph Jackson at the Cannes Film Festival in 2014 | Source: Getty Images
A HARSH TASKMASTER
Janet Jackson was the youngest of the 10 children Joe shared with his wife Katherine Jackson. She would reveal that even though she found her father harsh and strict, her older siblings often told her she was "lucky."
Janet recounted one of her earliest memories in a televised interview, which was of a beating she received from her father at age 8. Janet said:
"And I can't remember what it was that I did. I can't remember if I truly deserved it. My father's never touched me aside from that time."
SPARE THE ROD
But even if Janet escaped further beatings, her older siblings did not, Michael, in particular, was the focus of Joe's attention as the most talented of his children. Michael would later recall physical and verbal abuse which he vowed would not happen with his own children.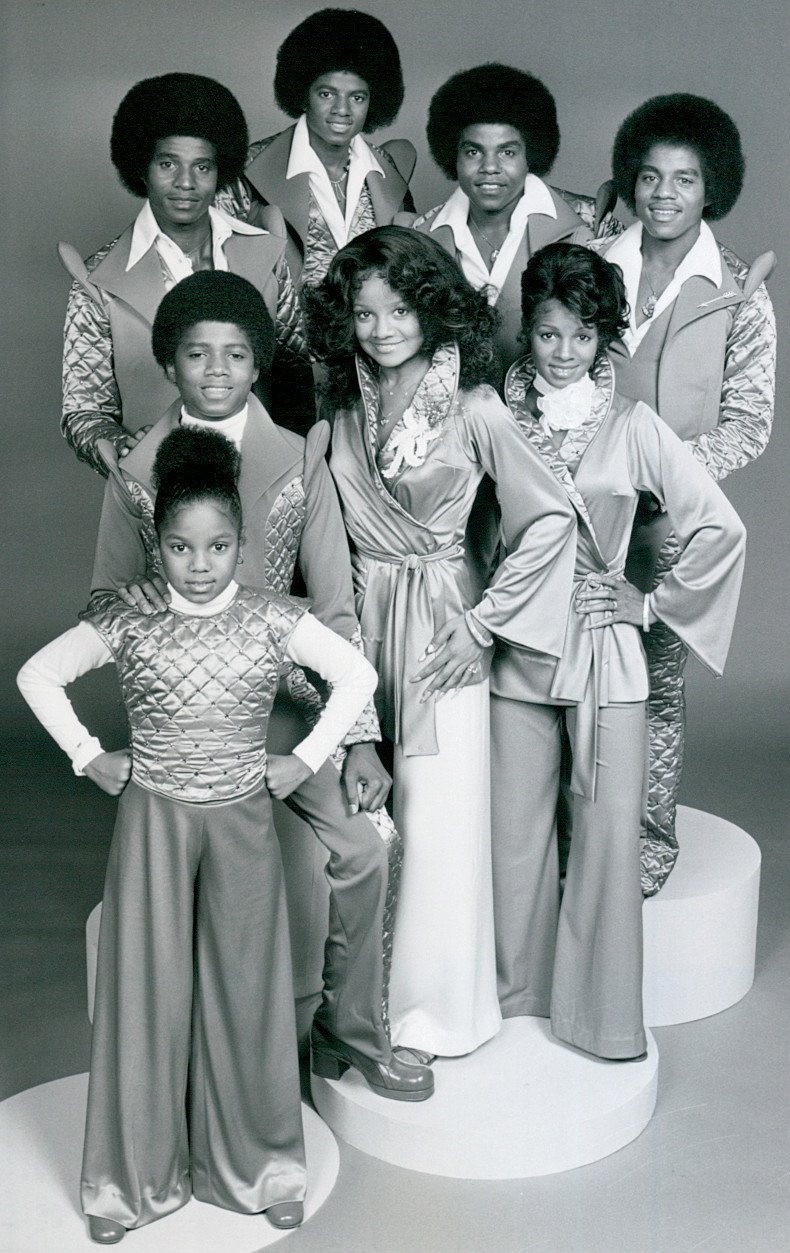 Janet, Randy, Jackie, Michael, Tito, Marlon, LaToya and Rebbie Jackson, circa 1977 | Source: Getty Images
In the midst of the frequent beatings at the Jackson home, Katherine was apparently a helpless bystander, who tried in vain to interfere, but to no avail. As the success of the Jackson 5 grew, so did the demands on the children's time. Michael would later recall:
"I wanted so badly to play in the park across the street because the kids were playing baseball and football but I had to record."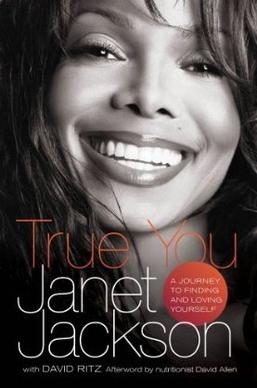 Janet Jackson's memoir, "True You," 2011 | Source: Wikimedia
CALL ME JOSEPH
Joe demanded that his children call him Joseph, not dad - a clear sign that he saw himself first and foremost as their manager, not a father. Michael revealed:
"God bless my father because he did some wonderful things and he was brilliant, he was a genius, but one day he said, 'If you guys ever stop singing I will drop you like a hot potato.'"
Joseph would constantly harangue Michael, and mock his appearance, calling him "Big Nose." as a result. the adult Michael would become addicted to plastic surgery, and had 6 rhinoplasties, and several other procedures that completely transformed his appearance.
JANET JACKSON'S MEMOIR
In 2011, Janet published a memoir in which she opened up about her childhood, and how it resulted in low self-esteem and problems with her self-image and a complicated relationship with food. Nevertheless, Janet partly exonerated her father, saying:
"I think he means well and wants nothing but the best for his kids. I just think that the way he went about certain things wasn't the best way,"
LAUNCHING JANET
If Janet had it easier than the older kids, the break was over by the time she was 16. Joseph decided to launch his daughter's singing career, and had her record a demo. As her manager, he signed her on with A&M Records. Her debut album, "Janet Jackson" was released in 1982.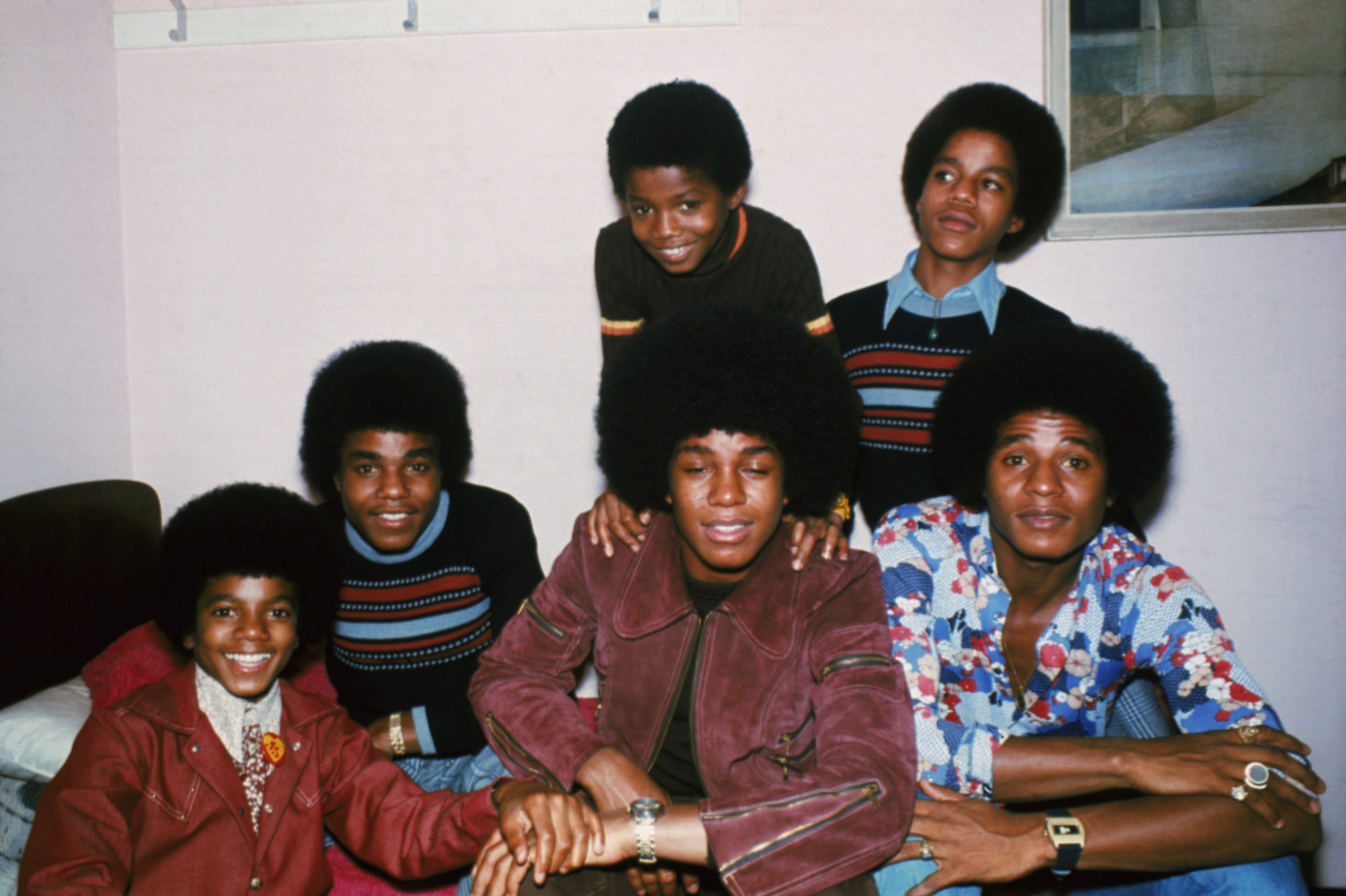 The Jackson Family, circa 1965s | Source: Getty Images
But after her second album, Janet had had enough. She assumed control of her own career - and her third album was aptly titled "Control". She would reveal:
"I just wanted to get out of the house, get out from under my father, which was one of the most difficult things that I had to do."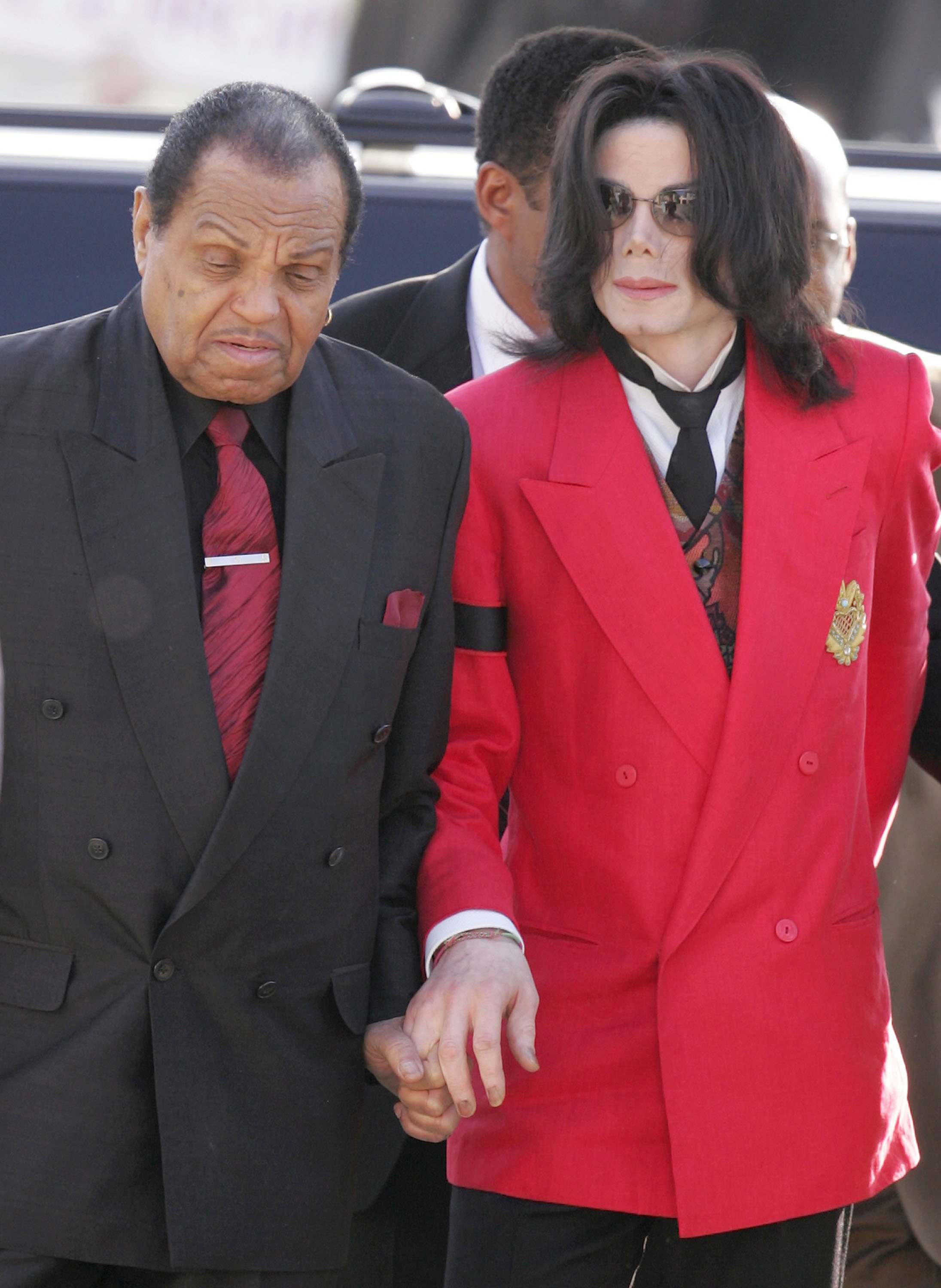 Joseph Jackson with son Michael Jackson at the Santa Barbara County Courthouse during the 2005 child molestation trial | Source: Getty Images
RECONCILING WITH JOSEPH JACKSON
Michael never forgave Joseph for his abuse, and when he died in 2009, his father was not mentioned in his will, and he left control of his fortune and the care of his children in the hands of his mother.
Janet would reveal to Piers Morgan before Joseph's death in 2018 that she had reconciled with him, even though they were still not close, and confided that her emotionally withdrawn father had told her that he loved her.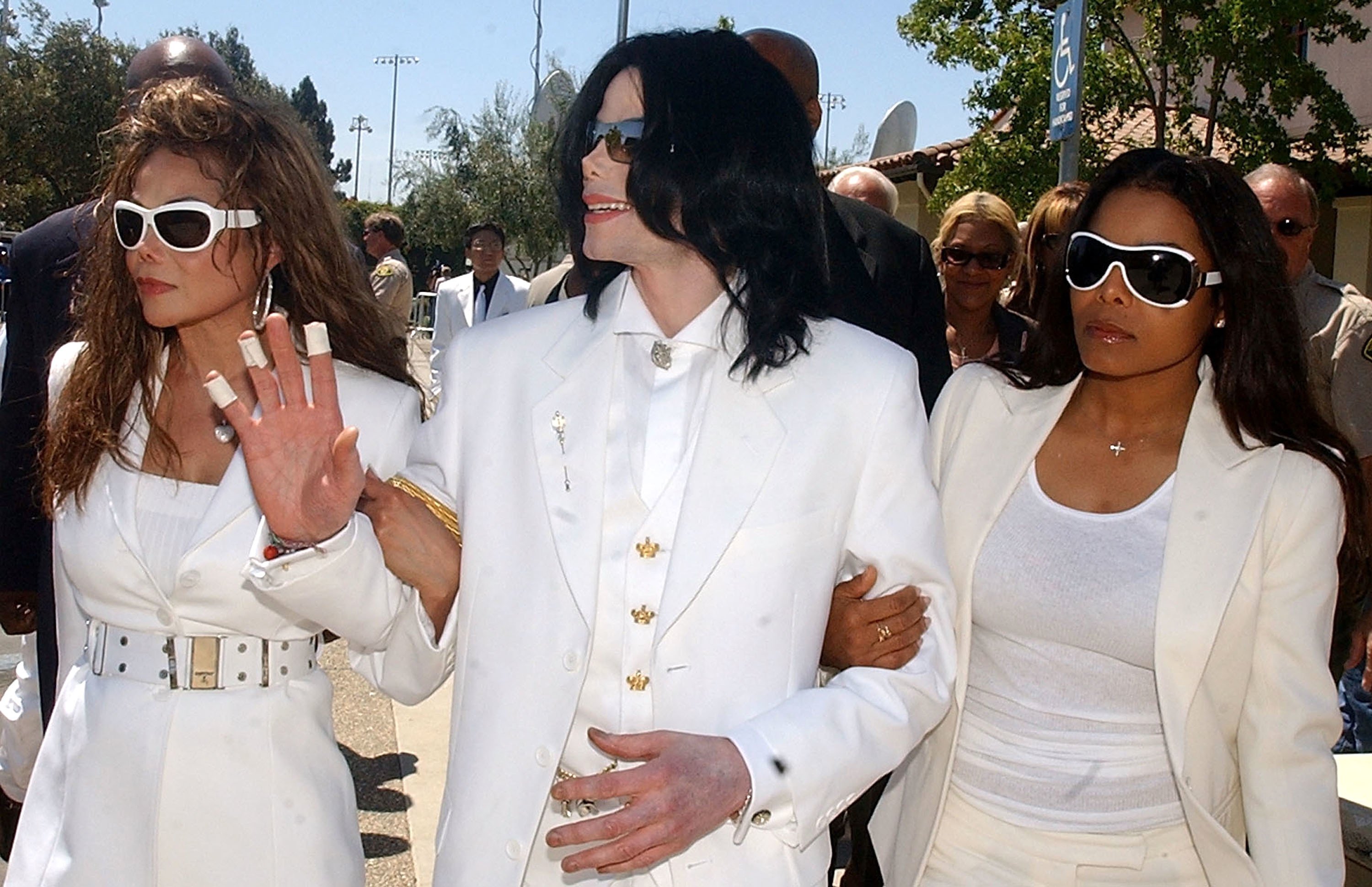 Michael, LaToya and Janet Jackson at the Santa Maria courthouse during the evidentiary hearing in the 2004 child molestation case | Source: Getty Images
He was estranged from his children at times, and LaToya Jackson even accused him of sexual as well as physical abuse. LaToya later recanted, under pressure from the Jackson family, but if true it may also shed light on the problems many of his children exhibited in their adult life.
Joseph Jackson's legacy has been sadly tainted by his treatment of his children, and the blame for Michael's sadly dysfunctional life since the age of 6 has been laid at his door.
Please fill in your e-mail so we can share with you our top stories!