Kelly Clarkson Stunned at Hollywood Beauty Awards in a Black Latex Midi Dress & Platform Boots
Kelly Clarkson was the talk of the town this month when she attended the 6th Hollywood Beauty Awards at The Taglyan Complex in Los Angeles. She walked the red carpet at the event wearing a very eye-catching ensemble.
The "Kelly Clarkson Show" host wore a skin-tight shiny black latex midi dress by Alex Perry. The figure-hugging item featured long sleeves and pointy shoulders which gave it a retro feel and look.
Clarkson, 37, wore the dress with black platform boots and black tights. She added to her look by styling her hair into a messy topknot with strands framing the sides of her face.
Clarkson's outfit was last minute
"The Voice" coach featured a bit of color by applying bright red lipstick and accessorized with embellished, gold hoop earrings. Her look was all the more impressive because she slapped it all together at the last minute.
The "American Idol" alum recently lost 37 pounds and definitely showed it off with her outfit. Her stylist, Candice Lambert, was the one who was supposed to attend the event but the country singer chose to pitch in her place.
Kelly's stylist won an award
Lambert failed to go to the event due to a family emergency. The stylist ended up winning Stylist of the Year at Hollywood Beauty Awards and, luckily, Clarkson was on hand to accept The Jany Temime Styling Award on her behalf.
Stylist surprised by Kelly's attendance
Lambert took to Instagram where she shared the musician's stunning look. She also gushed at the fact that she'd won an award and that Clarkson had surprised her by going in her place.
Event benefitted an animal center
Lambert also revealed in the caption of the post that she was overwhelmed by the accolade and "couldn't stop crying" when she found out. The event wasn't just for show but actually benefitted the Helen Woodward Animal Center.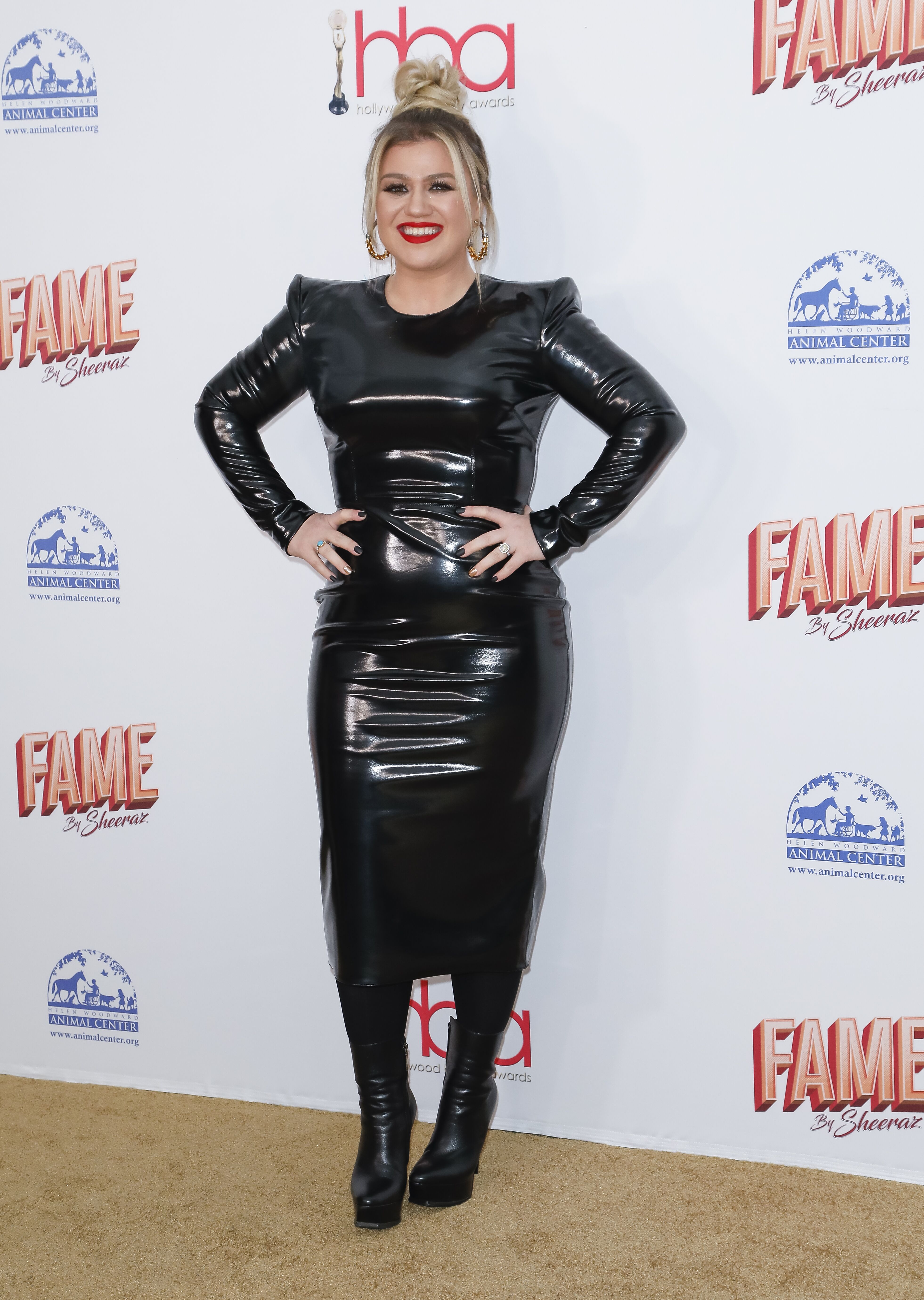 Some of the stars who attended
The non-profit organization provides therapy pets for people and adoption for homeless animals. Some of the other stars who attended on the night included Selena Gomez, Ice Cube, Chris Appleton, Tichina Arnold,  and Anthony Anderson.