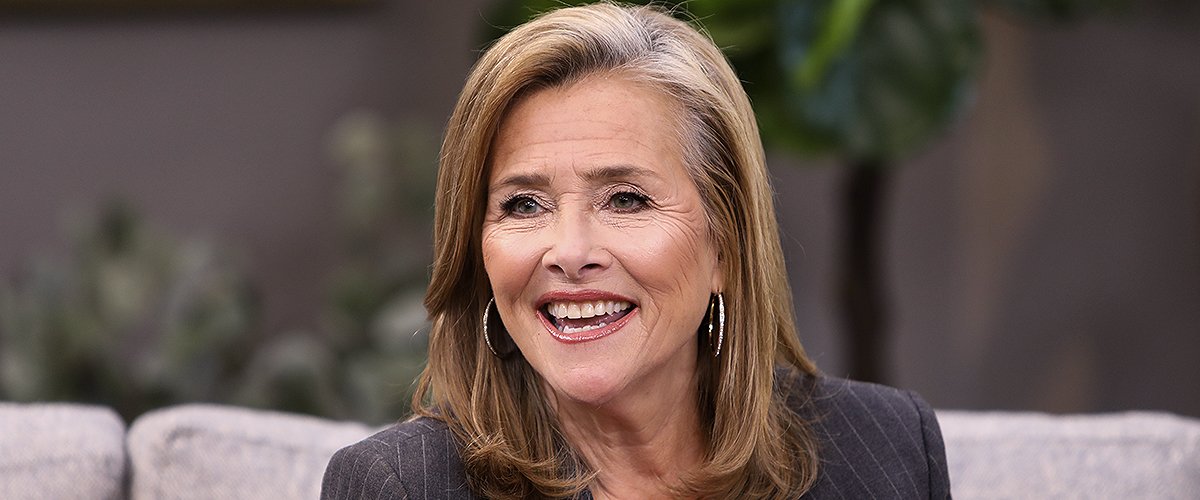 Getty Images
Meredith Vieira's Husband of 33 Years Is Battling MS — Meet Richard
Television personality, Meredith Vieira and her husband of 33 years, Richard Cohen, have lived through a lot of hardships together, with the father of three's four decades-long battle with MS.
Meredith Vieira and Richard Cohen may not have the typical Hollywood romance, but their relationship is a force to reckon with.
The couple has survived 33 years together despite Richard's battle with Multiple Sclerosis, and have a lovely family of five as proof of their unwavering love story.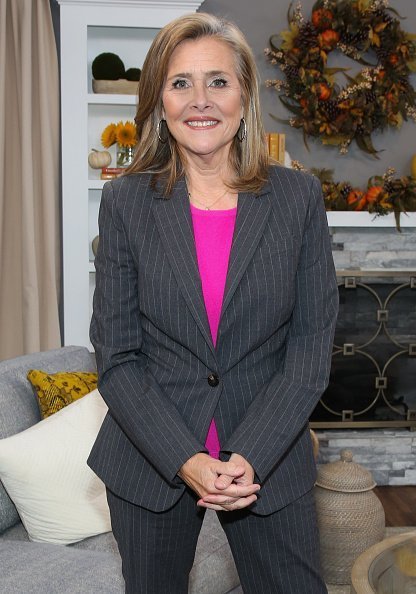 Meredith Vieira at Universal Studios Hollywood on October 9, 2019 in Universal City, California. | Photo: Getty Images
MEET MEREDITH'S HUSBAND
Richard Merrill Cohen, like his wife, is an American journalist. He was once a senior producer on CBS News and CNN, bagging three Emmy wins, and has several book credits as well, making him a renowned author.
Born in 1948, the 72-year-old was diagnosed with Multiple Sclerosis when he was twenty-five. The television producer has lived with the incurable condition since then, slowly losing his mechanical functions over the years.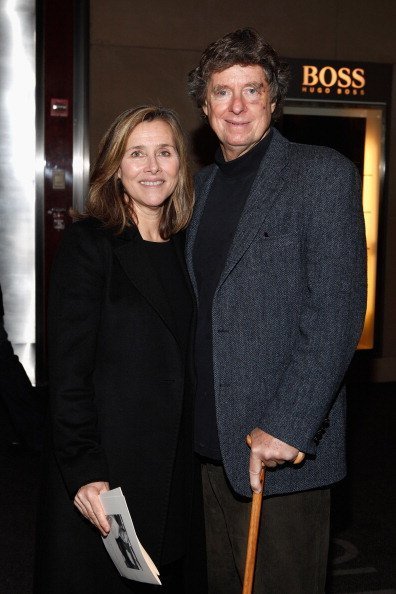 Meredith Vieira and Richard Cohen at Lincoln Center on January 12, 2012 in New York City. | Photo: Getty Images
MULTIPLE SCLEROSIS
MS is an autoimmune disease in which the immune system gradually disables the brain and spinal cord. The condition slowly damages the insulating covers of nerve cells in the brain and spinal cord, thereby disrupting the ability of parts of the nervous system to transmit signals.
The demyelinating disease may be characterized by physical or mental problems, with symptoms like double vision, blindness, coordination distortion, and muscle weakness, all resulting from the inability of the nervous system to transmit signal.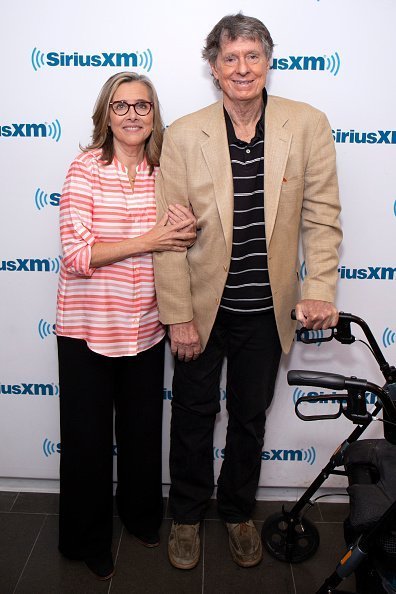 Meredith Vieira and Richard Cohen at SiriusXM Studios on May 7, 2018 in New York City. | Photo: Getty Images
Meredith Vieira's husband's MS condition has manifested over the years with failed limbs, total blindness, two bouts of colon cancer, and blood clot in the lungs.
Although the condition is incurable, recent research into stem cell therapy has explored the possibility of life improvement for victims of MS.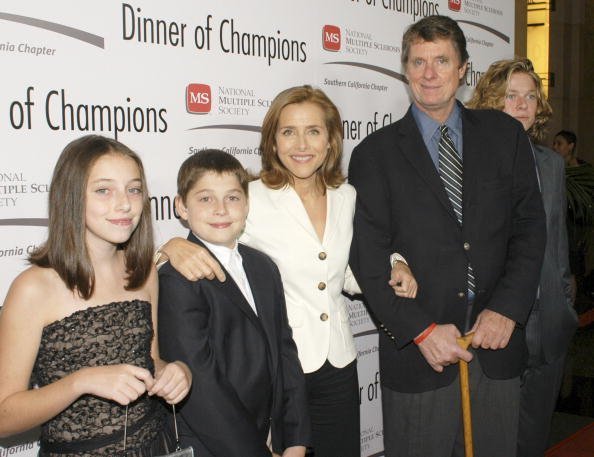 Meredith Vieira, Richard M. Cohen, Benjamin, Lily, and Gabriel at the Kodak Theater on September 16, 2005 in Hollywood, California. | Photo: Getty Images
A RAY OF HOPE
In his book titled "Chasing Hope: A Patient's Deep Dive Into Stem Cells, Faith And The Future," the father of three detailed how the condition nearly ruined his marriage until they found a new reason to hope.
The author described how learning about stem cells and its numerous possibilities gave him a reason to keep fighting. He wrote:
"I am the third member of my family, the third generation to have MS, and we've got three kids. I think stem cell therapy is taking over medicine. I think it's the future."
MEREDITH'S SUPPORT
Meredith has stuck around through it all, remaining a supportive wife to the 72-year-old. The television personality's support dates back to long before they were married.
The three-time Emmy winner told his wife of his diagnosis on their second date, tackling the issue head-on before they got serious. Yet, the journalist decided to spend the rest of her life with him, knowing what she was signing up for.
Thirty-three years and counting, with several family and health hardships, Meredith Vieira, "The View" former co-host, has remained undeterred. Speaking on how she has handled her husband's illness, Vieira said:
"We definitely allow each other to vent. That's part of the deal. Certainly, he is allowed to vent because he's got a chronic illness. But I am too, because there are days I can't stand it, and the limitation it puts on the entire family."
She added that voicing out frustrations was good in their relationship, but they never dwelled on it.
THEIR MARRIAGE AND FAMILY
The pair tied the knot in 1986, three years after their first meeting, which the couple described as "contempt at first sight."
Although the couple kept Richard's MS a secret for years, it soon became impossible to overlook, prompting them to divulge their situation to the world.
Coming out lifted a burden from the duo, but it took a negative toll as many took to characterizing their romance as the "sob story" of Meredith the Martyr and thee wretched Richard.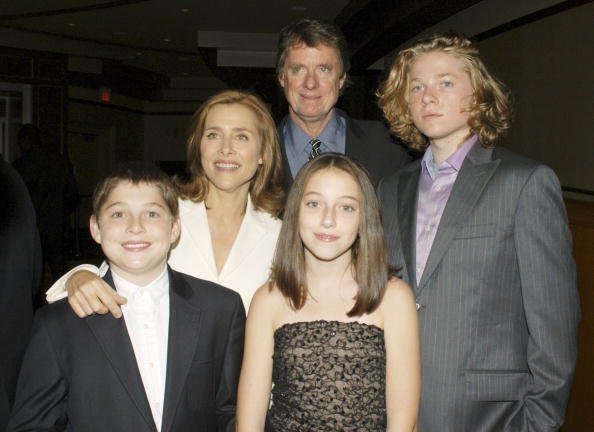 Meredith Vieira, Richard M. Cohen, Benjamin, Lily, and Gabriel at the Kodak Theater on September 16, 2005 in Hollywood, California. | Photo: Getty Images
Disregarding naysayers, the pair started a family together, becoming parents to three children, Benjamin, Gabriel, and Lily, after surviving four miscarriages.
Meredith Vieira's children are all grown up, with the youngest and only daughter, Lily, twenty-Six, and the oldest of the brood now thirty-one.
While Gabe, 29, became a Seatle reporter, venturing into his parent's field, his sibling explored other career paths. Ben, a Harvard Business School Alumnus, works in Silicon Valley while Lily works for a lifestyle website in California.
During an episode of "The View," the mother of three spoke fondly of her kids, sharing that her second son was engaged to reporter Alli Flicker.
OTHER CELEBRITIES BATTLING MS
Research has shown that an average of 400,000 Americans live with the disabling condition. Several celebrities have made the statistics over the years.
Some prominent figures battling this dreaded illness include singer, Alan Osmond, diagnosed in 1987, and media personality, Jack Osbourne, diagnosed in 2012. Alan's son, David, also came down with Ms in 2005.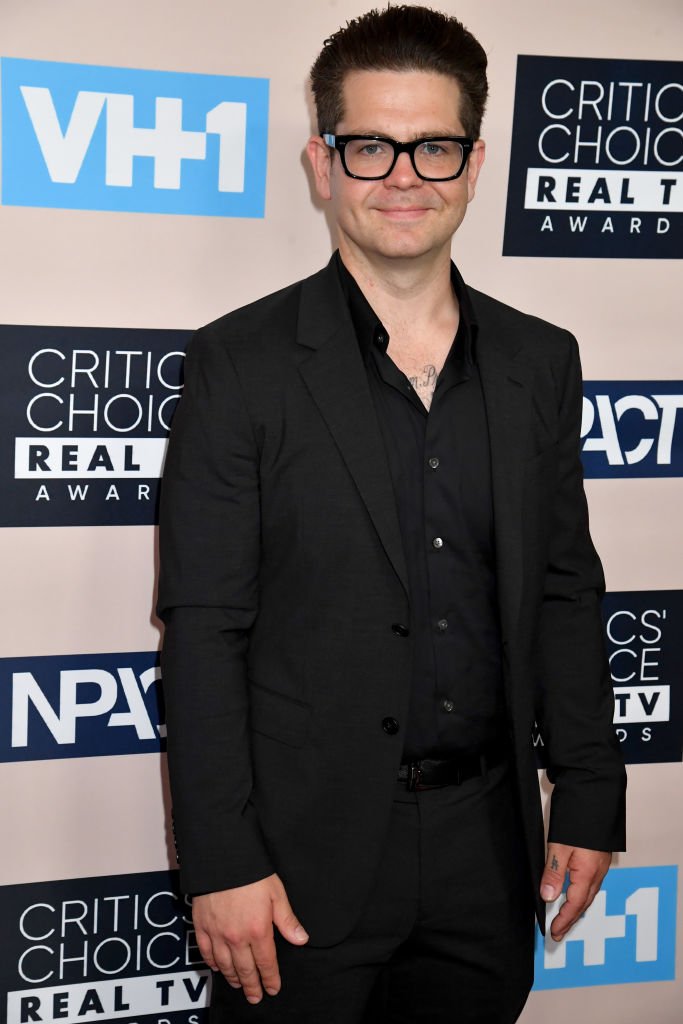 Jack Osbourne attends the Critics' Choice Real TV Awards at The Beverly Hilton Hotel on June 02, 2019 | Photo: Getty Images
Other stars dealing with Multiple Sclerosis include actress, Selman Blair, since 2018, Doug Burris, Marie Dubois, Barbara Jordan, Ronnie Lane, Richard Pryor, and basketball star, Chris Wright.
The life-changing condition undoubtedly reduces the quality of life of its victims, affecting their loved ones in the process, but with hopes of a cure through stem cell therapy, there is a reason to keep pushing.
Please fill in your e-mail so we can share with you our top stories!