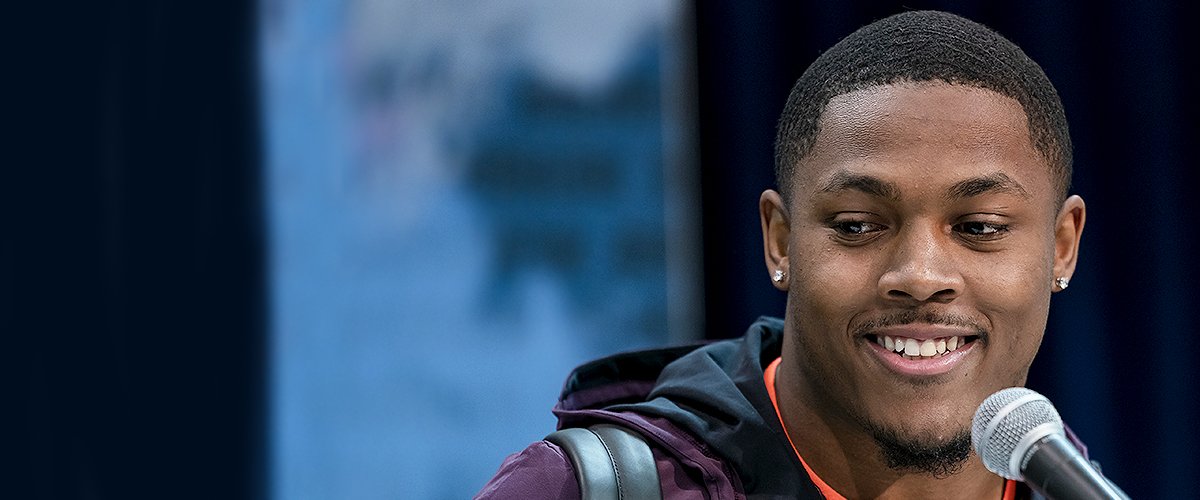 GettyImages
Raiders' Running Back Josh Jacobs Went from Homelessness to the NFL — inside His Inspiring Journey
Josh Jacobs's life has changed a lot since he started playing football, especially since he was picked on the 1st round of the 2019 NFL draft by the Oakland Raiders. Jacobs, who was raised by his father and slept in a car for years, is now the Raiders' rookie star.
At the end of his rookie season with the Raiders, many fans and experts believe that running back Josh Jacobs had the Offensive Rookie of the Year Award secured. However, in the end, he came in second place behind Arizona quarterback Kyler Murray.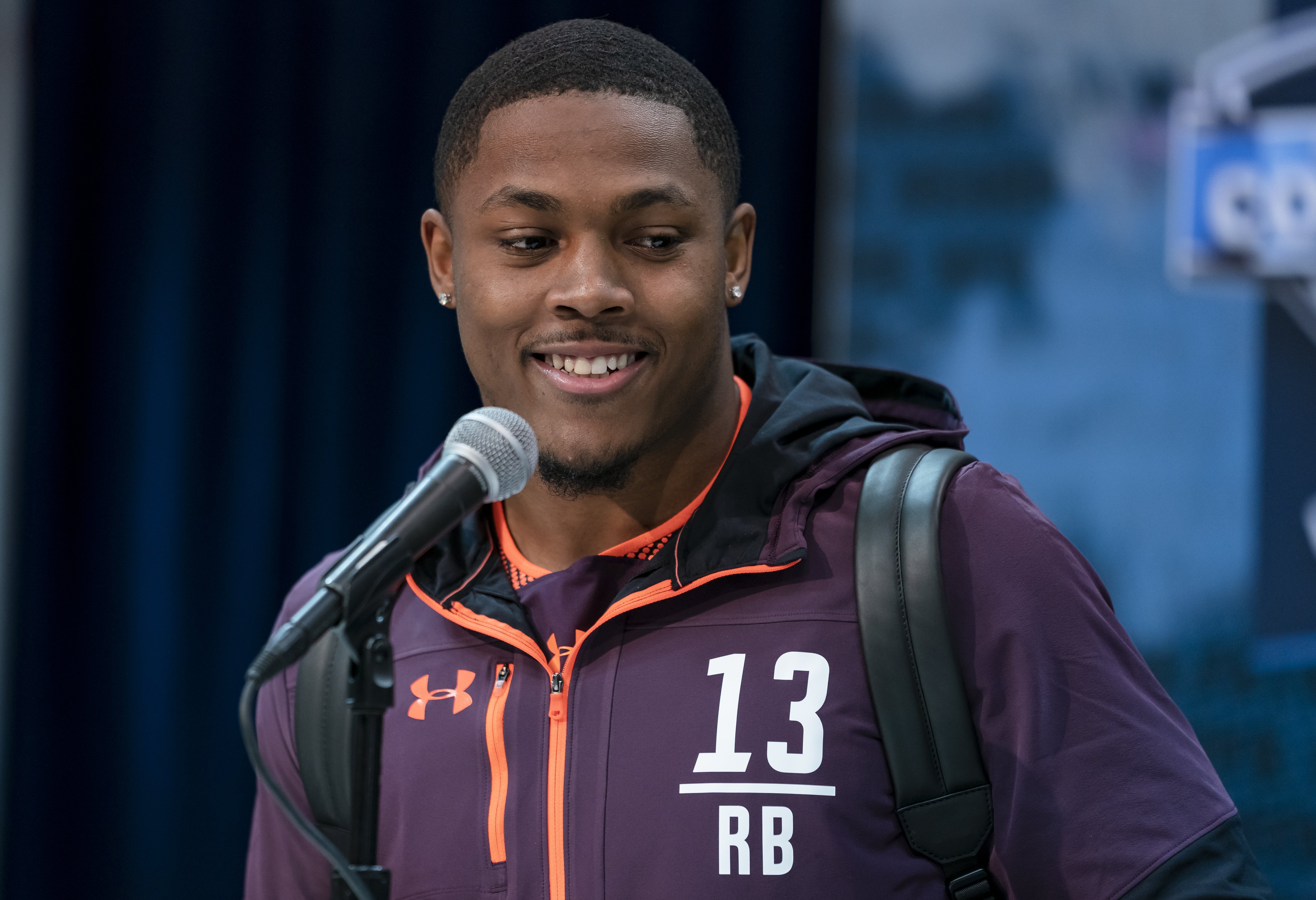 Josh Jacobs #13 of the Alabama Crimson Tide is seen at the 2019 | Photo: GettyImages
Still, Jacobs was not discouraged for not winning the award, as his stats prove he's the running back the Raiders had been looking for years.
Although he missed three games of the 2019 season due to an injured shoulder, he ended with 1,150 rushing yards and seven rushing touchdowns. He became the first Raiders player to reach over 1000 rushing yards on a rookie season.
A COMPLICATED CHILDHOOD
Josh Jacobs was born on February 11, 1998, in Tulsa, Oklahoma, as the third of five children from an unstable marriage.
When he was 8, his parents divorced, and although Jacobs wanted to live with his father, Marty, he had to wait until his parents settle a custody arrangement.
Eventually, Marty won custody of all his five children, but taking care of the kids by himself was hard, and Marty struggled to make end meets and put a roof above his children's heads.
The family of six would often live out of Marty's car and hotel rooms, and Josh didn't have a place to call home for many years.
"I remember seeing him not sleep," Jacobs recalled of his father talking to the NFL. And continued:
"It's crazy because I didn't notice that I was sleeping in a car. I was just thinking that I was falling asleep and waking up. I didn't think anything about it because I felt safe. He would just drive around until he found a place to sleep, and then I'd get up the next day and go to school."
A FATHER THAT DID HIS BEST
In his time of despair, Marty prayed for guidance about what to do with the kids, and he remembers hearing only one thing: "Protect their destiny."
However, Marty tried to compensate what the kids lacked in material wealth by offering them creative outlets, like writing poetry and rap lyrics so they could express their feelings.
Jacobs started taking note of how complicated his life was in his teenage year, as he explained:
"I would notice that somebody would have something on that I wanted, but when we went to the store, I found out I couldn't get it."
Still, amid the chaos that was his life, Jacobs found solace in one thing: playing football.
HIGH SCHOOL PRODIGY
Jacobs attended McLain High School and played for the school team, the Titans. And although he had terrific stats for a high school player—5,372 yards and 58 touchdowns—few people outside of Tulsa knew of his talent.
He should have been getting scholarships offers from different colleges, but there was a lack of disinterest about him that almost discouraged Jacobs.
"How is it that the guy who was 10th was getting offers, and I wasn't when I was (outgaining) that guy by 1,000 yards?" Jacobs recalled. He added that his school didn't know about recruiting, and he was also uninformed, which was probably the biggest factor at the time.
Then, a local football fan who was watching highlights of another player realized Jacob's potential and wondered why he wasn't getting more recognition. It was that man w suggested him to use Twitter and try to get the attention he needed.
The plan worked, and less than a week later, Jacobs was getting calls from some major colleges. He eventually committed to the University of Alabama, saying that he wanted to play "on the biggest stage I could find."
COLLEGE CAREER
In his freshman year at Alabama, Jacobs played 14 games and rushed for 567 yards. Then, in his sophomore year, he was playing as the first-string running back until a hamstring injury cost him two games, and a sprained ankle send him to the surgery room.
That year was challenging for Jacobs because he started to feel overlooked as he did in high school, which made him consider a transfer on several occasions.
"Everybody says they love you, but then you start wondering why they don't value you more," Jacobs reflected about that time. "You realize there are a lot of politics that go into it. They're promising a lot of stuff to the five-star guys. But my pops just told me that if you start something, you finish it."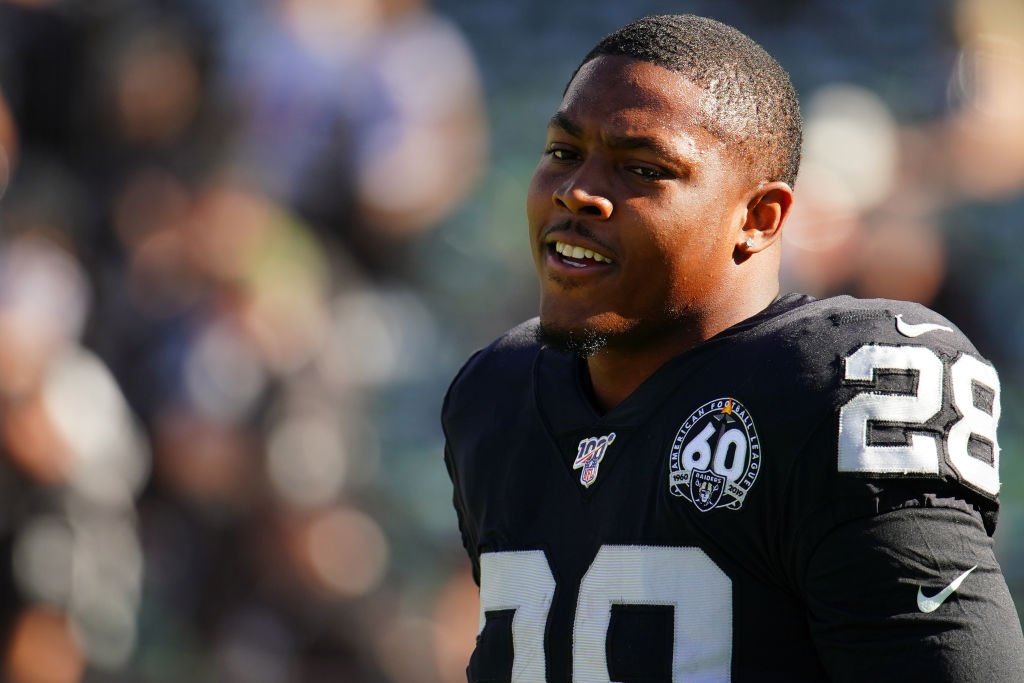 Josh Jacobs #28 of the Oakland Raiders warms up prior to the game against the Cincinnati Bengals at RingCentral Coliseum on November 17, 2019 | Photo: GettyImages
In his junior year, Jacobs had a newfound confidence, and he was determined to prove his worth. He had solid year overall and solidified his position during a game against Oklahoma in the national semifinals, where he got 158 total yards, 98 rushings.
Soon after, the coaches started to talk about his future in the NFL, and encouraged by their support, Jacobs decided to enter the draft early, after assuring his father that he would finish his degree.
NFL'S FIRST PICK
In April 2019, the Oakland Raiders picked Jacobs in the first round of the 2019 NFL Draft, and he made his debut with the team five months later in a game against the Denver Broncos.
"I never was one of those people who had the dream of going to NFL," Jacobs confessed. "I was just happy because I was the first person to ever go to college in my family."
But now that he's playing at the highest level, Jacobs uses his background to keep himself grounded, and a few months ago, he used money from his first year as a rookie to boy a house for his father.
"It's crazy to think about everything that's happening. And It's definitely humbling to think about how I got here," he concluded.
Please fill in your e-mail so we can share with you our top stories!