Marlon Wayans of 'Wayans Bros' Fame Announces Live Comedy Performance in Springfield, MA, in April 2020
Marlon Wayans takes to Instagram to post a picture of himself looking dapper in suit. He used the medium to announce his stand up comedy show scheduled to hold in Springfield sometime in April.
Laughter is a great medicine for the soul. That brief moment of forgetting one's worries and pains has a long way in soothing the mind and the power to leave a person energised and refreshed.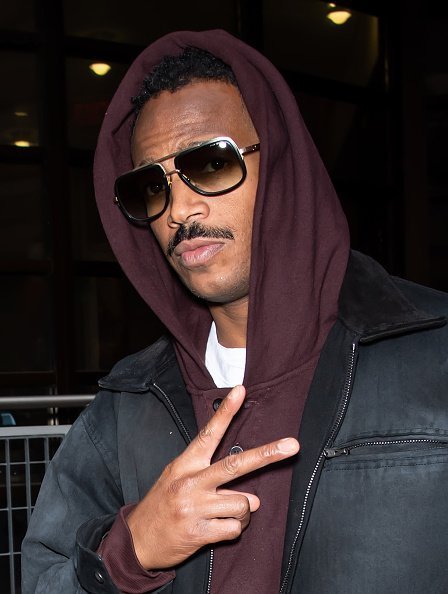 Comedian Marlon Wayans is taking his comic performance to Springfield, Massachusetts, in April and is keen on inviting all that are interested. To announce this, Marlon took to his Instagram page to post an image of himself wearing a blue suit while smiling for the camera.
The comedian looked dapper in his suit as he sat on what seemed to be a stage for a stand-up comedy show. Along with the picture, Marlon put a caption which said:
"BOSTON! SPRINGFIELD! Fuck that ALL OF MASSACHUSETTS GET YOUR TIX NOW! Performing at the @mgmspringfield Friday APRIL 17th! Hurry, they going fast! For Tix link in bio."
Since the time of the post, it has gone on to have over 20,000 likes and over 180 comments with fans expressing their delight for the performance.
Marlon's Instagram account, which has over four million followers was abuzz with the comments section of the post coming alive. While some corrected Marlon stating that Boston was different from Springfield, others were just excited that the star was coming to Massachusetts.
He was accused of making uncomfortable jokes such as racial and sexual jokes.
Although the date for the event is not yet known, Marlon indicated that the tickets could be bought online by following a particular link. A fan commented saying:
"You know what good brother, I might have to just go check you out… for coming into my city, I just have to support."
Marlon, who is famous for his comedy shows and movies, also doubles as a writer and movie producer with movies such as "Little Man," and "White Chicks."
Coming from a family of various talents, Marlon has almost six out of his nine siblings in the Hollywood scene also. He is known for acting alongside his brother Shawn Wayans.
The 47-year-old who is known for his shocking performances once came under fire from an audience when he was accused of making uncomfortable jokes such as racial and sexual jokes that left people uneasy.
Recently, an appeal court ruled that Marlon's free speech victory still stands following a long battle between him and Pierre Daniel, who accused Marlon of racist jokes that made him uncomfortable while filming " A haunted house 2."