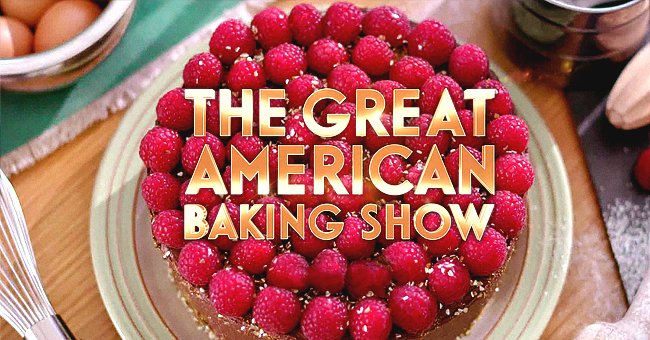 facebook.com/The Great American Baking Show
'Great American Baking Show' Is Looking for New Contestants to Join 2020 Cast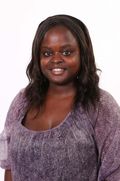 The Great American Baking Show is making its return for season six. The show is currently on a nationwide search for applicant to join them and show off their baking skills.
The Great American Baking Show has made the exciting announcement that they are on the hunt to join contestants in 2020 for their sixth season. On its website the show wrote:
"We are looking for people with a real passion for baking so please tell us about yourself. Do not worry if you're not a great writer, just try and tell us as much as you can about you and your baking."
Potential contestants are asked to detail in their application all the areas of baking that they specialize in and the areas that they might not be skilled in or have any experience with.
It states eligibility is only open to persons who are at least 18-years-old and have legal residence in the United States. It is also curial that applicants are amateurs in the field of baking.
Before making your camera debut on the opening episode, potential contestants are asked to make a short video of 1 to 2 minutes long stating why you should be on the show and also detailing your passion for baking.
In order to make your application more memorable, a picture is required to go with it, as well as several pictures of your best tasty treats.
The show is a spin-off of the British version, "The Great British Bake Off," which originally aired in 2013. Reportedly, it got off a bit of a rocky start and was called after one season before being brought back in 2015.
The "Great American Baking Show" made its big return with its poplar holiday edition, which was such a hit that is became the first season of the show today.
For any people interested in taking part, Delish shared lessons that could help any interested applications avoid making any major mistakes.
Some of the tough lessons previous contestants learned included; don't open the oven too much, singing helps keep your spirit high and when making puff pastries, never let the butter melt or you will be forced to refrigerate it a lot.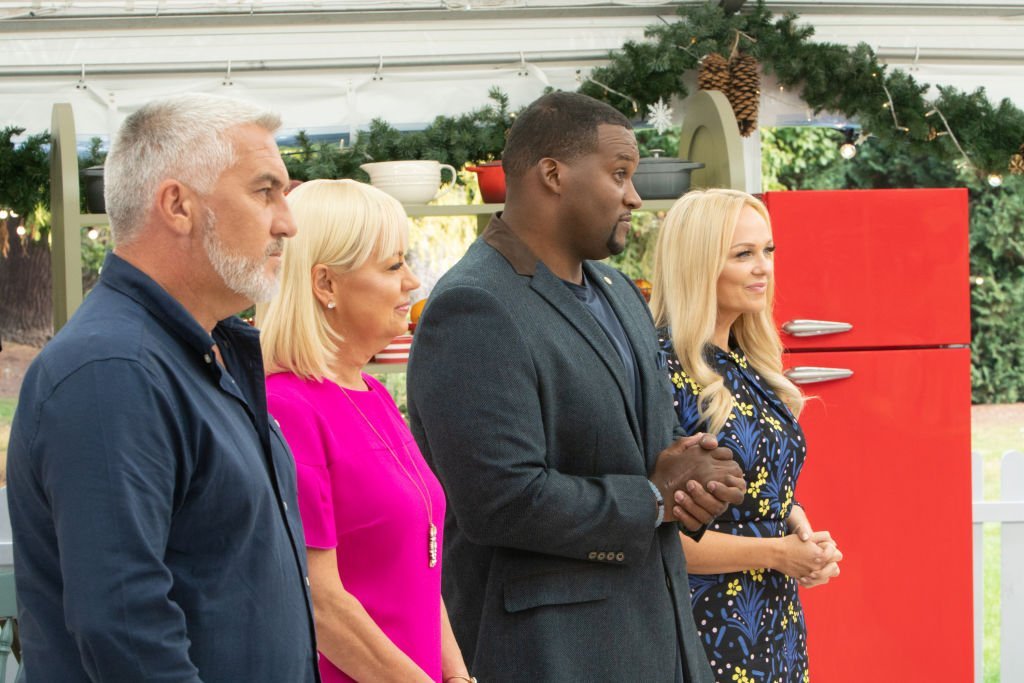 Paul Hollywood, Sherry Yard, Anthony "Spice" Adams and Emma Bunton stand before contestants on "The Great American Baking Show: Holiday Edition," on November 13, 2019 | Source: Mark Bourdillon via Getty Images
"The Great American Baking Show" will not accept any application that is submitted after February 28, 2020. For those who have applied before, you are allowed to apply again.
Please fill in your e-mail so we can share with you our top stories!