Donald Trump Reveals at a Las Vegas Rally That His Son Barron, 13, Is a Computer Genius Who's Extremely Tall
Donald Trump is like any other dad. He thinks his son is a genius and is amazed at how quickly he's grown in such a short period. Doesn't every mom and dad? 
On Friday, Donald Trump, 73, held a rally in Las Vegas where he doted on his 13-year-old son Barron. Like many others his age, the young boy is highly adept at using computers. 
Donald, however, thinks it's more than just that. He animatedly relayed his interactions with his son and imitated how he speaks to him because of Barron's height.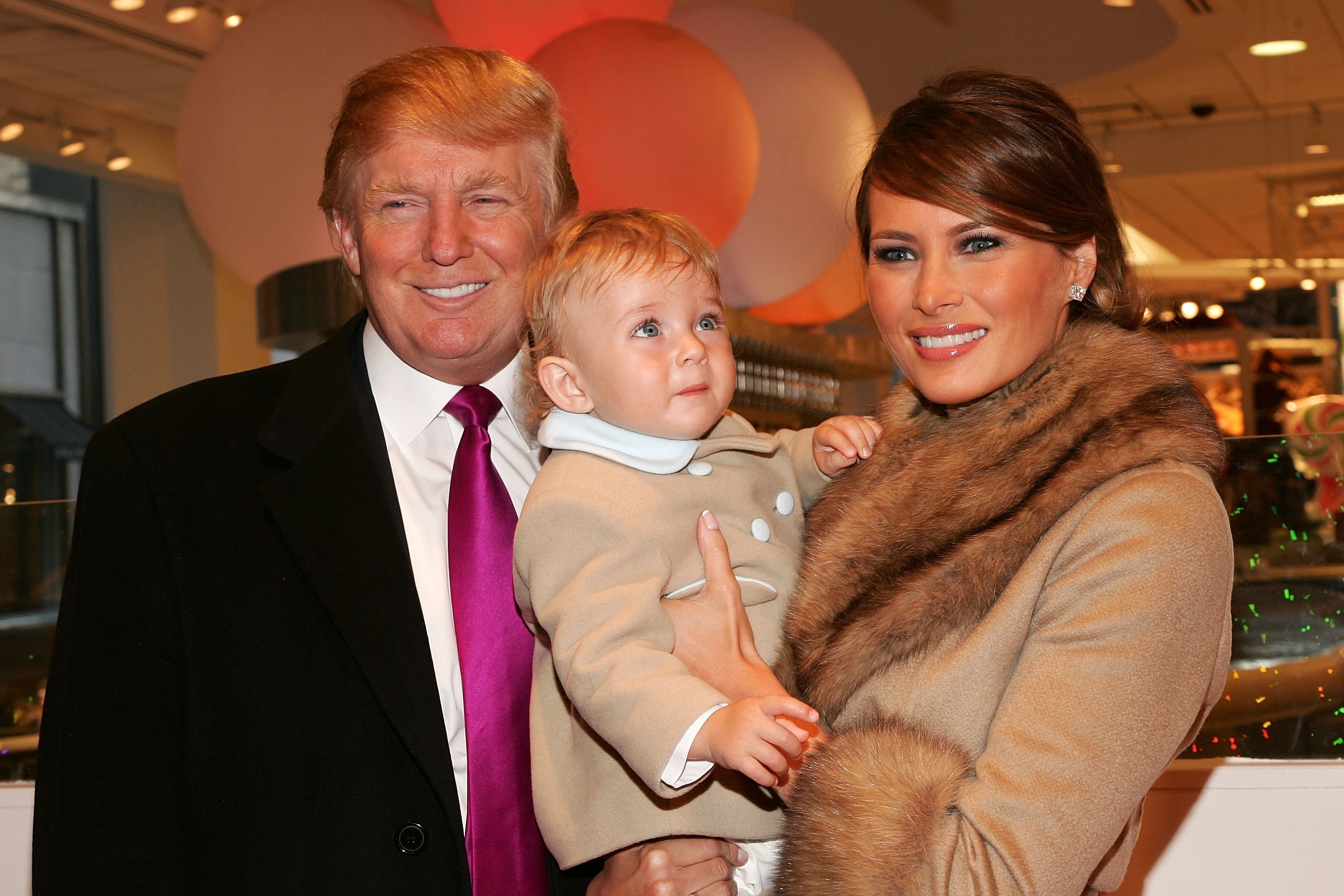 Donald calls his son a genius
Speaking to his supporters, Trump pretended to be Barron, who he called "a genius with computers." He switched up his voice for effect, saying: 
"He did. What's up, dad. Dad, get out of here [...] Dad, come on, dad. Can't you see I'm playing with my computer?"
Trump noted how his son multi-tasks by walking with his laptop and talking at the same time. He explained that the younger generation practically grew up with technology.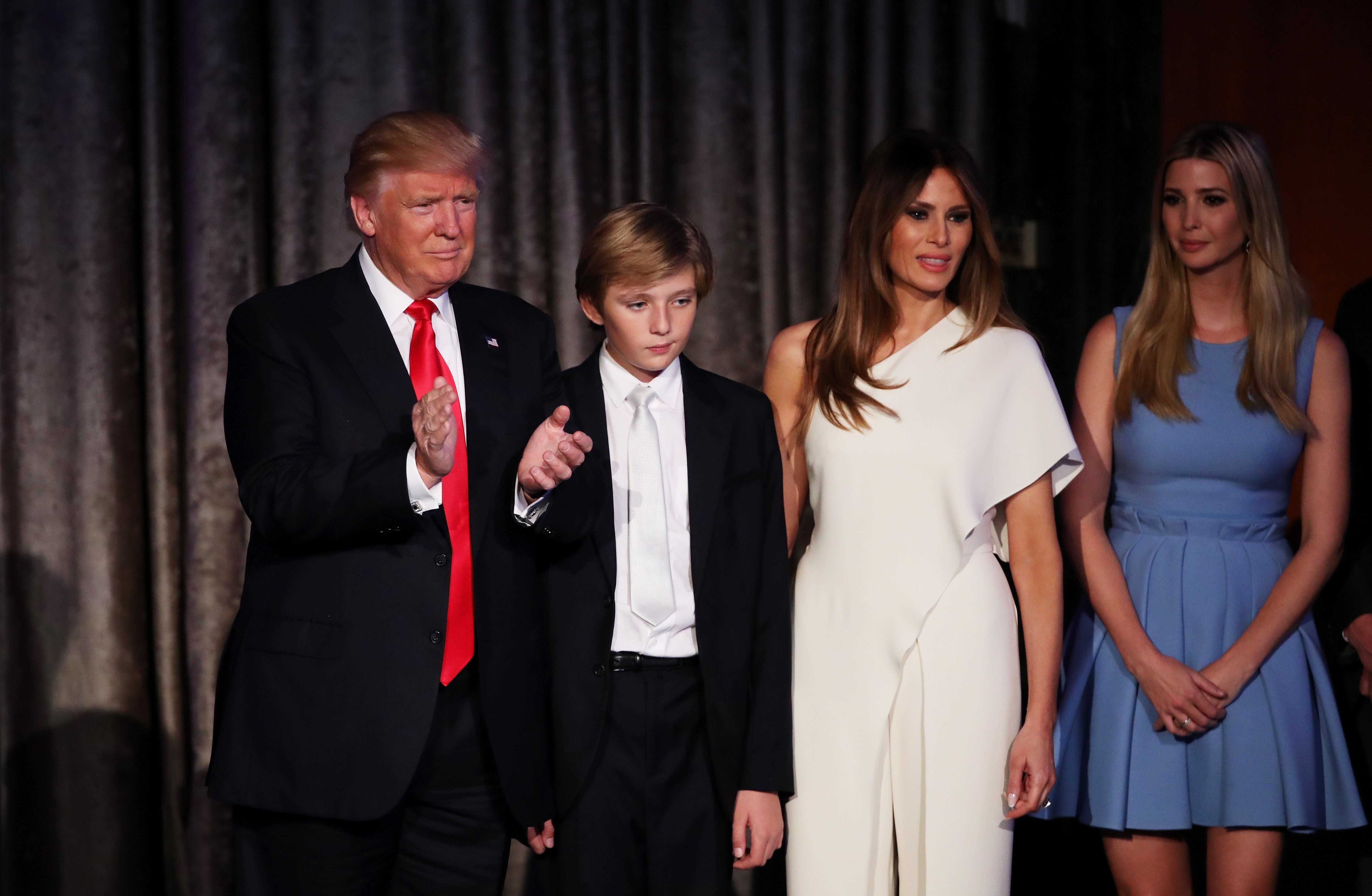 The crowd chants for Barron
The father-of-five made an impression of his son again before the crowd rallied behind the young boy. They began chanting his name, although Barron wasn't present at the event. 
The teenager is Donald's only son with his current wife, Melania Trump. He's also the youngest, but one might not know it by his height. After the crowd silenced, Donald emphasized how tall his son had gotten.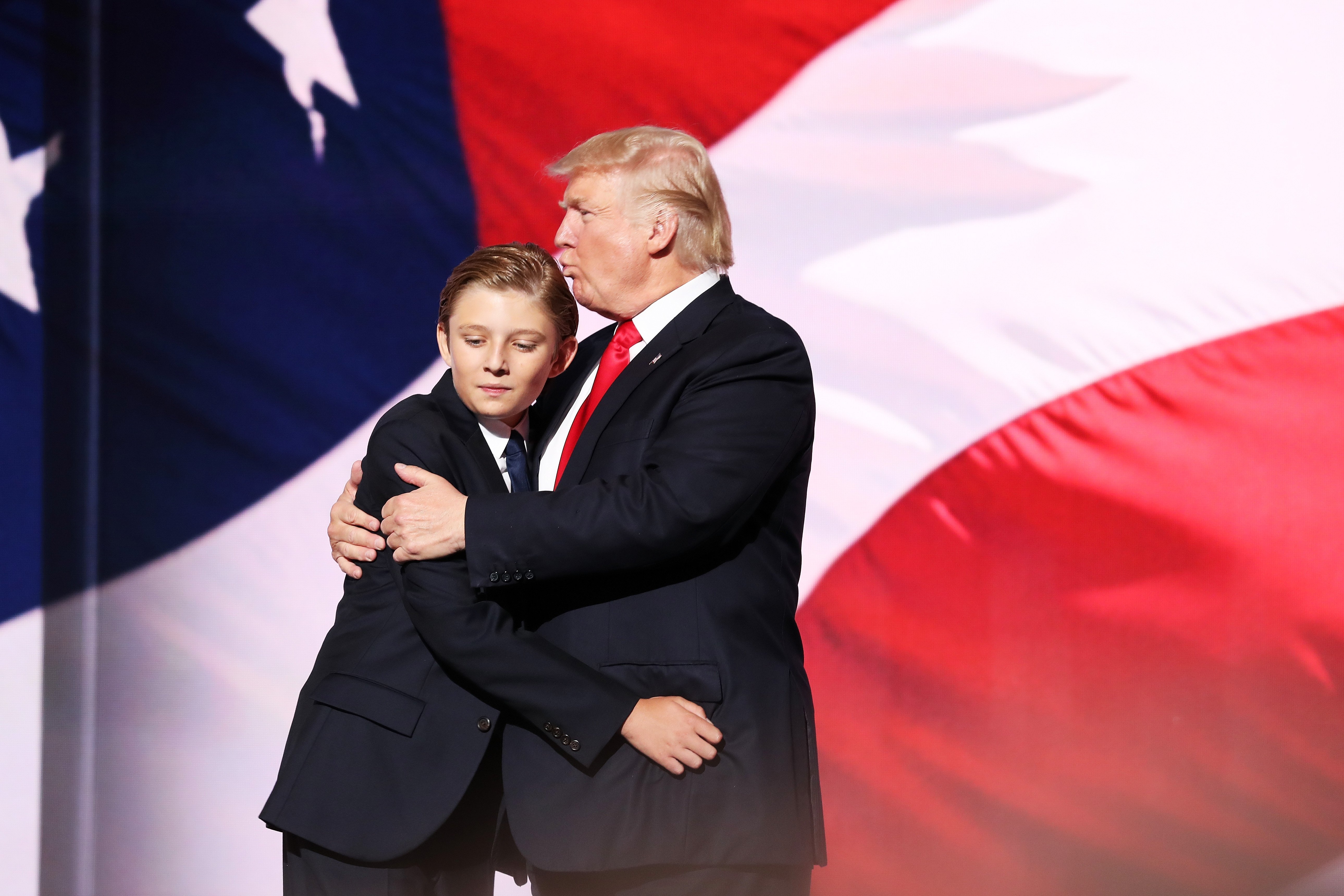 Barron's gotten so tall
Pretending he was speaking to an invisible Barron, the President looked up, saying, "Hi Barron, how ya doing?" Donald is reportedly 6'3", but pictures confirm his claims. 
Recent photos show Barron appearing to be the same height and even taller than his father. Donald did get some flak, however, for saying that Barron had just turned 13.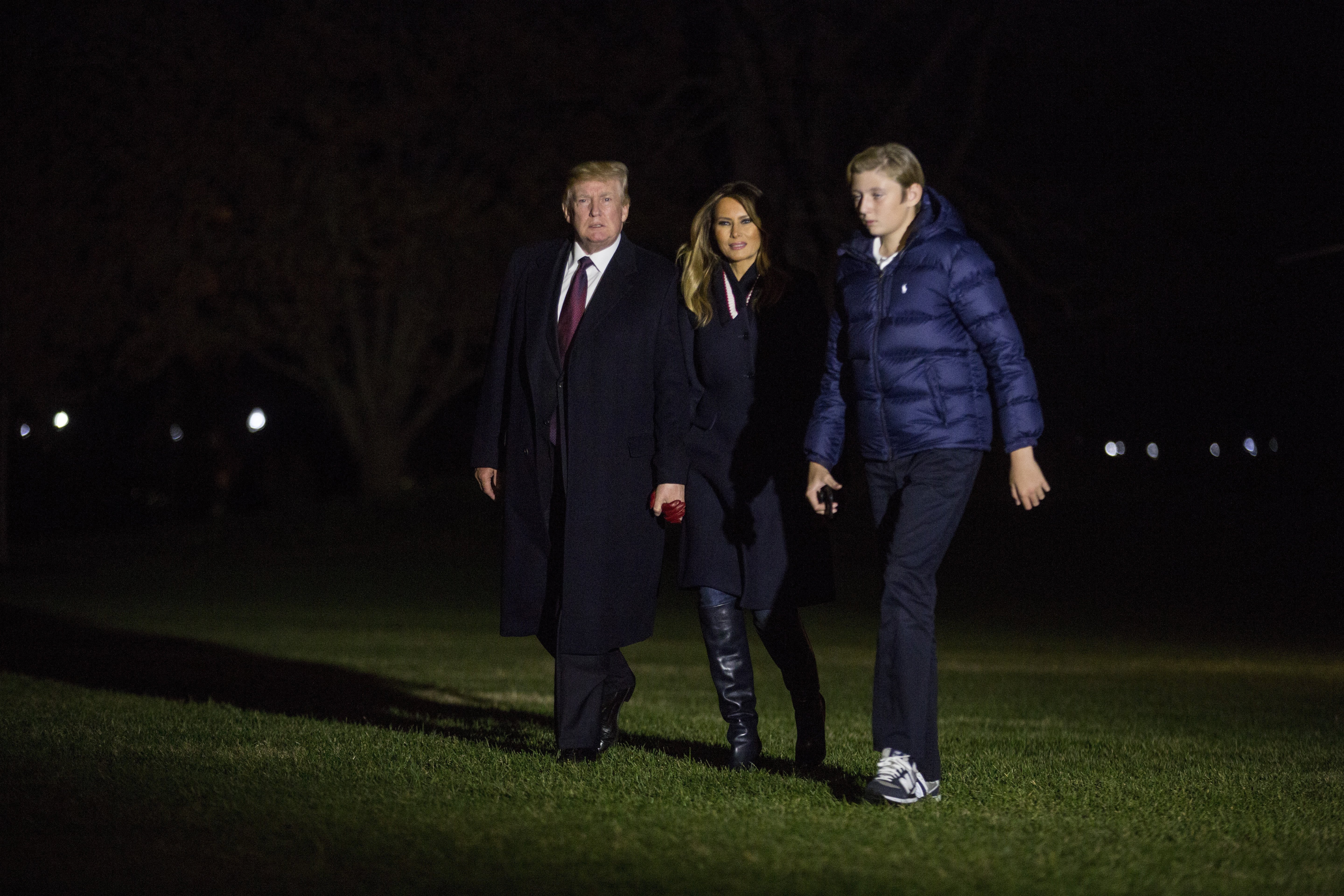 The public suggests Dementia
The backlash he got involved claims that Donald was not close to his son. Barron will turn 14 years old on March 20, so saying he "just turned 13" is pretty far off. 
Murmurs also arose earlier this month when Barron didn't appear at the President's State of the Union Address. Perhaps the young boy preferred to be on his computer. 
President Trump: "I never understood wind, you know I know windmills very much. I've studied it better than anybody." pic.twitter.com/0U432SgNA2

— The Hill (@thehill) December 22, 2019
Melania open to more kids
Meanwhile, former model and wife Melania remains further out of the spotlight compared to Donald's appearances. Yet she did once talk about having more kids. 
In an ABC News interview some years ago, Melania said that while she was open to having more kids, she's incredibly busy with the two boys in her life — Donald and Barron.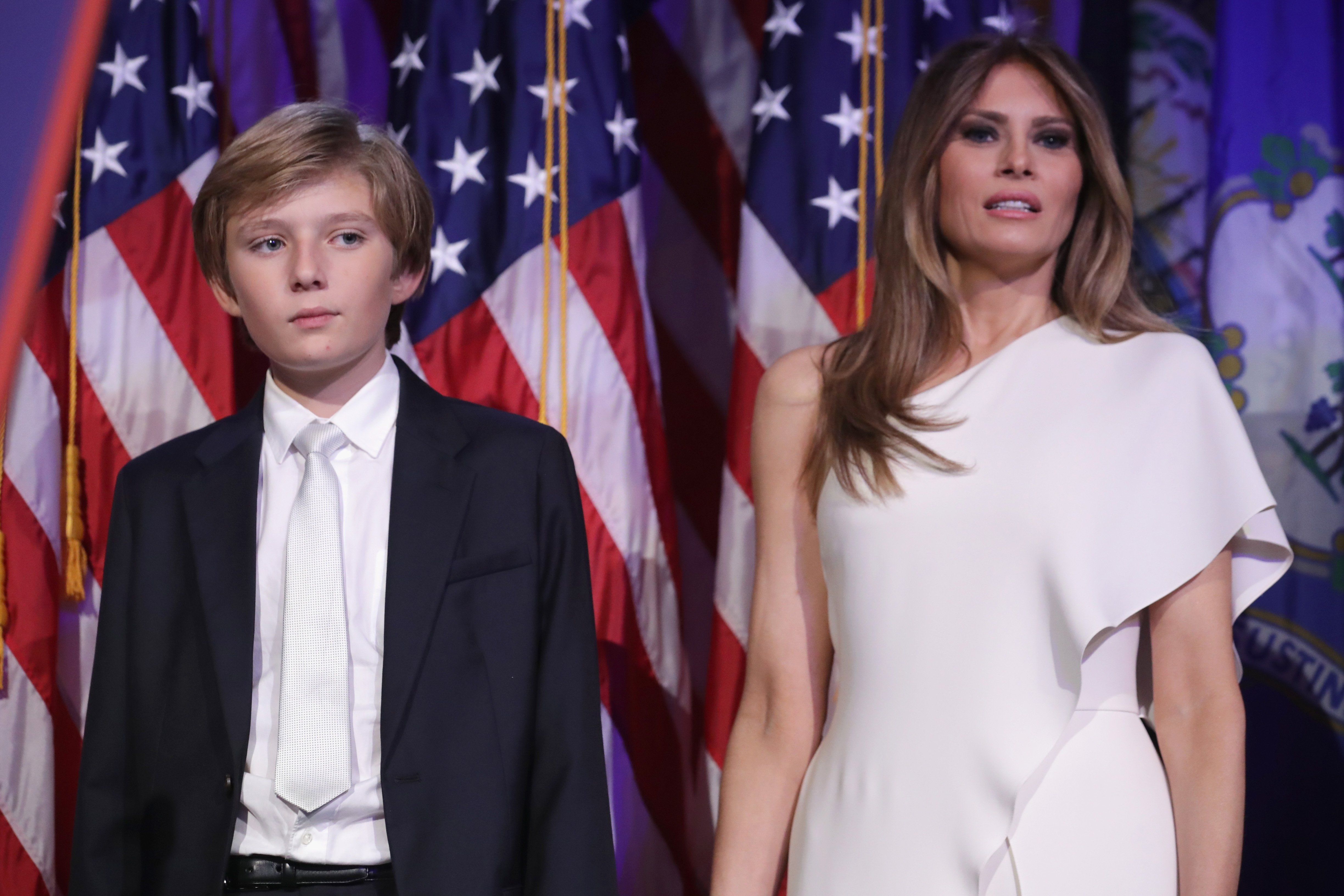 The 49-year-old said at the time that the family is happy, so we guess there'll be no more little kids in Trump's household — aside from the grandchildren, of course.