The Queen Will Reportedly Review Prince Harry & Meghan Markle's Post Royal Exit Life after One Year
Meghan Markle and Prince Harry's decision to step down as senior members of the royal family will remain under review with Queen Elizabeth for a year.
Meghan Markle and Prince Harry's royal exit is still under strict control. According to Closer Weekly, over a period of one year, Queen Elizabeth will review their decision to move to North America.
In January, the couple made the shocking decision to step down as senior members of the royal family in pursuit of financial independence and life balanced between England and North America.
After getting their blessing from the Queen to step down, she admitted in a statement that she was saddened by their decision. However, there are a few strings attached with their move under review for a year, a source revealed:
"She could easily demand that they return to London if things don't run smoothly so they need to be on their best behavior...over the next 12 months. She's keeping a watchful eye over them."
After months of talks with the royal family that lead up to the ultimate decision which granted Meghan and Harry their exit, there appears to be tension over the terms of their agreement.
Recently, it was announced that despite the couple's plan to use the "Sussex Royal" brand to establish a non-profit organization and other commercial opportunities, the Queen had banned them from using the royal brand to launch their careers.
In response, Meghan and Harry shared a lengthy statement about their transition, which will become final next month.
The statement made several attacks on the royal family, such as making it clear that the Queen had no jurisdiction over their use of the word "royal," and that they were not planning on using it for their non-profit organization or other projects.
In what appeared to be a dig about the unfair treatment that the Sussex's have received compared to Prince William and Kate Middleton, they confirmed that they would no longer be using the "Sussex Royal" brand, but argued:
"[The] trademark applications that had been filed...and that reflected the same standard trademarking requests as done for The Royal Foundation, have been removed."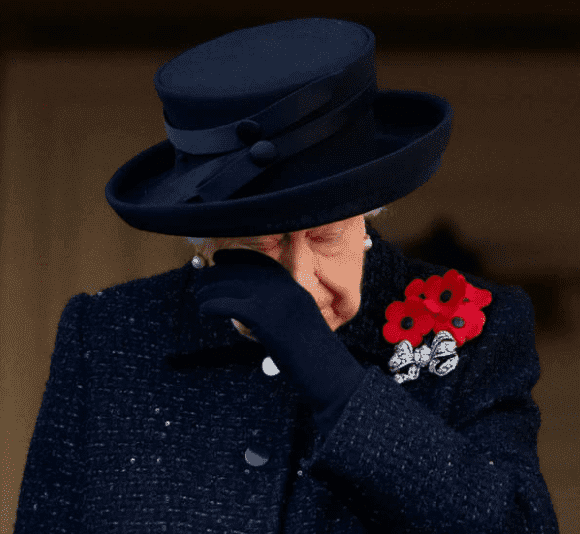 The Palace has not commented on the statements made by Meghan and Harry on Friday. However, the Queen was looking weary as she left a church service at the Royal Chapel of All Saints in Windsor.
According to Daily Mail, amid the tension with Harry, Prince Andrew's public disgrace, and the divorce of her grandson Prince Philip, she was spotted resting her eyes as she sat alone in her chauffeured vehicle